Innovative LifeChurch.tv Offers 100 Christmas Services Before Sunday
LifeChurch.tv is hosting 100 Christmas services this week at its 14 campuses, and another 100 are being offered online.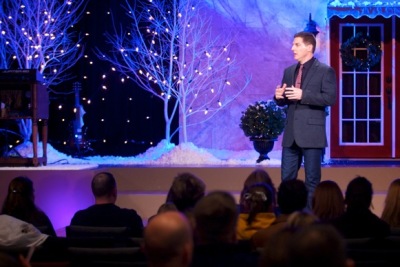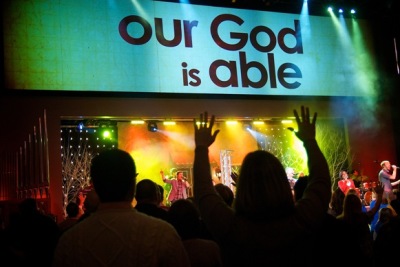 Knowing that many people are open-minded about attending church during the week of Christmas more so than at any other time of the year, the innovative and fast-growing church is hoping to draw as many people as possible to the message of Christ.
"Of course we pour a lot of work and energy into every aspect of our Christmas services, but what makes them unique are the people at each experience," the church's innovation leader, Pastor Bobby Gruenewald, told The Christian Post. "We strongly believe that the church isn't a building, but the people within – from dedicated volunteers who serve multiple times to passionate attenders who spend weeks inviting guests to the thousands who come together to worship Christ."
Unconventional approaches to ministry and sharing the Gospel are what founding and senior pastor Craig Groeschel has been all about since the church was launched in 1996.
Groeschel will be delivering the Christmas message, based on a continuation of his current weekend series titled "Carols." The series explores "the songs born from our joy that Christ has entered the world."
"Some of those messages will be delivered live and some via video," Gruenewald said. "We are one church in many locations, so our campuses are all part of LifeChurch.tv. Each location is an extension of our ministry and has a dedicated staff including a campus pastor, live worship, kids ministry, and more."
Reaching out to nonbelievers has been a significant part of Edmond, Okla.-based church, Gruenewald said.
"This year, we did something different by creating a full-length album of Christmas songs which we offered on free CDs and as downloads," he said. "People throughout our church used these as part of their invites to our Christmas series, 'Carols.'"
"We also did advertising on Facebook, connecting people to the free music downloads and promoting the Christmas experiences. We're eager to welcome many first-time visitors to LifeChurch.tv this Christmas," he noted.
He is also hoping that many people will devote their lives to Jesus.
"We'll be focusing on the miracle of a God who is with us. As with each of our services, we hope people come away with a fuller understanding of who Jesus is and what He means in their life-especially for those who will look back on this Christmas as the moment they established a relationship with Christ," he said.
The 100 Christmas "experiences" kicked off on Wednesday and will run through Christmas Eve. LifeChurch.tv will be closed Christmas Sunday.
The decision not to hold any services on Christmas Day is one they've made every year since the church opened 15 years ago, Gruenewald noted. After instilling the Christmas message of "God stripping Himself of His glory and being born in the lowest place," as Pastor Groeschel preached, the church desires for families to spend time together.
LifeChurch.tv's 100 Christmas Services
"We've had a long-standing tradition of celebrating Christmas as a church with services all throughout the week leading up to Christmas Eve," Gruenewald explained. "On Christmas Day, we want our whole church to be able to celebrate at home with their families. It's the tradition we've observed throughout our history as a church."