Inside Egypt: As World Awaits Presidential Election Results, Christians Urged 'Don't Leave!'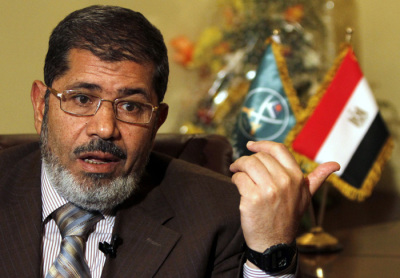 Over the last few days, I've been talking to Christian leaders here in Cairo, and asking them who would make the best president: Mohammed Morsi, the candidate from the Muslim Brotherhood, or Mubarak-era Prime Minister Ahmed Shafiq. One replied: "One offers poison in a spoon, the other in a cup." Everyone agrees that neither candidate captures the mood of the revolution. Together, the two men represent the twin shoals of apprehension — political Islam, and the ancien régime — through which Egypt's political culture is moving.
As the world's attention remains focused on the results of the presidential election — and the fear that the military may render the vote count moot with a de facto coup — the role of religion in this country still remains obscure to many Western observers.
Being from Canada or the United States, we like to imagine that there is some sort of line between mosque and state that at least some political candidates here are pledging to respect. And yes, it is true that Mr. Shafiq would do more to separate the two domains than Mr. Morsi. But the fact remains that in Egypt, as in most Muslim nations, country and faith blur into one another.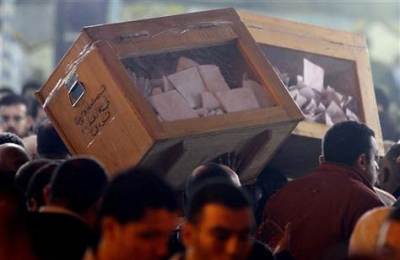 For instance, it is not thought inappropriate for an imam to tell his people how to vote. And the imposition of Shariah law is a common objective embraced by many Islamic leaders in this country. No doubt, even an Islamist government in Egypt would pledge nominal human rights protection for minorities. But as a senior Christian leader in the region noted to me: "By their book, Muslims regard us as infidels." Once branded with this label, Christians may not get any real protection at all.
On a nuts-and-bolts level, the concern of Christians is over the constitution: Who will be included in the drafting committee? What will it say about religious freedoms?
Christians in Egypt are rightly anxious. Tens of thousands already have left, with most remaining families having someone in the process of applying for immigrant status in the West.
Families leave for various reasons. Because everyone must register their religion on their Egyptian documents, Christian children are frequently discriminated against in state schools. Job advancement will often be sidelined. Churches and Christian organizations will be refused permits to build. When I asked one set of Christian parents why they were leaving, the response was: "To find a place where we can raise our children, so they can have a future." These are people who have seen the Christian populations of the West Bank and Iraq fall victim to violence and out-migration. Some see it as inevitable that the same pattern will come to Egypt.
I've returned to Egypt because it is a microcosm of the emerging drive of Islamist leaders to increase their faith's hold on politics and demography in the Middle East — and, in some cases, worldwide. Egypt is a bellweather. If Christians (12 percent of the population) walk away, the power and presence of Christian ideals and witness lose by default. Strategically, it matters as a test case as to how Christianity can face the aggressive and often hostile stance of another faith and live successfully as a minority alongside a majority. If it can't work in Egypt, will other dominoes fall?
My message to Christians in Egypt and other places where they face such challenges is: Don't leave. Christian faith is about being salt and light, preserving and illuminating. It is about serving as leaven in bread — to influence without dominating, to love without necessarily being liked. My plea to Christian ministers and professionals at a conference south of Alexandria was for them to live out the faith of the Gospel where they are, rather than make personal comfort and security the only factor.
We watch Egypt in its political unfolding, knowing that behind the democratic props are some people whose agenda may not be about freedom, but the imposition of rules and laws that we in the West would regard as medieval. Christians remaining have a small but significant opportunity to enable the country to move forward, fulfilling the revolution's hopes of creating a just society where majority and minority peoples, alongside each other, will live freely according to their chosen or inherited faith.