Internet scammers steal $793K from church that spent years raising funds for new sanctuary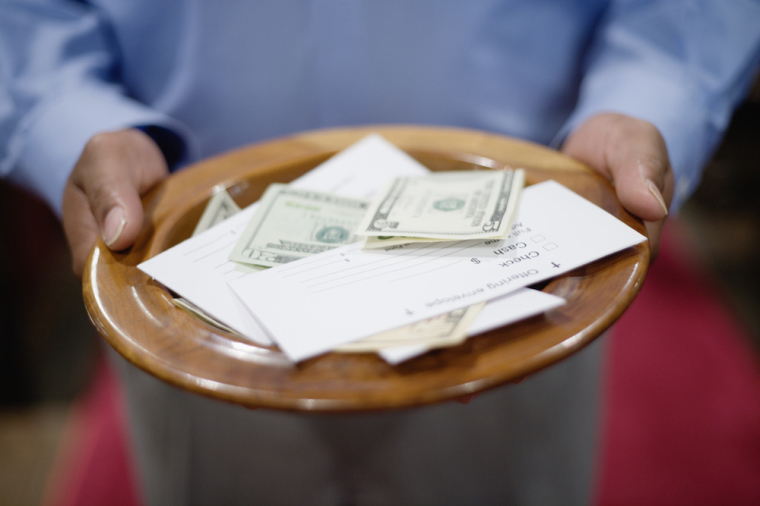 Over $793,000 was stolen from a North Carolina church by internet scammers, money saved up over years to build a new sanctuary in May. The project is now on hold pending further investigations. 
The Elkin Valley Baptist Church, founded in 1884, has grown so much over the years that there is a need for a larger sanctuary to fit all its members in the North Elkin Drive building that has stood since 1954.
The church has been hosting services in its Christian life center since 2016.
Senior Pastor Johnny Blevins told The Christian Post in an interview that it took the church seven years to raise the stolen funds for the purpose of building a new facility. 
By September 2022, the church had raised the full amount needed for the renovations. And on Nov. 4, Elkin Valley Baptist Church received an email from Landmark construction, their builder, who provided them with payment instructions.
Following that email was a second one, which arrived on a Friday when the office building was not open, according to church leaders. A church representative replied to the second email without knowing it was a fabricated correspondence. 
"The email looked just like it was from our builder. It gave instructions on how to pay the funds for the renovations. And so, basically, we followed those instructions," Blevins said.
The church later received a third email from the real builder requesting payments, and that is when they realized the second email was not from their builder.  
"It was a fraudulent email that intercepted somehow and entered the email chain. The second email was from the criminal. The money was wired to a fraudulent account, and then the money was stolen from us."
Blevins said the expected date for the renovations of the sanctuary to be completed has now been extended, which will directly impact his congregation. It is unknown when the renovations will now be completed. 
"We had outgrown our previous sanctuary and since we are now meeting in a Christian life center, that center cannot be used to do other things that we need it for. We do a basketball league for children and many other things," the pastor said, adding that his church averages 350 people every Sunday. 
After finding out about the incident, Blevins reported the stolen money to the Elkin Police Department. The FBI is investigating the incident. The pastor said he and his church have gone through a grieving process. 
"We were initially shocked, then saddened, angry. But, then, I guess, working through all that, we are now looking at the situation like, 'now, where do we go from here?'" Blevins said.  
"We are keeping the faith. We have been hurt and angry, and this saddens us. But now, let's put our faith into action and how can we move forward. So, we've been trying to find a way to move forward." 
Blevins hopes that his church will be able to have some or all of the funds recovered. But, he said whether or not that will happen is unknown. 
"The church has determined to try to move forward as far as we can go. We are going to continue to at least get the building erected and dried in, with all the windows and everything in place, and then reevaluate where we are at that point financially, if we can continue to take the next steps towards finishing it," Blevins said.
Blevins launched a GoFundMe page to help raise funds for the church. So far, the page has raised just under $4,000 in three days. 
The pastor will stay encouraged and continue to uplift his congregation during this challenging time. 
"As a church family, we have determined that we will move forward and we will trust God. And that He will bring good out of this somehow. We have had people from outside the church who have encouraged us through care and even gifts. Our bigger Church community from outside our church have really banned together to help us," Blevins said.  
Associate Pastor Stephen Robbins told The Elkin Tribune that the scam was a "clever one" because the fake email appeared to be identical, with all the same previous email threads in the body of the email and company logos.
The only difference was one letter in the email address itself that went unrecognized. 
The church has hired a cyber investigator to conduct searches on its computers to evaluate whether or not the scam came from spyware or another breach of its internet and cyber communications. 
Churches across the United States have experienced blows at the hands of scammers for many years. 
Earlier this month, authorities in South Carolina warned about a fraud scheme in which scammers targeted members of an unnamed congregation to purchase gift cards.
The Georgetown County Sheriff's Office posted a press release on Facebook in January of an alert about a scam that targeted a local church, trying to get members to buy $200 in gift cards.
"Members of a county church have received emails, purportedly from the pastor, asking them to buy a series of $200 gift cards and send pictures of the cards displaying the serial numbers," the sheriff's office wrote.
"Gift cards are a popular tool of scammers. Once they have the serial numbers, the buyer cannot recover his money. Never agree to buy gift cards and share the serial numbers with people you don't know."
Authorities in Georgia have reportedly brought down a ring of perpetrators accused of stealing roughly $1.5 million from churches in 14 states.
Last October, the Fayette County Sheriff's Office announced the arrests of three suspects from Houston, Texas, involved in a ring of as many as 17 individuals alleged to have stolen donations from church mailboxes.
According to Fox 5 Atlanta, the ring was based out of Texas, with 36 Fayette County churches robbed of around $154,000 in checks total. The checks were then deposited at Houston-area ATMs. 
Fayette County Sheriff Barry Babb said many people, especially the elderly, mailed checks to their churches as in-person worship was suspended during the height of the pandemic.
"Probably some of these churches might not have even been open during that time, and these checks were piling up," he told Fox 5. 
"So they knew that when they hit a mailbox, which most of these cases these mailboxes were not secure mailboxes, they were able to take the mail."