Interview: Roma Downey Teaches God's Love to Preschoolers in Faith-Based DVD Series (VIDEO)
It will be a marvelous way to bring to life - in new and exciting ways, with all the technology that is available to us - our beautiful, beloved Bible stories.
CP: What is your favorite one?
Roma: Gosh. Well, I'm thrilled that I put out recently in our prayer circles that we were having a challenge casting the role of Jesus. I don't know if the ink is dry on the contract to mention it but I feel happy enough to say that I think we've found a wonderful actor. We will be able to bring able to bring to life the story of Jesus in beautiful and meaningful ways.
In terms of Bible stories….
CP: Which one do you tell your kids or they like hearing from you?
Roma: Well, I guess, we love the story of David and Goliath for our children when they feel they have insurmountable problems in their life and there is something so empowering in how David was able to bring down Goliath and he was a young lad doing so.
The challenge for us, of course, in the selection of stories. We have a fantastic team that we have gathered. We're bringing together a great cast.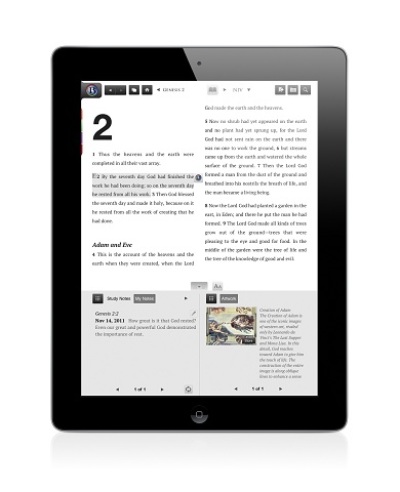 We've also introduced a wonderful new app called Bible360. Maybe up to now your experience with reading the Bible has been a personal one and this app brings new and wonderful ways to interact with people, to be able to share Scripture and be able to share prayer requests and so on. Our intention is that once we have our footage from our series that we'll be able to implement that into Bible360. You could be reading any given passage and at the click of a button you will be able to draw upon the scenes that we're about to film. So, I'm very, very excited about that.
CP: A lot of what you do seems to be linked with faith education, from the apps that you mentioned to the docudrama The Bible and also the series, Little Angels. Why do you think it's important to educate kids early on about faith and what are some of the challenges that you think parents face today?
There are studies that show children that grow up in Christian households leave the faith as they grow older. How is the work that you're doing with Little Angels to the work that you do with your husband in the entertainment industry help build faith in Christian homes and help children keep faith as they grow older?
Roma: I think that certainly with "Little Angels" and aiming for this preschool market that we've just launched, I've already had such response from parents but particular from grandparents who said it's such a great resource to share with their families. Maybe they have young families who have fallen away from the church and it's an opportunity to, you know, in an entertaining way to remind and re-introduce the stories of the Bible.
We have an opportunity to make the stories seem very relevant as well. You know, our little girl in the story Zoe, is very particular. She experiences certain fears from the storm that goes off in one of the scenes to being afraid to climb the top bunk to get her little dolly that is up there. The little angels take her back to meet with Jonah and Jonah shares with her that he, too, experienced fear so much so that when God called him he ended up in the belly of a big fish. One of the things that he has done to calm his own fears is to pray and he encourages little Zoe to do that. So when the children are now back in the nursery and she's looking up on the top bunk and she puts her hand on her heart and says, "I know that God loves me. I know that he does." And through the power of prayer in that moment, she climbs to the top bunk.
So I think that even though it's designed in an age-appropriate way to reach someone, I think there is a way to bring the stories very much alive and to find the relevance that will teach them and make the stories very current in their lives today.
CP: You are involved in a lot of things. What kind of legacy do you want to leave behind in your work. Do you want to be known as the actress, the executive producer, the mother of 3, the wife of Mark Burnett? How would you like to be remembered and what kind of legacy would you like to leave?
Roma: I think, perhaps, the virtue that I hold dear is one of kindness.
I try to live my life with my faith in loving actions. Perhaps, it would be that. Yes, I am a weaver of stories, an actress, an entertainer, and yes, I am a wife and loving mother - loving wife too (chuckle). But at the end of the day, if someone were to remember me and to say that I was a kind person, I would like that very much.
I would also like to mention, if you don't mind, that I do a lot of work with Operation Smile.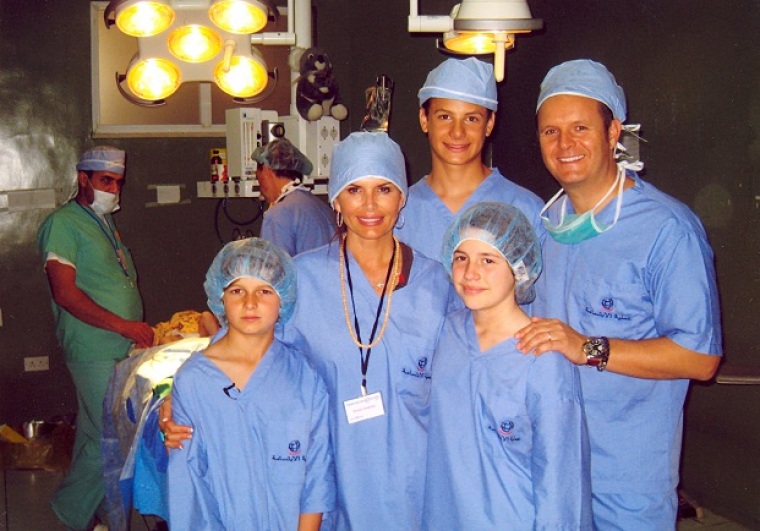 CP: Yes, the cleft lip.
Roma: Yes, which is a wonderful volunteer organization. We travel to third-world and developing countries to help children with facial deformities, with cleft-lip and cleft-palette. The work that they do is just transformational. It's been life-changing for me to be working with them. It's just a great reminder again and again that it is in giving that we receive.
My husband's gotten involved with the group. My children have come on medical missions with me. We actively encourage our children to step into service. To whom much is given, much is expected. We have traveled the world with them and for them to make fundraising and draw awareness to them.
It's been my experience that there is so much need in the world and often people get paralyzed and many people think, "Well, I'm just one person, what difference can I make?" And yet the truth is when we step up together and when you do something combined with something that I do and combined with something that everyone else does then the truth is: We can change the world and we can make a difference. You know?
One of my favorite stories is the story of the Starfish that we hear at church all the time about the girl and the starfish. She is busily peeling one off at a time and it's baking in the midday sun and the seagulls are flocking down. And there is one man who says, "What are you doing here? There are so many starfish and there's only one of you. You can't possibly make a difference." And she says, "Yeah." She peels a starfish off and she flings it far back into the ocean. And she says, "Well, I've a difference to that one."
And Operation Smile's slogan is: We are changing the world one smile at a time. It's only at a cost of $200 and 45 minutes and a child who may never know your name but will never forget your kindness.
CP: For the "Little Angels" enterprise, what can we expect for the future? Will you continue with preschoolers or other ages?
Roma: No, for preschoolers. But thank you for asking because this is just the beginning, these three DVDs and these two books.
At the end of the summer, I have a Little Angels Storybook Bible coming out. I have other DVDs on colors and shapes in the pipeline that should be out by the end of the year. I'm just thrilled that I've got a line of dolls that will be out by the beginning of the new year.
CP: Based on each of the little angels?
Roma: Based on the little angels because there are eight little angels and each little angel is very sweet and has a loving, unique personality and varied perhaps as the children who are watching.
We have Dina whose a little angel who carries an iPad, Gabriel who is this little... and he announces, and Ariel, and Uriel and Haley, she's got an Australian accent, she teaches the kids about angels. So, it really lends itself to all kinds of storylines that are fun and engaging.
Anyway, I'm really just full of it. Sometimes you hear of celebrities or actresses who have just slapped the name on a product and who have just endorsed it. This is not that. You know, from the moment this was an idea, I've been nurturing it and bringing a great team to bring it to life. I'm really excited today as we roll out Little Angels.
CP: This is one of the DVDs, Little Angels Animals.
Roma: This is it. Yeah.
CP: Which stores will they be in?
Roma: It will be in Walmarts and Targets and some Amazon. We also have a great website,www.littleangels.com. It can direct you there and you can see what it's all about.
But it's available in stores today.
CP: Well, thank you so much for your time. For more information, you can go to www.littleangels.com and the DVDs can also be found in stores like Target and Amazon.
We thank you so much for being here and we wish you the best of luck.
Roma: Thank you very much. I really appreciate your help to spread the word.