Intolerant Liberalism Fight Starts at College Campuses, Says Lawyer at Christian Right Event
Intolerant Liberalism Fight Starts at College Campuses, Says Lawyer at Christian Right Event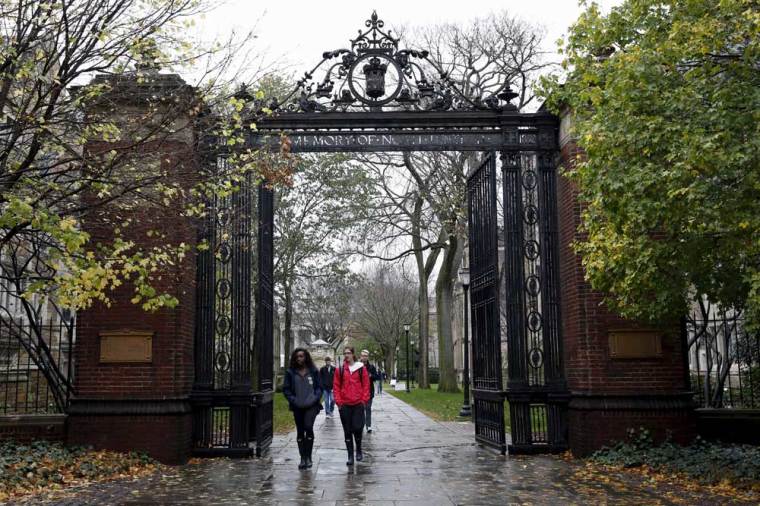 "Despite the fact that these universities are hundreds of acres in size, you have universities that will limit speech to very small areas," he said. "There was free speech gazebo at Georgia State University. That is ridiculous but a common situation on college campuses."
Mattox said that the crackdown on free speech on college campuses is spilling over into the overall society because students are being taught that limiting of free speech is acceptable.
"Whatever your concerns are about what is happening to our culture, what is happening to the respect for the rule of law, what is happening to the First Amendment outside the college campuses, you can't address that problem without realizing that all of the next generation's leaders are coming from these college campuses where they are taught that the First Amendment is dependent upon their administrator's views," Mattox told The Christian Post after the discussion.
"You have to first address that problem and make sure that universities are not continuing to produce students that don't have a proper respect for the First Amendment before we can actually restore the First Amendment."
A large reason why colleges and universities are able to implement policies that limit the speech rights of their students is because many college students aren't aware that they maintain their First Amendment rights even while on college campuses, Mattox added.
"The Supreme Court ruled 50 years ago that you don't shed your rights at the schoolhouse gate," Mattox told CP. "Still, that is the mentality that most students operate with — the idea that they really don't have free speech protections but they do at the high school level. At the university level, that is the point — to be a marketplace of ideas where students are sharing ideas with each other. That is just not happening on university campuses these days mostly because students don't have these rights."
"The main thing for university students to do is know what their rights are. Most of them don't. Most of them are coming from high schools and didn't realize they had rights in high school and they certainly don't understand that they have greater rights on college campuses," he added. "Second, they need to stand up for their rights. It is only going to be when students say that 'I have a right to free speech and these conservative, pro-life views or religious views that I am espousing are needed on this campus. It's not about me. It is about these views that my fellow students may never experience if I don't have an opportunity to share those views on the college campuses.'"
Also participating in the panel was one conservative college student that is not afraid to stand up for her pro-life and Christian beliefs even though she faced intimidation from the administrators at Ohio State University.
Madison Gesiotto, an Ohio State law student who faced threats after penning an op-ed about how abortion is the "number one killer of black Americans" last October, explained that when she went to school administrators to ask them to investigate the threats, she was instead scolded about her views.
She claimed that administrators told her that having pro-life views would make her legal career difficult and was told to apologize to the very same people that had threatened her.
"We are faced with a very serious problem on college campuses today," Gesiotto said. "Despite continued attacks, many of these [conservative] students have continued to stand up for their values. I, myself, have continued to write about the pro-life movement in the Washington Times and I talk about many other conservative issues. I have gone to campuses across the country speaking about my story and encouraging these students to stand up despite the continued adversity and attacks that they face."
"I refuse to back down in the name of political correctness and religious intolerance. The hardest thing and the right thing are often times the same thing," she added. "I have the courage to stand up for the right for life and have the courage to stand up for my Christian conservative values. However, this is just the beginning."