iOS 8.1 News: Beta Test Shows iOS 8.1 Support For Apple Pay
iOS 8.1 News: Beta Test Shows iOS 8.1 Support For Apple Pay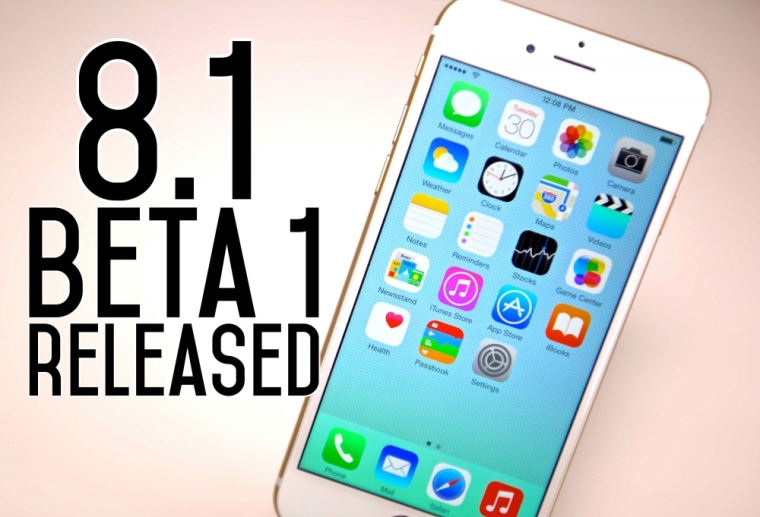 After users reported several glitches with the iOS 8 such as being unable to make calls or use the Touch ID, Apple has worked on the update dubbed as the iOS 8.1, which is intended to fix several flaws in the software, and recently the company rolled out the second beta version of the update to developers.
The beta test revealed some notable changes. According to 9 to 5 Mac, the icons in the Notification Center widget list appeared to be bigger, dictation is now optional and can be disabled separately from Siri in keyboard settings, and the iBooks icon now matches promotional images.
For now, some of the things that the iOS 8.1 is expected to bring will be device specific, such as the Apple Pay support for iPhone 6 and iPhone 6 Plus, as well as the Touch ID support for the upcoming iPad Air 2.
With concerns regarding the security of Apple Pay, the iOS 8.1 beta is said to have a hidden screen for Apple Pay which reveals a pane where one may enter credit or debit card information.
According to CNet, a tweet posted by a developer named Hamza Sood shows what appears to be a screenshot taken from the beta for iOS 8.1. The screen shows fields where one may enter card information, billing and shipping addresses, email address, and telephone number.
The screen also shows Apple Pay's privacy policy, which states that credit card and billing information may be collected by Apple and provided to one's card issuer to protect against fraudulent transactions.
Apple Pay is expected to launch in October along with the iPad Mini 3 and iPad Air 2. It's also likely that the iOS 8.1 update will be released on the same date.