Iowa Caucus: Winner Cruz, Loser Trump, Surging Rubio, Clinton-Sanders Virtual Tie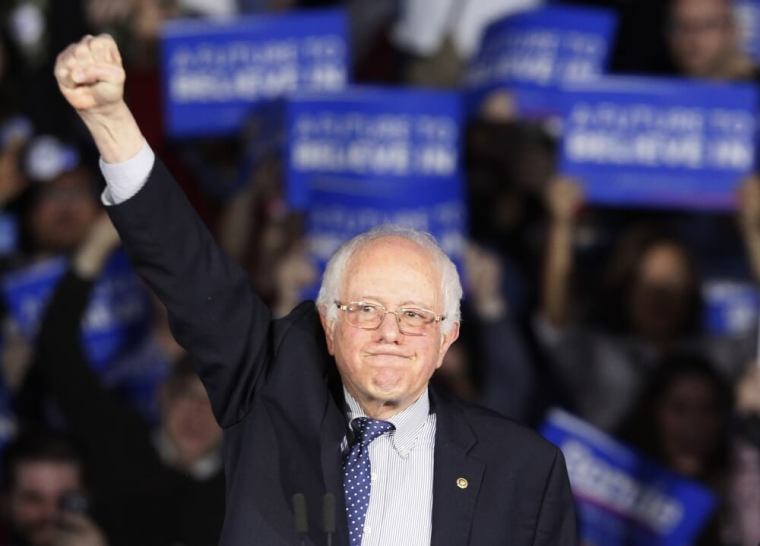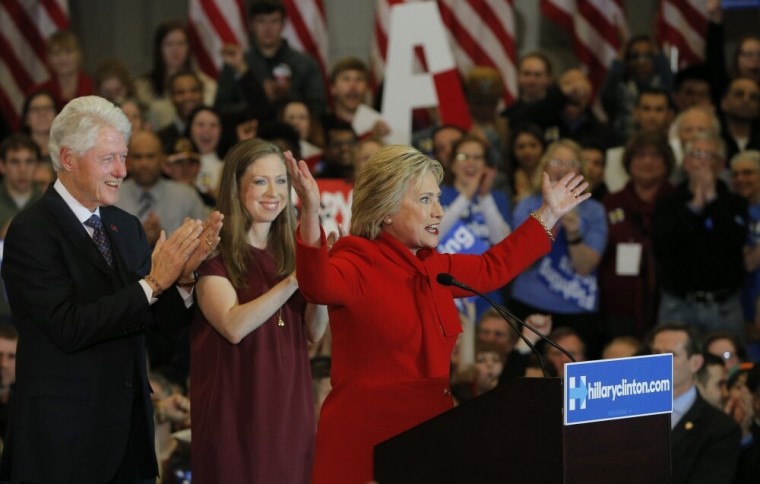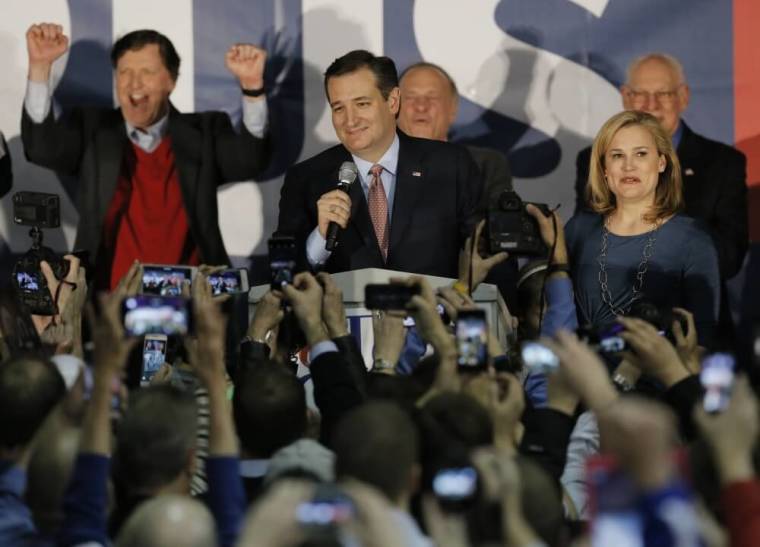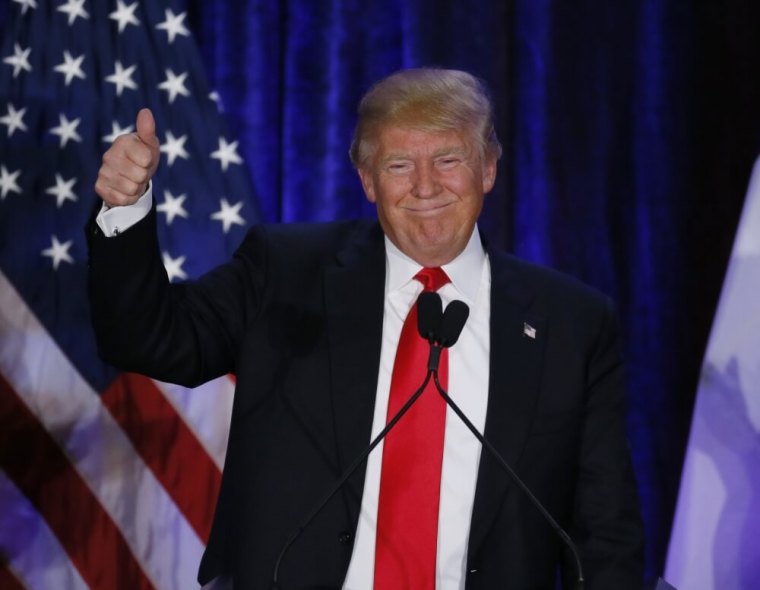 View Photos
Republican Texas Sen. Ted Cruz emerged the winner from Monday night's Republican Iowa Caucuses, scoring a big upset over frontrunner Donald Trump in the nation's first presidential contest, while Democratic frontrunner Hillary Clinton ended the night essentially tied with Vermont Sen. Bernie Sanders.
As the first-in the-nation caucuses saw record turnouts and a Fox News entrance poll found that over 62 percent of participants in the Republican Caucuses were evangelical Christians, Cruz earned the most votes ever by a single candidate in the Iowa Caucuses — over 46,000.
"Let me first of all say, to God be the glory," Cruz told supporters in Iowa after his victory became apparent. "Tonight is a victory for the grassroots. Tonight is a victory for courageous conservatives across Iowa and all across this great nation."
With about 99 percent of the precincts reporting as of early Tuesday morning, Cruz earned just under 28 percent of the votes, while Trump earned second place with over 24 percent of the votes. Florida Sen. Marco Rubio came in third, and was arguably the biggest surprise from the night, having earned about 23 percent of the vote.
Cruz won eight delegates to represent at the Republican National Convention this summer, while Trump won seven and Rubio won six. Fellow Republican Ben Carson, who came in fourth with just over nine percent of the vote, won four delegates and Kentucky Sen. Rand Paul won one delegate.
As Trump had touted his ability to attract the support of Iowa's pivotal evangelical community in the weeks leading up to the caucuses, the Cruz campaign benefited from its established organization of over 12,000 campaign volunteers and a coalescing of over 150 pastors and other influential conservative leaders across the state.
"You want to know what scares the Washington cartel?" Cruz asked his supporters. "What scares them is you. What scares them is that the old Reagan coalition is coming back together of conservatives. We're seeing conservatives and evangelicals and libertarians and Reagan Democrats all coming together as one and that terrifies Washington D.C."
Although Trump entered the day in the lead in the RealClearPolitics average of Iowa Republican polls, Rubio surged by an average of over four percentage points in Iowa polls in the last week leading up to the caucuses.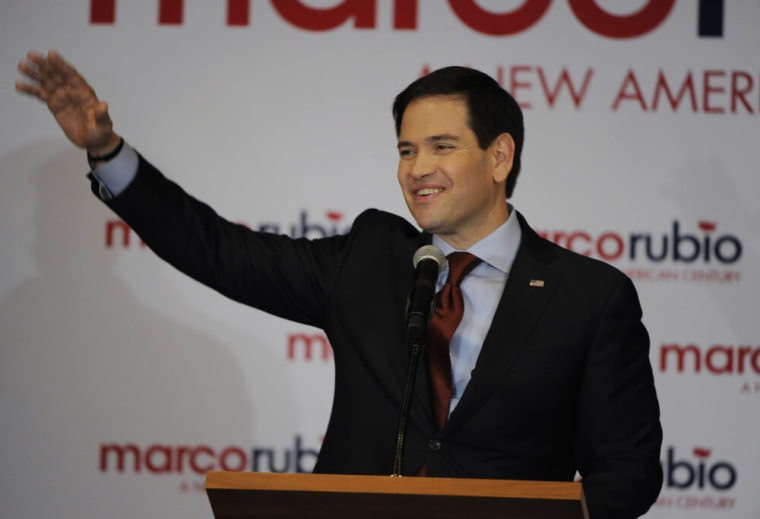 As Rubio entered the caucus with an average of about 16.9 percent in Iowa polls, Rubio's 23 percent showing in the caucuses represents a momentum boost for his campaign moving forward. Rubio also won the race among Iowans who decided in the last few days with 30 percent of their support. 
In a speech given to supporters in Iowa, Rubio touted the result as a sign that he is capable of winning the GOP nomination and defeating either Clinton or Sanders in the general election.
"Tonight we have taken the first step, an important step, towards winning this election," Rubio said. "If I am our nominee, and I will be our nominee thanks to what you have done here in this great state, when I am our nominee, we are going to unify this party and unify the conservative movement. When I am our nominee, we are going to grow the conservative movement."
Although the Clinton campaign sent out a premature email Monday evening announcing that the campaign believed that Clinton had won the night over Sanders, Sanders and Clinton finished the night essentially tied.
Clinton earned about 49.8 percent of the votes, while the self-proclaimed Democratic socialist earned about 49.6 percent of the vote. When all votes are counted, the two candidates are expected to split Iowa's Democratic convention delegates evenly. 
"As I think about what happened tonight, I think the people of Iowa have sent a very profound message to the political establishment, to the economic establishment and, by the way, to the media establishment," Sanders told supporters. "That is given the enormous crises facing our country, it is just too late for establishment politics and establishment economics."
Although Cruz's victory in Iowa is a crucial moment for his campaign, the state's Republican caucuses have failed to pick the candidate who actually ended up being the Republican nominee in each of the last two presidential elections.
Former Arkansas Gov. Mike Huckabee, who won the the 2008 Iowa Caucus, earned just two percent of the vote in Monday's contest and announced Monday night that he will be suspending his campaign. Former Pennsylvania Sen. Rick Santorum, who won the 2012 Iowa Caucuses, earned just one percent of the vote this time around.
Former Maryland Gov. Martin O'Malley earned just under one percent in the Democratic Caucuses and he also announced that he would be suspending his campaign.
Although the Cruz victory could serve as a blow to the Trump campaign, Trump told supporters that he was honored to have come in second place, considering no political analyst last June believed Trump would be able to even place in the top 10 in Iowa.
Trump also provided optimism as the candidates turn their focus on the upcoming New Hampshire Primary next week.
"We love New Hampshire, we love South Carolina," Trump said. "I think we are going to be proclaiming victory, I hope."
"I will say this. I don't know who is going to win between Bernie and Hillary. I don't know what is going to happen with Hillary … But, we have had so many different indications from polls that we beat her and we beat her easily. We will go on to get the Republican nomination and we will go on to easily beat Bernie or Hillary or whoever the hell they throw up there."
Contact: <ahref="mailto:samuel.smith@christianpost.com">samuel.smith@christianpost.com,
@IamSamSmith
(Twitter)