iPhone 6 Breaks Pre-Order Records, Best Selling iPhone Ever?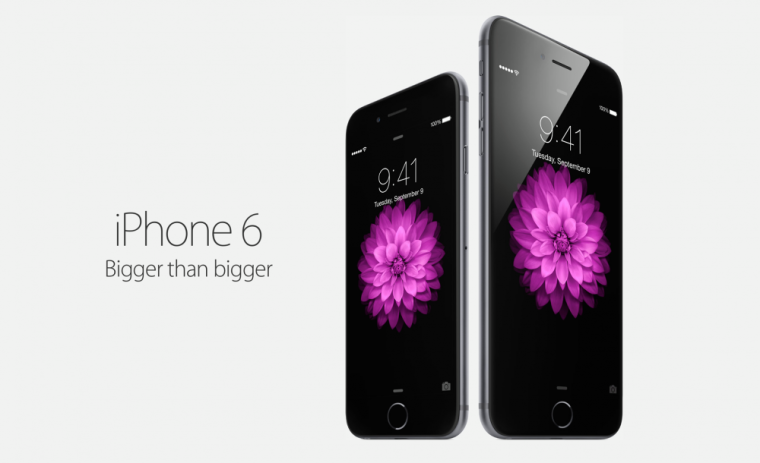 The iPhone 6 is now the best selling iPhone of all time without a single customer laying a finger on it yet.
Apple announced Monday that they sold over 4 million handsets through online pre-orders in the first 24 hours of their availability. This isn't a surprise though, because every iPhone breaks the pre-order sales of the previous version. Even though Apple's online store crashed due to the huge demand of the phones, the site was up and running again shortly after.
There are a few factors why the phone is living up to the hype sales wise. Since it is the first new chassis in nearly two years, consumers are chomping at the chance to get their hands on the new look and technology.
Apple announced last week it was releasing two new phones, the iPhone 6 (4.7 inch screen) and the iPhone 6 Plus (5.5 inch screen). A larger screen has enticed those who are loyal to Apple and those users who ditched the iPhone for the larger screens of the Samsung Galaxy line of phones. The iPhone 6 models also boast improved cameras, higher screen resolution, and will be running Apple's brand new operating system iOS 8.
The iPhone Plus was listed out of stock hours after pre-order sales started on Sept. 12. Also, Apple has planned one of the largest global rollouts of a phone with the agreement to sell the phone with China's largest mobile supplier China Mobile.
Apple expects the sales to be huge. The company reportedly requested from suppliers 70 million to 80 million iPhones to be ready by the end of the year, according to The Wall Street Journal. Apple most likely won't release the exact number of phones they sell, but experts predict that the company will sell over 100 million phones between the iPhone 6 and the iPhone 6 Plus. According to the Huffington Post, the most iPhones apple has sold in a quarter was 51 million which came with the release of the iPhone 5s and 5c.
According to Consumer Intelligence Research Partners, from October to December, the quarter when the iPhone 5s and 5c went on sale, 85 percent of iPhone owners who bought another phone bought another iPhone. This showed just how loyal users of Apple products are when the company has a new release.
The new iPhones will be delivered from pre-orders and available in stores this Friday. The day of the announcement, customers could already be seen standing in line at Apple's flagship store in New York City.