Iran Demands Pastor Youcef Nadarkhani Pay $33K This Week or Face Re-Arrest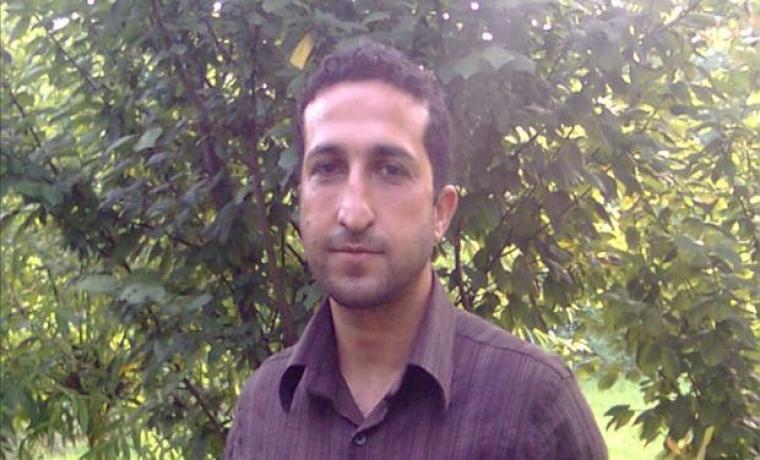 The Iranian regime has charged evangelical house church Pastor Youcef Nadarkhani with committing national security crimes and has given him just one week to raise $33,000 for bail or face re-arrest and imprisonment.
According to a press release from the Christian persecution watchdog group Christian Solidarity Worldwide shared with The Christian Post, Nadarkhani, who was sentenced to death in 2012 on charges of apostasy, was summoned to appear before the Islamic Revolutionary Court in the town of Rasht on July 24 and was charged with "acting against national security."
The charges stem from a raid conducted on Nadarkhani's home by security forces in May, which was a part of an intelligence crackdown on the Christian community in Rasht.
CSW reports that the pastor was charged with the crime but released and granted one week to raise 100 million Iranian Touman, which is the equivalent of about $33,000, or he will be arrested again. In addition to being charged, Nadarkhani was told that he did not have the right to evangelize.
After trying to register his church, Nadarkhani was first arrested in 2009 after he went down to his children's school to question the unconstitutional Islamic instruction in the school.
In June 2010, his wife, Tina, was arrested in an attempt to pressure him to convert to Islam. Additionally, the authorities threatened that they would take the couple's children away and give them away to a Muslim family. However, the pastor remained firm in his faith.
In November 2010, Nadarkhani was sentenced to death by hanging after being convicted of apostasy. Although Nadarkhani was eventually acquitted of apostasy in September 2012, he was found guilty for evangelizing and was imprisoned again from December 2012 until December 2013.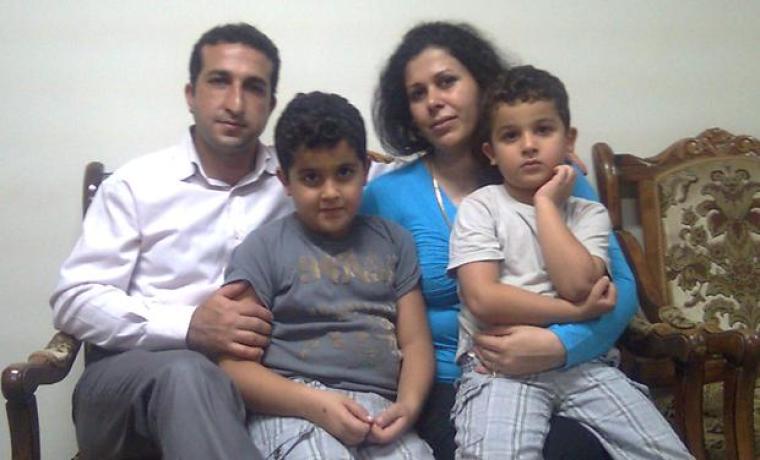 The Nadarkhanis were arrested again on May 13 after security officers stormed their home during a raid on as many as 10 Christian households in the area. Even though the couple was released, three members of their house church congregation were detained in Lakan prison, the prison where Nadarkhani was once held. The men were eventually released on bail but have yet to be told what charges they face.
"It is deeply troubling to hear of the renewed harassment of Pastor Nadarkhani," CSW Chief Executive Mervyn Thomas said in a statement. "The national security charges leveled against him are spurious and an indication that the authorities persist in criminalizing the Christian community for exercising their right to freedom of religion or belief."
Thomas urges the Iranian government to dismiss the charges against Nadarkhani and the three other members of the congregation.
"The international community must press the government of Iran to uphold its obligations to respect the right of its citizens to freedom of religion or belief, as outlined in the International Covenant on Civil and Political Rights, to which it is signatory, and in Iran's own constitution," Thomas concluded.
Although Iran heavily prosecutes individuals caught participating in house churches, a source close to the Iranian house church movement told CP earlier this year that hundreds of thousands of Iranians secretly attend worship services in house churches.
But because the Iranian government considers Christianity to be a threat to the nation's Islamic identity, Christians must keep their worship to a minimal volume and only about four to five Christians can participate in one house church at time to prevent suspicion from arising.
As there is believed to be as many as 450,000 Christians in Iran, there is a real demand for spiritual leaders to run each house church.
"It is not anti-Iranian," the source said of the house church movement. "It's an Iranian movement. It's a great, great number of Muslims turning to Christ."