Iran Forces Assemblies of God Christian Retreat Center to Shut Down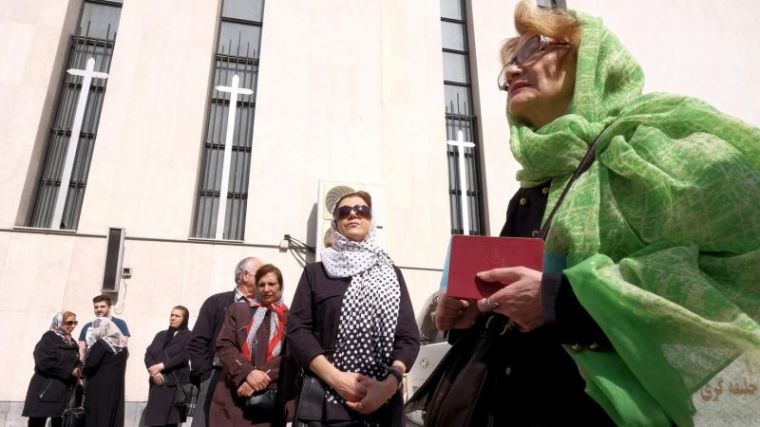 A Christian retreat center in the Iranian city of Karaj, which belonged to the Council of Assemblies of God Churches and was accused of being funded by America's "CIA spy agency," shut down Saturday, according to a report.
The Sharon Retreat Centre in the Valadabad district of Karaj was ordered three days earlier to vacate the property by Saturday and hand it over to the Executive Headquarters of Imam's Directive, which is presided over by Iran's Supreme leader, Ayatollah Ali Khamenei, according to World Watch Monitor.
The retreat center is worth $2.2 million, according to Premier.
The closure is "not only a takeover of a property by corrupt judiciary and Intelligence officials, but yet another move in an ongoing and systematic campaign by the Iranian state to uproot Protestant Christianity," Mansour Borji from the advocacy group Article 18 was quoted by the Monitor as saying.
In July 2015, a revolutionary court had asked that the Christian property be confiscated and the order is now being implemented.
In December 2016, the court claimed that AoG is funded by the CIA and that its retreat center was aimed at infiltrating the Islamic world in general and Iran in particular, through evangelism.
"Labelling a long-standing and vibrant Church with national security charges for its rightful religious activities and accusing them of collusion with the CIA is indeed worrying," Borji said. "It should be a concern for anyone who is interested in safeguarding freedom of religion and belief in this country."
Borji had said in December 2016, "They have simply charged the community with espionage and convicted them without any evidence."
The Appeals Court upheld the ruling in August 2016, according to the New York-based Center for Human Rights in Iran.
"The 68 million worldwide adherents of the Assemblies of God wish to express dismay at the recent confiscation of campground and garden property from the Iran Assemblies of God. We hereby request the return of the property to its legal owner," the chairman of the World Assemblies of God Fellowship, George O. Wood, said in an earlier statement.
"As far as I know, none of the leaders of the church were present during the trial and they did not have lawyers," Vartan Avanesian, a Jama'at-e Rabbani official based in Turkey, said at the time. "Iranian Christians were told that if they publicize this case it would be very costly for them. But we can't stay quiet about this."
The AoG in Iran is known as Jama'at-e Rabbani Church Council.
"I was accused of working for the CIA and earning dollars," Avanesian added. "But all our church officials are Iranian. They even arrested my wife one day and told her I was a spy. They put us under so much pressure that we were forced to leave Iran in August 2013."
According to a report published in February, the government of Iran has spent millions of dollars cracking down on Christian converts, including threatening believers with prison and death. Missions group Elam Ministries told Mohabat News in the report that the crackdown is a reaction to Iranians choosing to convert to the Christian faith.