Iranian Pastor Youcef Nadarkhani Beaten in Front of Family, Agents Tase Son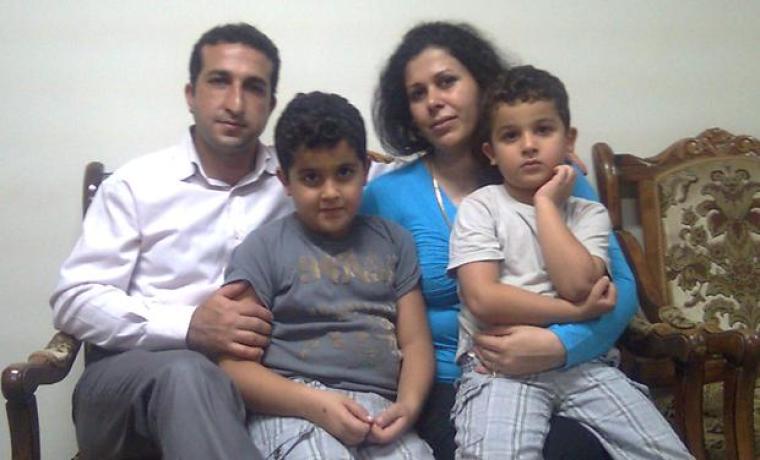 Iranian security forces raided the home of Pastor Youcef Nadarkhani on Sunday, where they beat him in front of his family and tasered one of his son's, according to a human rights group.
Nadarkhani, a convert from Islam to Christianity, was also told that his 10-year prison sentence will be at the notorious Evin Prison.
Iran Human Rights Monitor reported that the attack was carried out on Sunday, when the pastor's home was raided and he was taken to the Branch 2 of the Revolutionary court of Rasht, northern Iran.
"Plain cloth agents went to Mr. Nadarkhani's home and attempted to break down the door to enter the home. When Nadarkhani's son opened the door, the state forces threw him to the ground using electric shocker. Then they beat Mr. Nadarkhani with electric shocker and arrested him before his wife and child," said a source close to Nadarkhani's family, who wasn't named.
"In response to his family's inquiry, they were told that Mr. Nadarkhani is scheduled to be transferred to Tehran's Evin Prison," the source added.
Evin Prison is where many Christians and political opponents of the Iranian regime have been held, experiencing deplorable human rights abuses and lack of medical treatment.
The raid, which was also reported on by Christian Solidarity Worldwide, was instigated even though no official summons had been issued, according to the source.
CSW's Chief Operating Officer Scot Bower said in a statement: "We condemn in the strongest terms the excessive force used by the Iranian authorities during Pastor Nadarkhani's arrest, and particularly deplore the unwarranted violence aimed at his son."
"The international community must press the government of Iran to uphold its constitutional obligations toward its Christian community, and to respect the right of its citizens to the full enjoyment of freedom of religion or belief, as outlined in the International Covenant on Civil and Political Rights, to which it is signatory," he added.
Nadarkhani, along with three other Christians, saw his 10-year prison sentence upheld by the Iranian court on May, based on charges of "endangering national security."
The pastor has been arrested and released on a number of occasions, with CSW and other human rights groups highlighting that he's being targeted because he preaches the Gospel.   
Nadarkhani was even sentenced to death for the crime of apostasy, but was acquitted and released in September 2013. The death sentence, which was announced in November 2010, stemmed from the pastor allegedly protesting Islamic instruction in schools for his children, and for attempting to register his church.
"The charges leveled against these men are spurious and their sentences are excessive, amounting to a criminalization of Christian practice. We call for an annulment of these sentences," said CSW's Chief Executive Mervyn Thomas back in May, speaking of the four Christians.
"The international community must press the government of Iran to uphold its constitutional and international obligation to ensure the full enjoyment of the right to freedom religion or belief for all of its citizens, regardless of their creed," Thomas added.