Iraqi Church Leaders Unite to Rebuild 12,000 Homes Destroyed by ISIS, Bring Christians Back to Ancestral Roots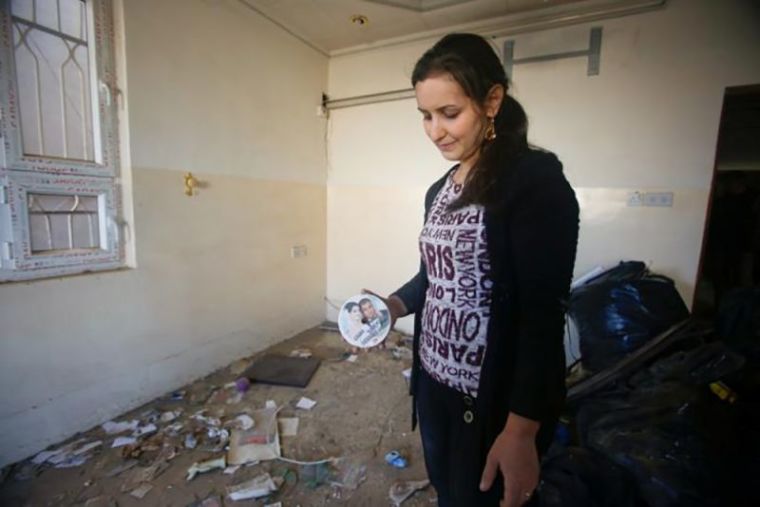 As Christians are now returning to their homes on the Plains of Nineveh in Iraq about three years after being displaced by deadly and frequent attacks by the Islamic State terror group, three major church groups have come together to rebuild more than 12,000 houses that were destroyed or damaged.
The Syriac Catholic Church, the Syriac Orthodox Church and the Chaldean Catholic Church have formed the Nineveh Reconstruction Committee to plan and supervise the rebuilding of the houses, Assyrian International News Agency reports.
The Catholic charity Aid to the Church in Need will help the committee with research, advocacy and fundraising. The group says more than 12,000 homes need to be rebuilt and it will cost at least $213 million.
Security forces backed by a U.S.-led international coalition last year took back several cities in Iraq from the Islamic State, also known as IS, ISIS, ISIL or Daesh, and liberated eastern Mosul in December. They are now trying to liberate the western parts of the city.
A recent report on the ancient Iraqi city of Qaraqosh, which was liberated from IS last year, revealed that one of the oldest Christian communities in history living there remains decimated, but residents have hope that God will restore their land.
"The ones who I walked around Qaraqosh with were adamant that their faith is even stronger than it was before and vowed to reopen the burned church and fill it with an even bigger crowd than before," professor Ryan Mauro, a national security analyst at the Clarion Project, said in a report published in Breitbart News. "To them, God will use this hell they've endured to perform a miracle."
Qaraqosh was liberated in November 2016, but the war left it leveled to the ground, with piles of rock and debris being the only things remaining in places where homes once stood.
The majority of the residents of Keramlis, an ancient Assyrian town about 18 miles southeast of Mosul, fled after IS invaded it two months after seizing Mosul and surrounding areas.
Iraqi forces retook the town in October 2016 as they sought to take Mosul back from IS. But most of the houses had been destroyed, forcing many residents to live under tents in Iraq's Kurdish region and hundreds of others to flee to neighboring countries, Europe, the United States and elsewhere.
In an interview with Fox News last month, Canon Andrew White, an Anglican priest known as the "vicar of Baghdad," said the "time has come where it is over, no Christians will be left. Some say Christians should stay to maintain the historical presence, but it has become very difficult. The future for the community is very limited."
He added, "If there is anything I can tell Americans it is that your fellow brothers and sisters are suffering, they are desperate for help. And it is not just a matter of praying for peace. They need a lot — food, resources, clothes, everything. They need everything."