Iraq's Christians Need Sanctuary, and the West Should Provide It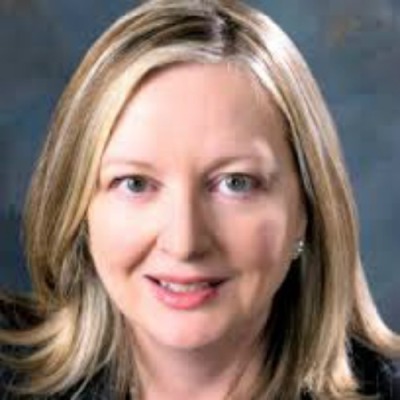 It has been one year since Islamic State began its conquest of a third of Iraq and its destruction of that country's ancient Christian civilization. While a massive international aid effort has helped most of the exiled Christians to subsist, it is time to look for a new strategy to help them fully live.
In a blitzkrieg of mass deportations, beheadings, women-slave auctions, and imprisonment of children, ISIS captured Mosul on June 10, 2014, and from there the rest of Nineveh province, Iraq's Christian heartland. Apart from some who were taken hostage or killed, most of Nineveh's 150,000 Christian residents left behind all their possessions and managed to flee the jihadists' "convert-or-die" policy. (Two new books chronicle these events in detail: Christian Persecutions in the Middle East, by George Marlin, and Defying ISIS, by Johnnie Moore.)
For the past year, these survivors have put their lives on hold in miserable conditions in church-run camps in Iraqi Kurdistan and nearby countries, while anxiously waiting for someone to liberate their hometowns. As the dust settles on Ramadi — where late last month an overwhelming Iraqi force made a disorderly retreat from ISIS — it is clear that that day may be years in coming.
ISIS has become a juggernaut, waging offensives in a dozen countries. At the G7 summit on June 8, President Obama acknowledged that the United States still does not have "a complete strategy" for dealing with it. Defense experts now say it will take a very long time to dislodge ISIS from Iraq.
Experts, such as my Hudson colleague Michael Doran, point out that Iraq is caught up in a geopolitical struggle between Sunni Muslims and a hegemonic Shiite Iran. ISIS jihadists have been supported and facilitated by Turkey, Saudi Arabia, and Qatar. Despite the loss of 10,000 militants to U.S.-led airstrikes since September, ISIS is able to replenish its ranks, owing to foreign Sunni support. ISIS may not be defeated in Iraq until this larger struggle is resolved.
So, the question becomes: Absent an overall ISIS strategy, can a strategy be found to help these Christians?
After all, the Christians face specific circumstances that require specific policy solutions. As one of the few non-Muslim minorities in Iraq (its Jewish and Mandean communities are now at the vanishing point), the Christians are among ISIS's primary civilian targets and have no national or regional power to protect them. The preservation of this community — among the few remaining in Christianity's cradle, with ties to the earliest Church — is upheld as a near-sacred commitment by Christians worldwide.
Various strategies to keep these Christians safe within the region are now being proposed by their supporters. All the proposals are implausible in the current circumstances. And all seem doomed to fail. It's perhaps the direness of the situation that prevents the new, post-Ramadi reality from sinking in.
One proposal is that Nineveh, with a protective force, could become a "safe haven" even now and eventually an autonomous district for the Christians. Nineveh, in northern Iraq, is where the Christians had ancient monasteries, substantial lands, and even a real city, Qaraqosh. This plan's proponents point to Kurdistan as a model. But without a muscular defense force equipped to defend against ISIS's heavy weaponry, truck bombs, and anti-aircraft missiles, this plan is unthinkable. Nineveh is a vast, wide-open plain that includes Mosul, ISIS's stronghold, and it has no military. By contrast, Kurdistan, with its population of 5 million strong, has functioned autonomously for 35 years, and with its large Peshmerga force, got its training fighting Saddam Hussein. It also has natural borders: "Our only allies were the mountains," a Kurdish slogan goes.
Because the Iraqi national and Kurdish regional forces melted away while ISIS attacked Nineveh a year ago, some Christians are suggesting far-fetched alternatives as protectors. Some have appealed to the United Nations to send its blue helmets. Others are contemplating a joint force from Jordan and Kurdistan, combined with a Muslim-sponsored Marshall Plan. There is no indication that these entities have any interest in such a massive commitment. Jordan and Kurdistan already have their hands full protecting themselves against ISIS.
Various strategies to keep these Christians safe within the region are now being proposed by their supporters. All the proposals are implausible in the current circumstances.
Others enthuse over the potential of a nascent Iraqi Christian militia. Its 500 raw recruits in northern Iraq share some 250 firearms and fight in shifts. Such a militia might have been helpful last June and could help once ISIS is degraded, but it is no match for the jihadis now. ISIS is estimated to have 30,000 militants, robustly armed with $27 billion worth of military weapons and equipmentseized from Mosul alone. The same objections would apply to a private special-ops force (think Blackwater), which is also being considered by some. To defend Nineveh, defense experts tell me, would require heavy weapons, such as longer-range European "Milan" missiles, and air cover, which would require the involvement of Western governments.
And there's no reason to think that America would shape its defense policy to specifically help Iraqi Christians. This was true even during the Bush administration. When I asked about a safe haven for Christians in 2007, when mounting kidnappings and terrorism were directed against the Christians of Baghdad's Dora neighborhood, the State Department's coordinator for Iraq policy told me that it is "against U.S. policy to further sectarianism." Secretary of State Condoleezza Rice confirmed that this was "the policy," arguing that reducing violence would help all Iraqis, even though the U.S. helped empower, in turn, Shia, Sunnis, and Kurds.
The Obama administration is no more inclined to help Iraq's Christians. It took a public outcry for one Iraqi Catholic nun to get a visitor's visa last month to testify before Congress on the plight of Christians in the Middle East. The administration's policy of sending all military support for the provinces through the bottleneck of Baghdad reinforces the likelihood it would not support either a Christian defense militia or the proposed new Jordanian–Kurdish force to protect a new Christian enclave.
At a minimum, then, the provincial capital of Mosul, ISIS's most populated stronghold, must be retaken before the rest of Nineveh can be secured. A siege on Mosul, a city of 1 million Sunni Muslims, and three times the size of Ramadi, would be vastly more challenging than any offensive against ISIS so far. It is home to Saddam Hussein's former officers and a populace who have been indoctrinated and terrorized for a full year. In April, it got a new secret police, with some spies disguised as street beggars. To succeed in Mosul would require a strategy to defeat ISIS generally.
Until Ramadi's fall, Mosul's liberation was being planned by American, Iraqi, and Kurdish military leaders. On February 19, a U.S. military Central Command officer went so far as to hold a briefing to announce that the Iraqi military was committed to retaking Mosul in April or May and, disregarding military theory held to since Sun Tzu, purported to divulge the attack plan and stressed the role Kurds would play.
Those plans were abruptly shelved, of course, last month. The unvarnished conclusion of Defense Secretary Ashton Carter was that the largely Shia national forces "lack the will to fight" — at least on behalf of the country's minorities. The Kurds, too, have backed off a Mosul offensive. They state they are at a "breaking point," starved of arms and funds promised by Baghdad and struggling to defend their 600-mile-long front line. American defense experts are now saying that Iraqi troops won't be ready to take on Mosul for three to five more years.
The only achievable strategy under the current circumstances is to prepare for an orderly resettlement of these Christians (and Yazidis) in the West.
Proposals for the involvement of more foreign troops are being made. Pope Francis, Archbishop Bashar Warda of the Chaldean Catholic Church, and other Christian leaders now call for an international military force to "stop ISIS," albeit one backed by the U.N. Security Council. The U.N. has not responded.
Nina Shea is director of Hudson Institute's Center for Religious Freedom and co-author of Persecuted: The Global Assault on Christians (Thomas Nelson Publishers, March 2013).