Is Homosexuality the Worst Sin? John Piper Answers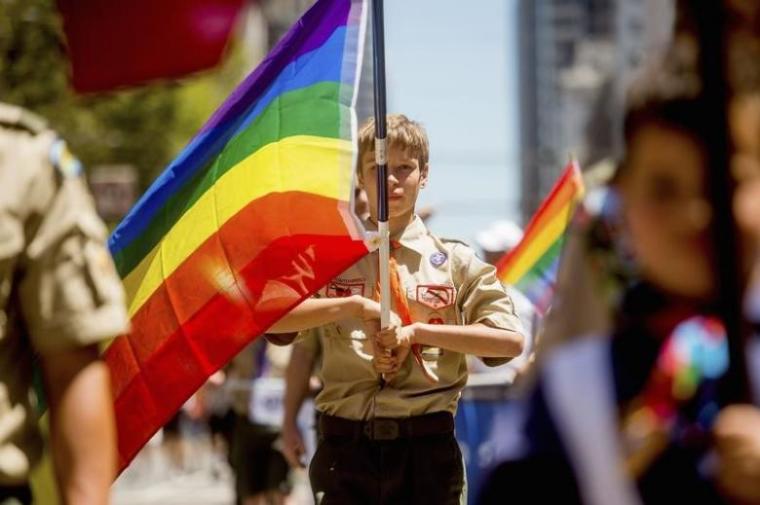 John Piper, founder of desiringGod.org and chancellor of Bethlehem College & Seminary in Minnesota, was confronted with a question many have asked amid the debate on homosexuality: Is homosexuality truly more detrimental to a society than other sins? 
On the face of it, Piper acknowledged that other sins such as greed and pride are much more widespread than the sin of homosexual behavior. 
"I do not doubt that millions more people are ruined in this life and the next through greed and covetousness, through pride, through selfishness, through excessive anger than are ruined through same-sex orientation or through homosexual behavior," the well-known Reformed theologian said.
Piper gave two main reasons for his position:
"On the one hand, the sins of greed and pride and selfishness and anger are more widespread than either same-sex attraction or homosexual behavior," he said.
"On the other hand, the sins of greed and pride and selfishness and anger are more subtle and disguise themselves more easily as acceptable. Yes, the number of people who are ruined in this life and the next by the sins of greed, pride, selfishness, and anger is vastly greater than the number of people ruined by same-sex orientation or sinful homosexual behavior."
He also stressed that "homosexuality is no more deadly a sin and certainly no more widespread than greed and pride and selfishness and anger.
"The people that I function among are keenly aware of this and are eager to make it plain as I am now."
But Piper went further to answer what he felt was an implied question: Why then is so much attention paid to homosexuality?
Outlining three reasons, Piper noted that the media has a big part to play in which topics are highlighted and which are not.
"It isn't Christians who put homosexuality in the news," he said. "Christians are drawn to explain our position in public through preaching and writing as often as we do these days because the media have made the issue so public that we feel we need to serve Christians with careful, biblical answers, and we need to clarify for non-Christians how we think."
Second, he said that unlike other sins, such as greed and stealing, homosexual behavior "has articulate and forceful advocates and defenders. This is one of the things that makes the sin of homosexual intercourse stand out today," he noted.
"If there were strident and articulate and forceful publishing advocates for greed and stealing and pride and humiliating others and selfishness and the exploitation of others and anger and abusiveness, if these sins were being publicly advocated, then they would probably get more press as well," he positioned.
Third, homosexual behavior goes against nature, and that is why it gains an "unusual status in our moral discourse," Piper argued.
He concluded by emphasizing that Jesus Christ came into the world "to save sinners — heterosexual sinners and homosexual sinners, greedy, proud, selfish, angry sinners and sinners who commit homosexual acts."
"We all need the same Savior, and the blood of Christ is sufficient to wash away every sin and remove all judgment and bring us to everlasting healing and joy," Piper added.
Some conservative Christians, such as author and speaker Francis Chan, have in the past expressed concern about treating homosexuality as worse than other sins.
When asked how he ministers to gay people, Chan said last year that he points to one driving question:
"Are you willing to surrender to God no matter what He says?"
But Robert A. J. Gagnon, associate professor of New Testament at Pittsburgh Theological Seminary, suggested that people who claim homosexuality is no worse than other sins are aiming to soften the gravity of the sin.
"There is a mountain of evidence from Scripture (in addition to reason and experience) that shows (1) sins do differ in significance to God and (2) God regards homosexual practice as a particularly severe sexual sin," Gagnon argued in a 2015 article on his website.