ISIS Crucifies Spy, Says He Was Part of 'Crusader Coalition'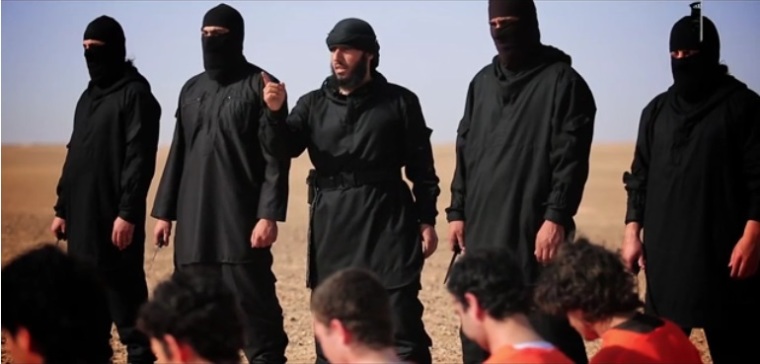 The Middle Eastern terrorist group the Islamic State recently released photos of a man being crucified for allegedly being a spy.
ISIS was said to have released images of the crucified spy on Monday, according to the news website heavy.com.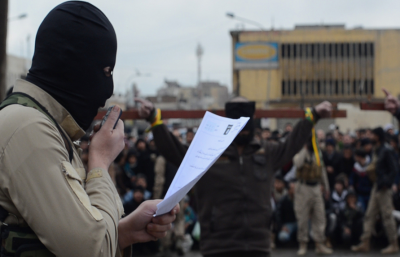 "In a new photo report purportedly released by the Islamic State, ISIS religious police known as 'hisbah' carry out a public crucifixion on a man accused of aiding the coalition," noted heavy.com.
"The photo report was released on ISIS terrorist channels on December 19. An accompanying summary of the photo report reads: 'The Killing of One of the Spies of the Crusader Coalition for His Apostasy.'"
A major Islamic terror organization primarily concentrated in portions of Iraq and Syria, ISIS has been known to use crucifixion as a method of execution.
For example, in June of 2014 ISIS executed eight Syrian soldiers who were resisting both the Jihadist group and the forces of President Bashar al-Assad.
"The eight men were brutally killed in the town square of Deir Hafar in the east of Aleppo province on June 28 because they were from rebel groups that had fought the jihadists as well as President Bashar Assad's forces, the UK-based Syrian Observatory for Human Rights said," reported rt.com.
 "A ninth man was crucified alive in Aleppo province where he was nailed up for eight hours in Al-Bab near the Turkish border as a punishment, although he has reportedly survived the ordeal."
In October, ADF International compiled accounts from Iraqi Christians who fled to Jordan to get away from ISIS. They also reported crucifixions, with one militant declaring to a Christian man that "We will crucify you like your dog, Jesus Christ."
"He was beaten with rods and with sticks with sharp nails at one end. They tore off his clothes. They spat at him. They kicked and stabbed him. From six o'clock in the afternoon until eleven o'clock at night they would not let go of him," noted ADF International.
"They finally nailed his hands to a wooden plank and erected the cross. Then they let him hang. All the while they forced his family to watch. Until they shot him in his mouth. His wife and kids have barely recovered from this traumatic experience."