ISIS Vows to Continue 'Cutting Off Heads' After 70 Are Killed in Baghdad Bloodbath
ISIS Vows to Continue 'Cutting Off Heads' After 70 Are Killed in Baghdad Bloodbath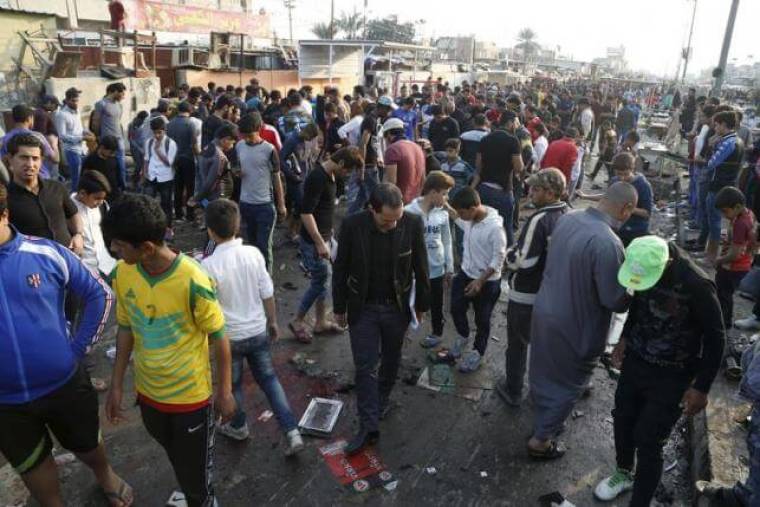 At least 70 people were killed in twin suicide bombings on Sunday in the Iraqi capital of Baghdad, the deadliest attack on the city this year, with the Islamic State terror group taking responsibility and vowing to continue to carry out massacres.
"Our swords will not cease to cut off the heads of the rejectionist polytheists, wherever they are," an IS statement vowed online, referring to its targets in the attack, Shi'ite Muslims.
The bombings were carried out by suicide fighters, Reuters reported, who drove with motorcycles into a crowded mobile phone market in a Shi'ite district of Baghdad. At least 100 people were wounded in the major blasts, along with the dead.
Police said that at least 17 members of government and paramilitary security lost their lives in a separate gunfight with IS fighters at the capital's western suburb of Abu Ghraib.
Prime Minister Haider al-Abadi responded to the attacks by claiming that they are a reaction to IS military defeats in the region.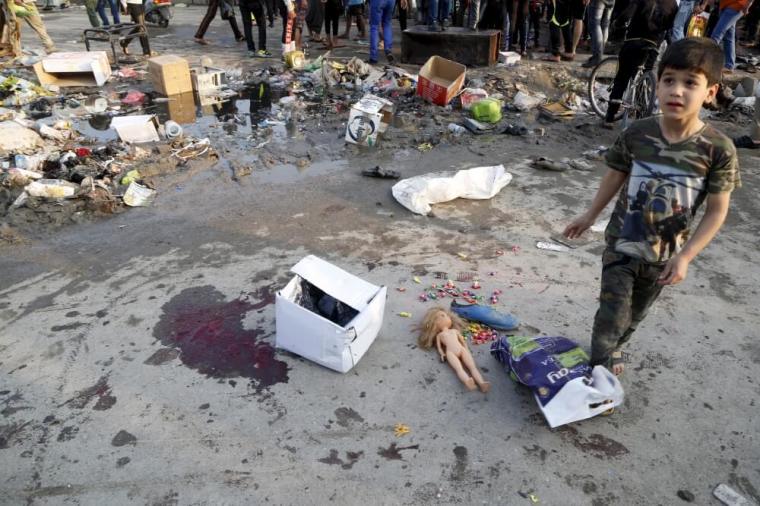 "This gang targeted civilians after it lost the initiative and its dregs fled the battlefield before our proud fighters," he said on his official Facebook page.
The Associated Press noted that the attack was the deadliest of its kind in 2016 for the Iraqi capital, which has been an IS target for close to two years now, ever since the Islamic militants began taking territory across Iraq and Syria.
IS has suffered some losses at the hands of the Iraqi army in the past couple of months in the Anbar province, and an offensive is reportedly being prepared to liberate the northern city of Mosul, which has become a stronghold for the terror group.
By Sunday evening authorities said they had mostly regained control of the situation in Baghdad, but there were still reports of clashes.
Baghdad-based security analyst Jasim al-Bahadli said it is too early to make conclusions about IS' condition in Iraq.
"Government forces must do a better job repelling attacks launched by Daesh. What happened today could be a setback for the security forces," the security analyst said.
A January report by the U.N. Assistance Mission for Iraq and the Office of the High Commissioner for Human Rights revealed that over 18,800 people have lost their lives in the country since 2014, showing a "staggering" civilian death toll.
"The violence suffered by civilians in Iraq remains staggering. The so-called 'Islamic State of Iraq and the Levant' continues to commit systematic and widespread violence and abuses of international human rights law and humanitarian law. These acts may, in some instances, amount to war crimes, crimes against humanity, and possibly genocide," the report states of the recorded time period between Jan. 1, 2014, and Oct. 31, 2015.
The statistics showed that another 36,245 people were injured in the same time frame, while more than 3.2 million Iraqis have been internally displaced.