ISIS Executes 3 Women, Arrests 13 Others for Refusing to Marry Fighters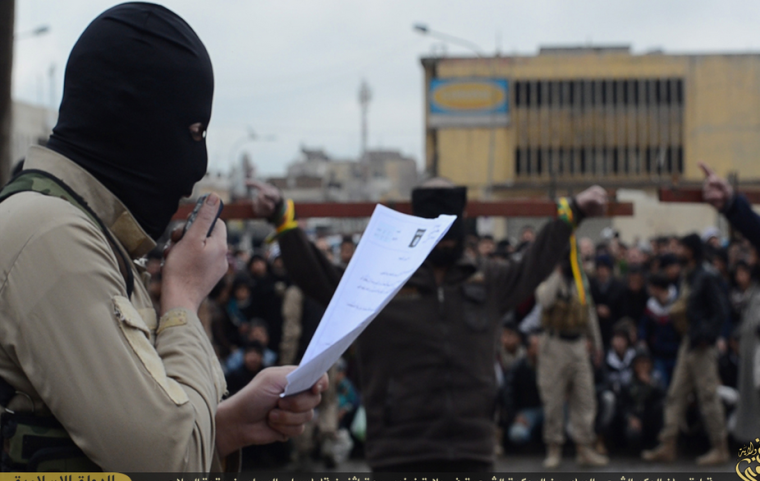 The Islamic State terrorist group executed three women and arrested 13 other females in the group's Iraqi stronghold of Mosul on Sunday, after the women refused to get married to ISIS militants.
A Kurdistan Democratic Party official from Mosul, Saed Mamuzini, informed the Kurdish news site BasNews.com on Monday that ISIS continues to kidnap and kill women within its strongholds who refuse to marry fighters.
"On sunday, IS (another name for ISIS) militants arrested 13 women in Mosul and later held them in unknown locations," Mamuzini explained. "The woman were kidnapped because they refused nikah (Muslim marriage) with the jihadists."
Mamuzini also disclosed that three other women were executed at the ISIS base of Ghazlan, in the southwest region of the city, because of their refusal of marriage.
The news of sunday's arrests and executions comes after seven women were executed at the Ghazlan base on Jan. 24 for also refusing to marry militants.
Mamuzini told BasNews in January that ISIS is demanding that women accept marriage to the fighters, or else they will suffer the consequences.
"Many women refuse to have sex with ISIS militants, in which cases they are arrested. The militants often kill them," Mamuzini said. "Today, seven women from Mosul were killed at the IS base of Ghazlan."
The report adds that to encourage women to marry militants, ISIS tells females that having marital sex with ISIS fighters is considered "jihad for women," or sexual jihad. A recent manifesto released by ISIS' all female police brigade states that girls as young as 9 years old are eligible to marry ISIS fighters.
As the killing of women who refuse marriage is becoming a systemic occurrence under ISIS' rule, Foundation for Defense of Democracies human rights analyst Dr. Emanuele Ottolenghi told The Christian Post that the militant group "pretends" that its actions are justified under Islamic laws.
"Even the most barbaric acts they have been engaged in, they always seek some sort of Islamic jurists endorsement to their behavior. Before they burned alive the Jordanian pilot, they went out to find some Islamic scholar that told them it was OK to do so," Ottolenghi explained.
"I am pretty sure that if that is what they are doing systematically, there must be somebody who has told them that its OK," Ottolenghi continued. "They are brutal enough to where it is in character with all the other actions they have taken. They will always try to pretend that whatever violence they engage in, they find an explanation in Islamic law."
The Islamic State's execution of women due to their refusal to marry jihadis is not limited to just the Mosul region.
In December, the Iraq's Human Rights Ministry announced the Islamic State executed over 150 women and girls in the Anbar province because they declined to marry jihadis or become sex slaves.
"At least 150 females, including pregnant women, were executed in Fallujah… after they refused to accept jihad marriage," a statement from the Human Rights Ministry reads. "Many families were also forced to migrate from the province's northern town of Al-Wafa after hundreds of residents received death threats."
The Iraqi Human Rights Ministry statement added that the execution of the 150 women was carried out by one ISIS fighter who goes by the name Abu Anas al-Libi. Libi is not to be confused with the alleged Al Qaeda operative who died in January at a hospital in the United States after being charged with involvement in bombings of U.S. embassies in Africa.