ISIS Executes Nearly 2,000 People in Syria in Six Months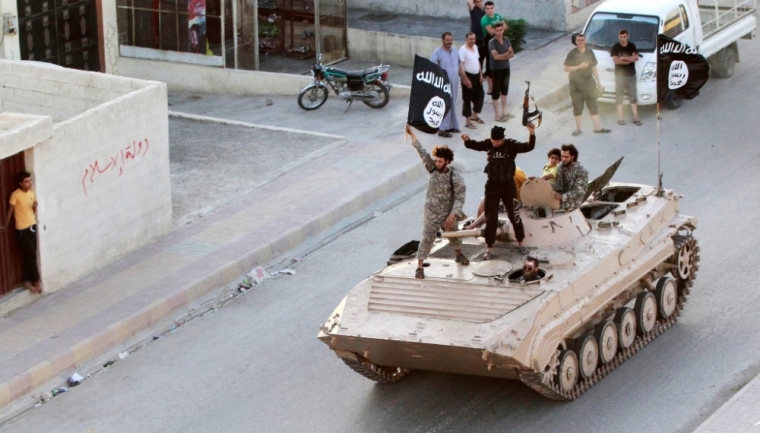 The Islamic State terror group executed 1,878 people, mostly civilians and including 120 of its own members, in Syria since it declared a "caliphate" in that country in June, according to a U.K.-based Syrian human-rights group.
The executions took place between June 28, the day ISIS declared "Caliphate" in Syria, and Dec. 27, the Syrian Observatory for Human Rights said Sunday.
Of the 1,878 people killed, 1,175 were civilians, which included four children and eight women, the group said. "They were executed by beheading, shooting or stoning" in the provinces of Deir Ezzor, al- Raqqa, al- Hasakah, Aleppo, Homs and Hama.
ISIS also murdered 120 of its own members for "exceeding the limits in religion," and most of them were executed after being arresting during their attempt to go back to their homes, the group noted.
About 930 members of the Shaitat tribe, which rose up against ISIS in the eastern province of Deir Ezzor a few months ago, were also executed, the group added.
The Observatory, which relies on a network of activist and medical sources on the ground in Syria, added that the actual number of executions could be much higher than the number documented by it, as hundreds remain missing and communication with about 1,000 men of a tribe had been lost.
A U.S.-led coalition has been launching airstrikes on ISIS positions in Iraq and Syria since August.
ISIS, an al-Qaeda offshoot which seeks to form an Islamic emirate in the Levant region through "jihad," has gained control over large territories in Iraq and Syria.
ISIS men have killed hundreds of civilians also in Iraq. Numerous members of the Christian and Yazidi minorities have also been killed, and tens of thousands of them had to flee their homes. About 5,000 Yazidi girls and women were recently taken captive by ISIS to be sold or given to fighters as slaves.
Earlier this month, Kurdish Peshmerga fighters announced they had taken the northern Iraqi town of Sinjar back from ISIS militants in a battle, months after tens of thousands of Yazidis had to flee their homes while others remained trapped after the town's capture by the terrorists.
The fighters "succeeded in taking complete control of it and nearby villages," the Kurdistan Region Security Council said in a tweet about Sinjar.
U.S. officials recently said that ISIS has been demoralized by losses it has suffered in Iraq and Syria due to ongoing American airstrikes.
"It [ISIS] was presenting itself as an unstoppable movement," The Guardian quoted an anonymous U.S. official as saying. "That kind of unstoppable momentum has been blunted, to say the least. We have killed over 1,000 of their fighters, particularly in Kobani [city in Syria], and that gets to Raqqa [also in Syria] because they wanted to take Kobani and had been making the biggest flag they had ever made and they were going to put it up there because to them this is a war of flags."