Over 1,000 ISIS Jihadists and 52 Civilians Killed by American Airstrikes in Syria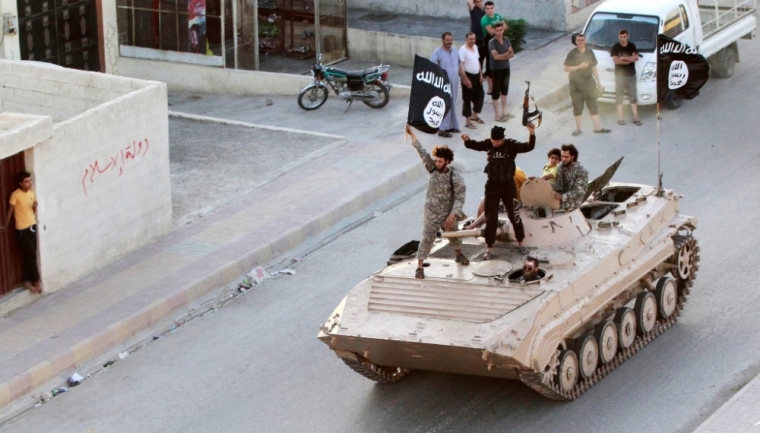 Over 1,000 ISIS fighters, as well as 52 civilians, have been killed by U.S.-led airstrikes in Syria since operations began in September, a watchdog group has announced.
The Syrian Observatory for Human Rights said that 1,171 people have been killed by airstrikes, a number which includes 1,046 ISIS fighters, 72 jihadists from the Jabhat al-Nusra group, and 52 civilians, including eight children and five women who were killed by strikes on oil fields and refineries.
The real death toll is likely to be much higher, the group said, noting that the war time situation across the region makes it difficult to get accurate numbers.
"We, in SOHR, believed that the real number of casualties in ISIS is more than our number, because there is absolute secrecy on casualties, and due to the difficulty of access to many areas and villages that have witnessed violent clashes and bombardment," a statement read.
The group also expressed its "strong condemnation" for the deaths of the civilians, and promised to work harder to help the Syrian people.
The airstrikes, which have also targeted ISIS locations in Iraq, have sought to slow down the advance of the terror group, which has captured a number of cities and towns since its rise in the summer. U.S. President Barack Obama and many of his western allies have decided against sending additional ground troops to the region, and are instead relying on local forces and the airstrikes.
Last week, the Pentagon revealed that three top ISIS officials had been killed in the past months, leading to the argument that the airstrikes operation is having a "significant impact."
"It is disruptive to their planning and command and control. These are high-value targets, senior leadership," said Gen. Martin Dempsey, chairman of the Joint Chiefs of Staff.
Pentagon Press Secretary Rear Adm. John Kirby added: "We believe that the loss of these key leaders degrades ISIL's ability to command and control current operations against Iraqi Security Forces, including Kurdish and other local forces in Iraq."
Syrian President Bashar Al Assad has questioned those assertions, however, and claimed that the U.S.-led offensive hasn't been successful so far.
"It isn't true that the strikes are helpful. They would, of course, have helped had they been serious and efficient. We are running the ground battles against Daesh (Arabic pronunciation of ISIS), and we have noticed no change, especially with Turkey providing direct support to these regions," Assad told French magazine Paris Match earlier in December.
The Syrian people are still suffering under a three-and-a-half year civil war between Assad and various Islamic rebel groups seeking to take him out of power. The war has been further complicated this past year with the emergence of ISIS, which is hostile both to Assad's regime and the other Islamic groups.
According to U.N. statistics, over 6.5 million Syrians have been internally displaced due to the war, while more than three million have had to flee to neighboring countries.