ISIS Holiday Horror, 'Christmas Blood' Attack Warnings Must Be Taken Seriously: Security Expert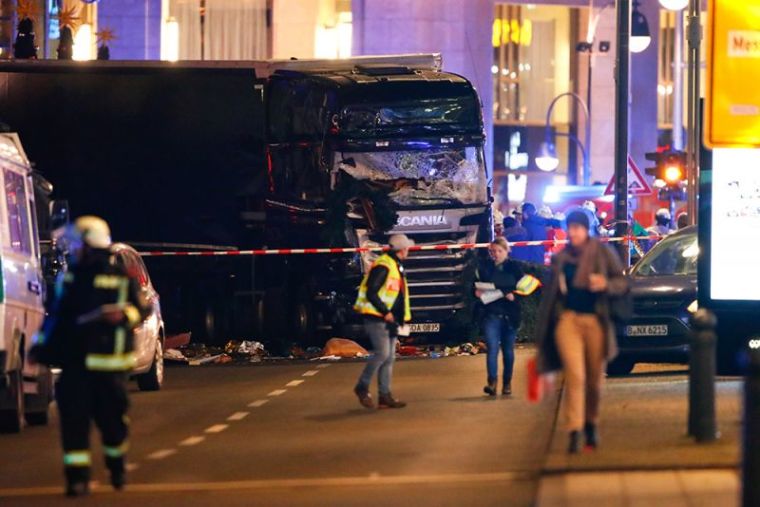 A security expert has warned that the Islamic State terror group's warnings of violence and bloodshed over the Christmas holiday season need to be taken seriously, given the lone wolf attacks that continue rattling the world.
"The recent spate of threats to attack during the upcoming holiday are significant and should be taken seriously by law enforcement agencies," said Jeffrey Treistman, an assistant professor of national security at the University of New Haven, according to The Hill. "It is essential that security experts remain vigilant during the upcoming Christmas holiday and closely scrutinize their list of radicalized individuals who are most likely to heed the Islamic State's call for violence."
Treistman, who previously worked for the U.S. Department of State as a policy advisor in Baghdad, Iraq, and was a consultant for the Department of Defense's African Command, pointed to the slaughter in Berlin on a Christmas market last year, when 12 people were killed by an IS-backed truck driver.
"Similar mistakes must not be repeated this year," he urged.
Though IS has lost much of its territory throughout Iraq and Syria following a series of major military defeats this year, the terror group continues claiming responsibility for lone wolf attacks around the world, including in America and Europe.
Earlier in November, the jihadists published a poster warning of "Christmas Blood" this season, seemingly targeting St. Peter's Basilica at the Vatican.
As Epoch Times reported, IS also made specific threats against Christmas markets in the U.K., Germany and France.
Posters circulated by the group feature images of jihadists holding bloody knives and eyeing up landmarks, such as the Eiffel Tower in Paris, above a caption reading "soon on your holidays."
Another image appears to show Santa Claus on his knees with his hands tied, with a jihadi dressed in black looming over him, which is reminiscent of many of the beheading videos IS has published. 
The U.S. Department of State has issued a travel warning for Americans visiting Europe this holiday season, with Berlin and other major cities looking to bolster their security around public events.
"Holidays are an especially attractive time for terrorists to strike. First off, the multitude of crowded markets and religious gatherings increases the likelihood that an attack will yield a high casualty rate. Christmas festivities often draw large crowds that constitute a soft civilian target," Treistman positioned.
"Islamist terrorists also seek to strike during the Christmas holiday because they recognize the emotional and symbolic impact that a terrorist attack would have on a public's psyche. Indeed, in the aftermath of the failed Christmas day airline bombing in 2009 the Yemen-based al Qaeda cleric, Anwar al-Awlaki, justified the attack on the American people by recognizing that Christmas is 'the holiest and most sacred days to you.'"
The security expert noted that IS enjoys the media attention around holiday terror attacks, and is especially looking to strengthen its image after a year of heavy losses.
Treistman offered that IS' reliance on lone-wolf operatives can be seen as a sign of weakening, as it signals the terrorists are unable to carry out large-scale attacks on their own.
"This is not to suggest, however, that ISIS does not constitute a viable threat. Indeed, law enforcement and counterterrorism agencies need to be on high alert this holiday season for a potential attack," he warned.
"Lone-wolf attacks can be notoriously difficult for intelligence agencies to anticipate since some radicalized individuals rarely have direct contact with a terrorist group's command structure."