Iraqi Archbishop Urges Trump Admin. to Redirect US Aid to 20,000 Persecuted Christian Families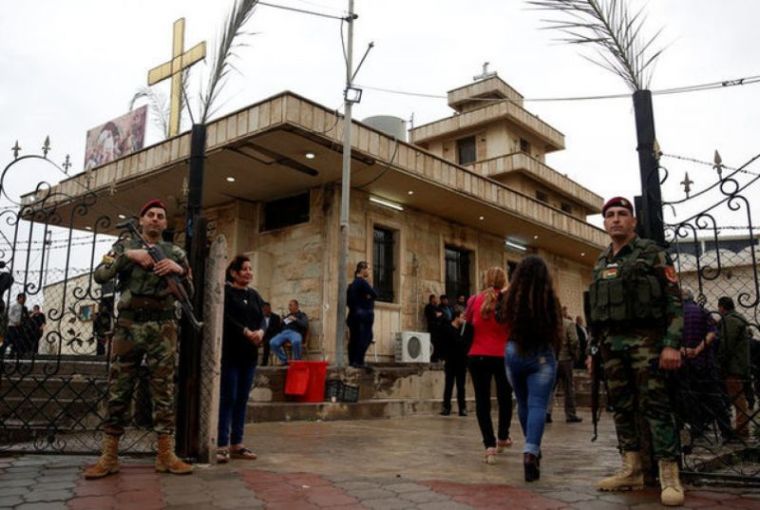 The Chaldean Archbishop of Erbil, Bashar Warda, is urging President Donald Trump to help 20,000 Iraqi Christian families that have been driven out of their homes following attacks and dangers from Islamic extremists.
Warda told AFP in an interview published on Tuesday that 20,000 Iraqi Christian families, or around 100,000 people, still need vital assistance following years of attacks by Islamic radicals and other conflicts that have driven them out of their homes.
"This is a just case," Warda said in his plea to the Trump administration.
"They are persecuted, they are marginalized and they are in need," he said of the Christians.
The Chaldean and Syriac people of the Nineveh Plains in Iraq are seeing an opportunity to rebuild their lives following significant territorial victories against the Islamic State terror group, but more aid is needed to see them return home.
Statistics have shown that as few as 200,000 Christians remain in Iraq, down from close to 1.5 million in 2003, before the fall of dictator Saddam Hussein.
Christians and other minorities, such as the Yazidis, have been slaughtered in IS' genocidal campaign, and have found themselves in the crosshairs of other geopolitical conflicts.
Warda called on the U.S. to step up its efforts in helping believers, noting that European nations, such as Hungary and Poland, have greatly contributed to the cause.
"You are not just helping them because they are Christians, but because they have been persecuted and left behind," the bishop said.
A number of Christian humanitarian organizations have pointed out that despite verbal promises, little international aid has reached the suffering Christians.
"We don't see anything. It's not happening," William Hollander, who partners with persecution watchdog group Open Doors, told The Christian Post in an interview in October.
"The big frustration for the Christians and everybody at the moment is that [they] are being betrayed by the political powers," and again are in a situation where they have to run to refugee camps, he added.
Trump's administration has made attempts to step up its aid efforts, and last month The Christian Post reported that Vice President Mike Pence announced that the State Department has been ordered to send U.S. aid directly to faith-based organizations actively supporting Christians and other religious minorities on the ground.
Although the U.S. has already given more than $1 billion in humanitarian aid and hundreds of millions in reconstruction aid, much of that has been funneled through the United Nations.
Warda revealed that there has been some good news, with close to 4,000 families returning home to Qaraqosh, Iraq's largest mainly-Christian community, and beginning work to rebuild the town.
He told AFP that many smaller villages on the frontline between Iraqi government forces and Kurdish militia are at risk, however.
"It's a political issue, and we hope that it will be solved via dialogue," Wards said about the Iraqi-Kurdish conflict.
"Everyone knows violence is not the way to settle these issues.
"In fact any military act in these areas would damage the whole reputation of the area and this would mean that the Christians would leave," he added.
Warda told CP in October 2016 that Christian hopes rose in Iraq following increased efforts to liberate captured territories from IS.
He revealed at the time that his diocese is mainly receiving aid from churches, bishop conferences and religious organizations like Aid to the Church in Need and Knights of Columbus.
"Those are the ones who are helping Christians around the world. Churches are the only ones who are helping us," he said back then. "We haven't received any funds by the government. They don't care because of the corruption, because they are busy with so many other issues."