ISIS Kidnaps 120 Children From Schools in Mosul Days Before 1-Year Anniversary of Boko Haram's Abduction of 276 Nigerian Schoolgirls
Children Expected to Be Shipped to Group's 'Cubs of the Caliphate' Terror Camps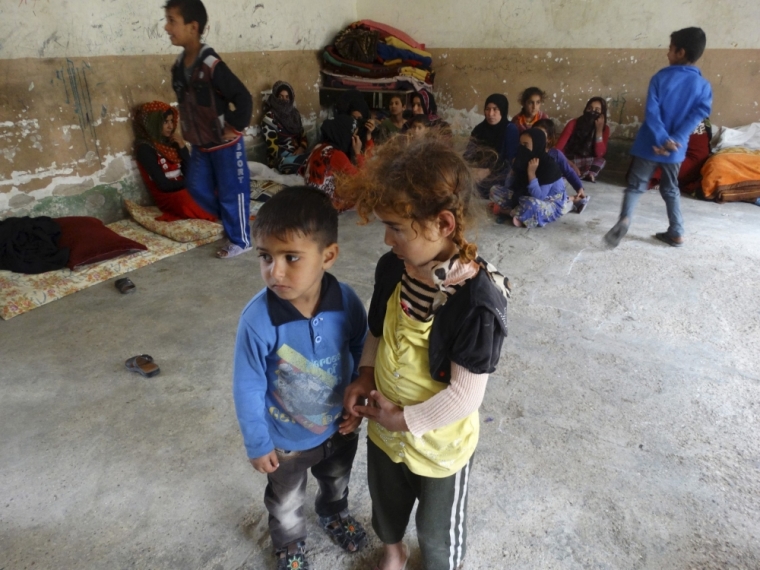 Islamic State militants in the group's Iraqi stronghold of Mosul abducted 120 schoolchildren from their classrooms on Sunday, as the group raided multiple schools in the town's various neighborhoods looking for children to ship to its "Cubs of the Caliphate" training camps.
Just two days before the one-year anniversary of Boko Haram's kidnapping of 276 schoolgirls from the town of Chibok, Nigeria, the militant group that Boko Haram pledged its allegiance to, ISIS, stormed into schools in the southern and western neighborhoods of Mosul and kidnapped students, whose ages ranged from 12 to 15 years old.
"The ISIS organization militants abducted 120 children aged between 12 to 15 years from their schools in Qayyarah, Shoura, Badush and Baaj district south and west of the city of Mosul," an unnamed Iraqi source was quoted as saying by IraqiNews.com.
According to sources who spokes with The Times of Israel, the children were loaded into military trucks and were likely taken to ISIS training camps.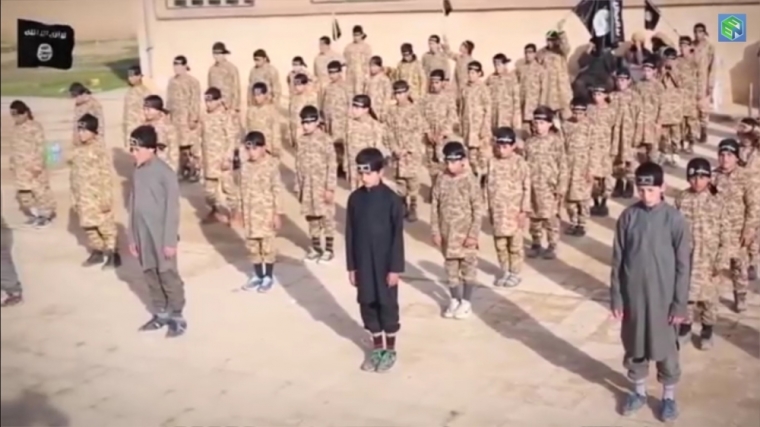 Although it still remains uncertain as to where the children were taken, the Times reported that a number of local reports have suggested that the children were transported to ISIS terror training camps where they'll be trained to serve in the group's caliphate.
The report added that the children of wealthy families are expected to be ransomed back to their parents for a considerable price, as ransoms are one of the ways in which ISIS acquires its revenue.
As previously reported by The Christian Post, once children are sent to ISIS training camps, they are subjected to intense radical Islamic indoctrination.
Human rights advocates in the West have labeled ISIS' religious indoctrination in the "Cubs of the Caliphate" programs as an equivalent to "brainwashing" them into being ready to join the jihad, kill non-believers and commit suicide attacks in the name of Islam.
The training camps also feature extreme combat, military and martial arts, where some children are shot at as part of their training.
Children have seemingly been the focal point of ISIS' local recruitment. The Syrian Observatory for Human Rights released a report stating that the Islamic State recruited at least 400 children and teenagers to join the group's terror camps from January through March 23.
"They use children because it is easy to brainwash them," Rami Abdulrahman, head of the British-based SOHR told Reuters. "They can build these children into what they want, they stop them from going to school and send them to IS schools instead."
Along with abducting children from their classrooms, ISIS has been known to close down or install new religious curriculums in schools within its strongholds in Iraq and Syria.
As April 14 marks the one-year anniversary of the kidnapping of 276 schoolgirls by Nigerian ISIS affiliate, Boko Haram, 219 of the girls still remain missing. Activists believe that the girls are possibly being used as either jihadi brides or sex slaves. Additionally, at least one Chibok girl, who was able to escape from the militants, returned four months pregnant.
In late March, Boko Haram conducted another large-scale kidnapping, allegedly abducting at least 500 more women and children from the of town Damasak in northeastern Nigeria, after having been forced to retreat from the town in the days prior.