ISIS Now an Army of 10,000 Militants Making $1M Daily Selling Oil and Hostages; Network Worth More Than $2B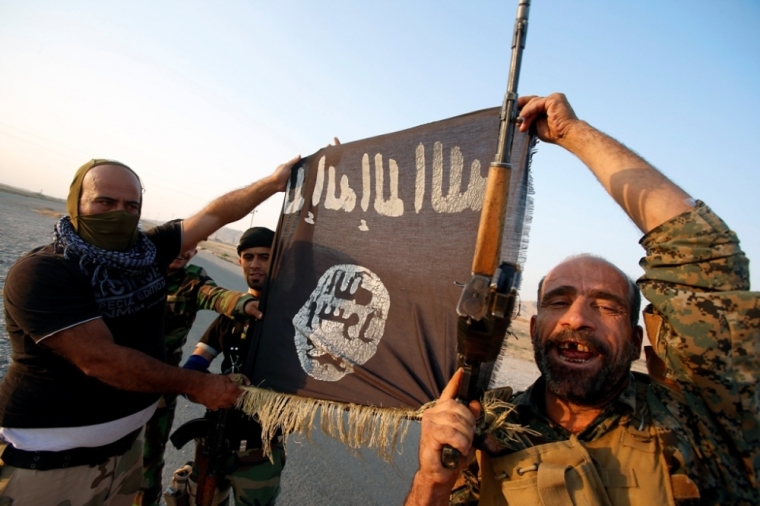 Extremist Muslim terrorist group ISIS is reportedly an army of some 10,000 militants worth more than $2 billion generated primarily through a multimillion dollar-a-day operation selling oil, hostages and other spoils from the organization's criminal activities.
The Guardian has reported that just days before ISIS took over Mosul, Iraqi forces, according to a senior intelligence officials, uncovered a trove of information on the group's structure, fighters, finances, government informants and other information on 160 flash drives.
"We were all amazed and so were the Americans," the senior intelligence official told The Guardian. "None of us had known most of this information."
"By the end of the week, we soon realized that we had to do some accounting for them," said the official. "Before Mosul, their total cash and assets were $875 million. Afterwards, with the money they robbed from banks and the value of the military supplies they looted, they could add another $1.5 billion to that."
In a recent assessment of the Islamist group, Matthew Olsen, director of the national counter-terrorism center in the U.S., said ISIS is making $1 million a day selling oil and hostages, controls an area the size of Britain and has an army of 10,000 fighter under its command, according to The Telegraph. He, however, noted that the terrorist organization is "not invincible."
"IS views itself as the new leader of the global Jihadist movement," said Olsen. It is "an extremely dangerous organization operating in a chaotic part of the world."
He said that, as far as threats to America went, there is "no credible information" that the group is planning an attack. However, it "has the potential to use its safe havens to plan and coordinate attacks in Europe and in the United States."
He pointed to three factors that have resulted in the group's rapid rise which The Telegraph notes: the weakness of the Iraqi and Syrian governments; ISIS' "complex and adaptive" battlefield strategy; and its ambition to be a world leader in jihad.
"IS threatens to outpace al-Qaeda as the dominant voice of influence in the global extremist movement," said Olsen.
The group, however, is not too big to defeat.
"As formidable as IS is as a group, it is not invincible," said Olsen. "With a broad coalition of international partners, we have the tools to defeat IS based on a determined and comprehensive all-of-government approach."