ISIS Releases Execution Video of 1,700 Iraqi Recruits Found in Mass Graves in Tikrit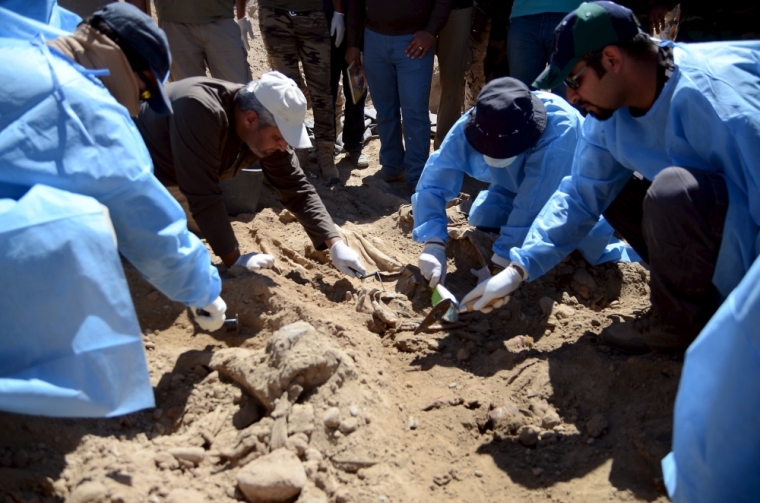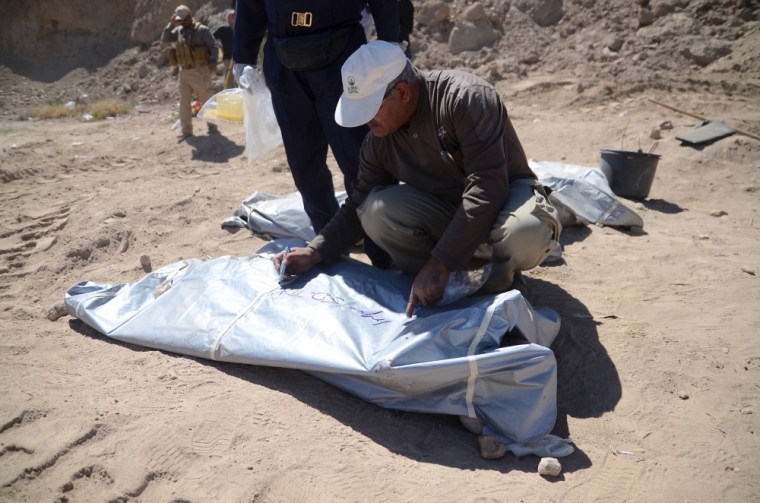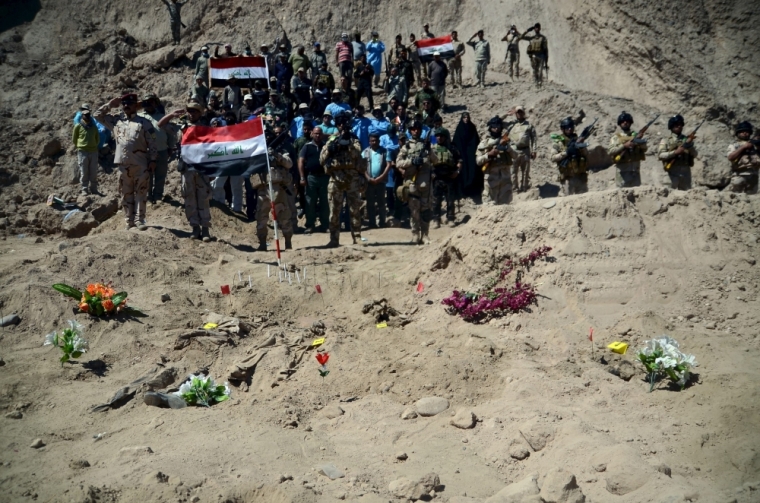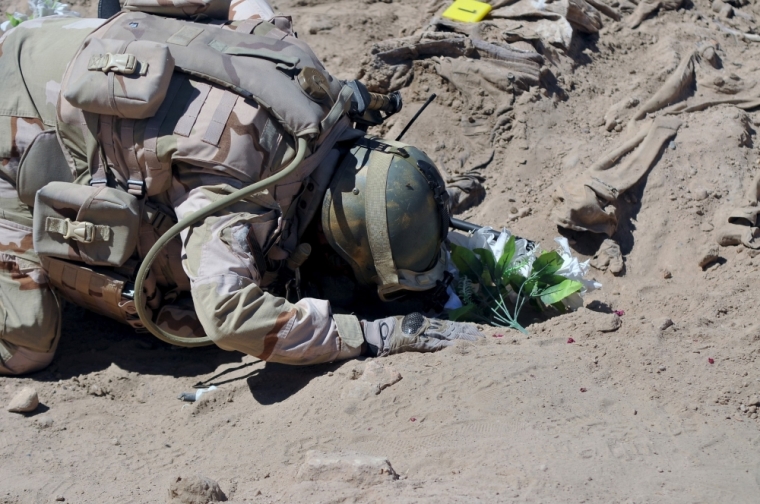 View Photos
In what is being described as one of ISIS' most brutal videos, hundreds of young Iraqi military cadets in Tikrit were machine gunned to death while lying face-down in mass graves.
The recently released 22-minute footage from June 2014 shows hundreds of executions in the Iraqi city north of Baghdad. Sunday, The Daily Mail published photos and a portion of the video online. Many of the victims in the full video can be shown pleading for their lives before being executed. Some experts estimate the death toll to be as high as 1,700.
Further details of the massacre were reported by The Christian Poston Sunday. The mass graves of around 1,700 soldiers were uncovered by forensic teams in Tikrit, Iraq, back in April after the city was liberated from ISIS. A government spokesman said that the soldiers were killed sometime in 2014.
When ISIS descended into Tikrit, they were reported to have immediately rounded up fleeing recruits at Camp Spriecher to be massacred. Camp Spriecher is a former U.S. military base just north of the town of Tikrit.
Other soldiers in the video were paraded while some were shot individually and their bodies dumped into the Tigris River. The new footage from the 2014 Camp Speicher massacre was initially observed primarily via satellite imagery and confirmed by survivor witness testimony.
The Daily Mail reported that an unidentified ISIS leader in uniform declared in the newly released footage:
"This is a message I address to the whole world and especially to the Rafidha dogs, I tell them we are coming," he said, using the pejorative term that ISIS employs for Shiite Muslims.
Human Rights Watch spoke to one surviving witness from the brutal attack who declared, "I saw them with my own eyes. It was late afternoon. It was a long line."
"I saw about 10 armed gunmen with their guns pointed at a line of men," he added, "walking them to military trucks. Some of the gunmen had masks and others showed their faces."
Survivor Ali Hussein Kadhim told his story to The New York Times in 2014 where he survived the incident by pretending to be shot. Kadhim described how blood splattered on his face and a bullet whizzed by his head as men around him were executed. "I just pretended to be shot," he declared. Kadhim called the incident, "Three days of hell."
Part of ISIS' tactics include using mass executions to terrorize the local populace as well as making propaganda videos from them to recruit more fighters, including some from the Western world.
Tikrit was liberated from ISIS control by the Iraqi government on March 31. Bodies that were discovered after the liberation were decomposed and some have never been recovered of those who were burned, dumped in the river, and buried in the mass graves.
As reported Sunday by CP, the satellite photos helped build a case to prosecute two dozen ISIS militants implicated in the massacre, while hundreds are still believed to be at large.
Those apprehended were sentenced to death by an Iraqi court. Iraq's President Fuad Masum said that revenge is not the answer to the killings, but vowed that the government would seek justice for the families of the victims.
Human rights experts were also able to identify raised earth, pointing to evidence of mass graves and earth moving equipment. Bulldozers were apparently used to cover the mass graves.
While ISIS aggressively pursues its online propaganda strategy to gain new recruits and intimidate its opponents, the Iraqi government has claimed that the massacre at Camp Speicher has helped recruit new volunteers in its fight against ISIS.