ISIS Releases Orlando Massacre Video Calling Omar Mateen Its 'Lion' Who Avenged Muslim Deaths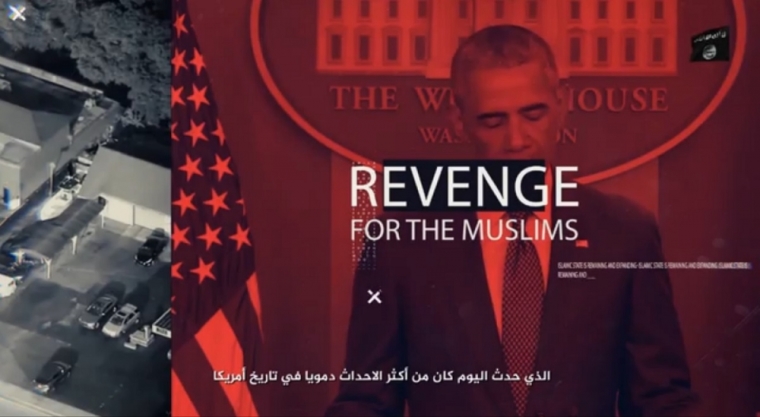 The Islamic State terror group has released an official video praising the deadliest shooting in U.S. history on Sunday, where 49 people were shot down at a gay nightclub in Orlando, Florida, which it said was "revenge" for Muslims.
"Omar Mateen one of Islamic State's lions, set out to restore the glory of the Ummah and avenge the death of Muslims. He shook the head of kufr (unbeliever) America, terrorized it and shed its blood," the video states.
"Allah enabled him to inflict heavy casualties amongst the filthy Crusaders," it adds. "He killed and injured over a hundred of them. This is the biggest raid to be carried in America after the raid of Manhattan 16 years ago. All praise to Allah."
Investigators are working on establishing a motive for Mateen's actions amid several different reports that say he pledged allegiance to IS (also known as ISIS and ISIL) before the attack, and other accounts, including one from his ex-wife, which claim he had homosexual tendencies himself.
Witnesses have also said that Mateen visited the gay club Pulse on several occasions before the attack, and used a gay dating app.
The IS propaganda video states that the massacre, where another 52 people were injured, serves as revenge against America and its actions. The U.S., along with a broad team of international allies, have been carrying out air strikes against terror targets in Syria, and have been supporting operations against IS in Iraq.
The terror group continues to hold vast territory in both countries despite reports of heavy losses this year.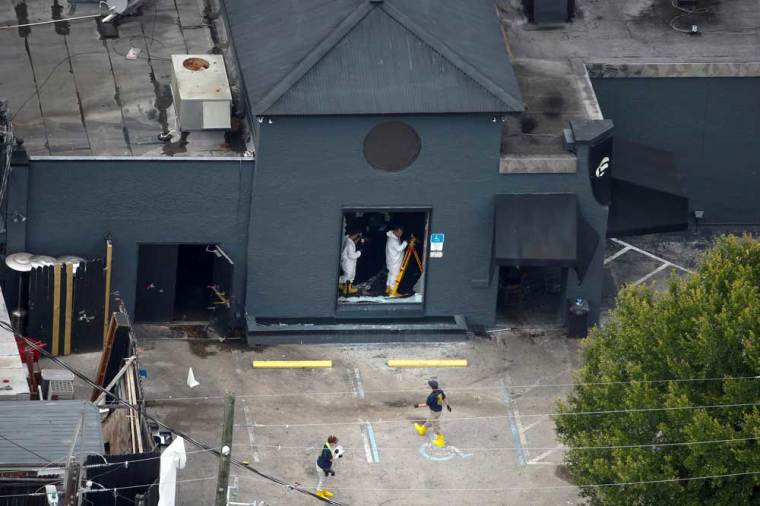 CBS News reported that Mateen posted on Facebook right before he carried out the nightclub shooting, and said that he was looking to carry out revenge for the air strikes.
"You kill innocent women and children by doing us airstrikes.i.now taste the Islamic state vengeance [sic]," Mateen allegedly wrote.
"In the next few days you will see attacks from the Islamic State [ISIS] in the usa," he added.
Government and congressional sources briefed on the FBI investigation of the case have meanwhile said that Mateen watched IS beheading videos, Yahoo News reported.
"Sources familiar with a classified briefing that Comey and National Counterterrorism Center Director Nicholas Rasmussen gave to House members this week said Mateen had also told his co-workers that he wanted to become a 'martyr' in an operation," the report stated.
"If the FBI 'raided his house and killed his wife and child, that would free him to martyr himself in an operation,' Mateen had told co-workers, according to two sources who attended the briefing."
President Barack Obama has meanwhile continued to refuse to use the phrase "radical Islam" to describe such attacks, and argued that there is "no magic" in saying it.
"Someone seriously thinks that we don't know who we are fighting? If there is anyone out there who thinks we are confused about who our enemies are – that would come as a surprise to the thousands of terrorists who we have taken off the battlefield," Obama said.