Strange Sounds Heard in Final Moments of Russian Plane Crash ISIS Claims It Shot Down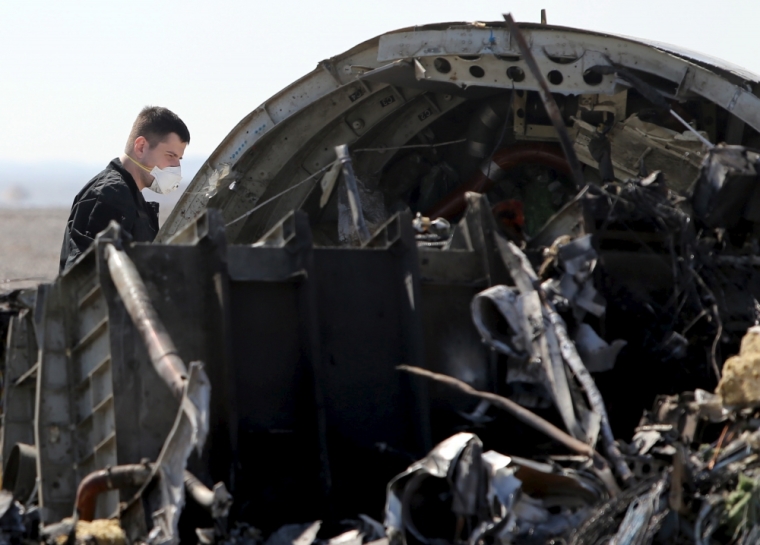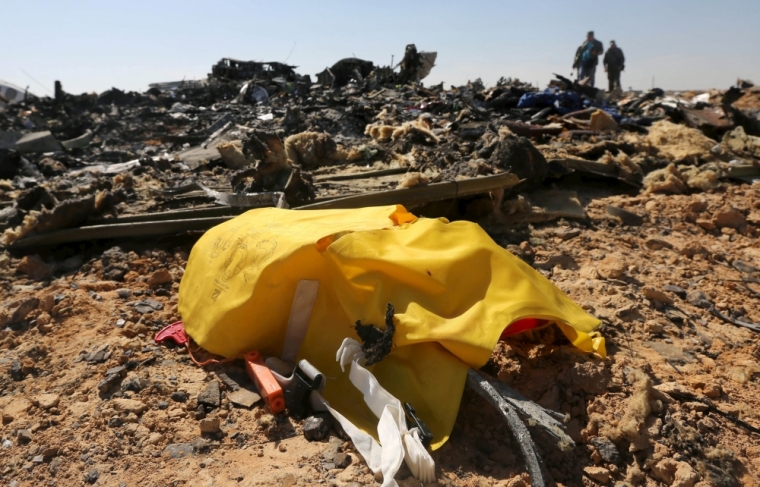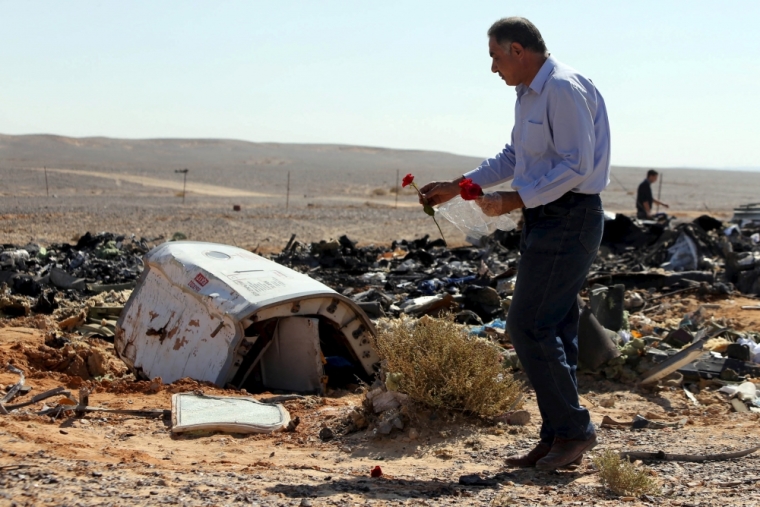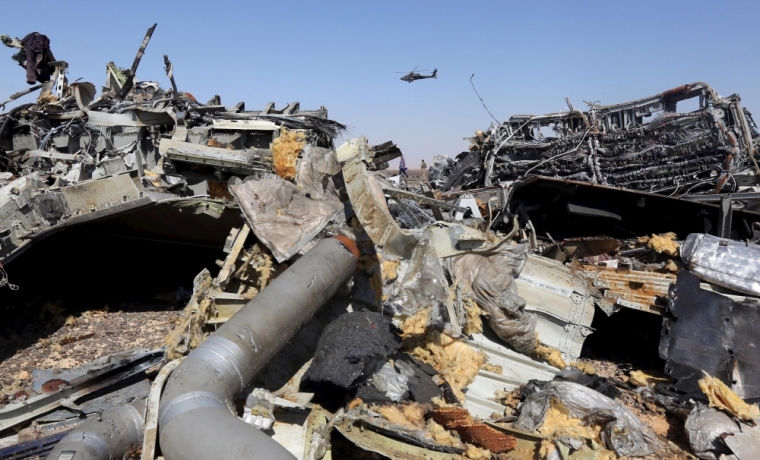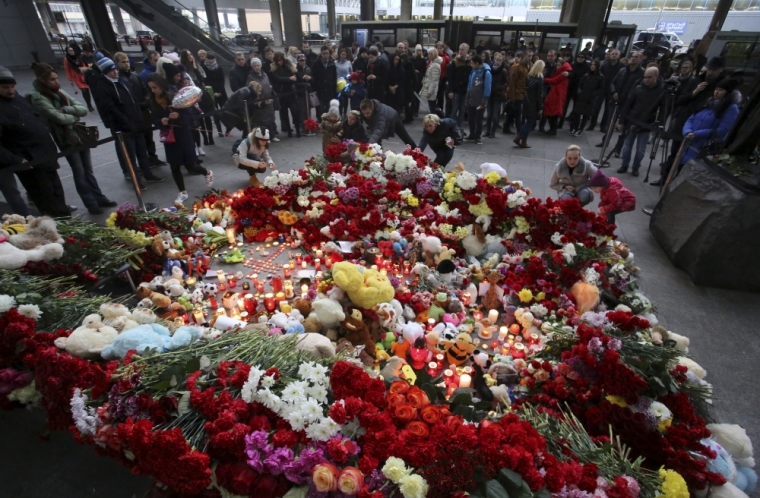 View Photos
Egyptian President Abdul Fattah al-Sisi has said the Islamic State terror group's claims that it shot down the Russian Airbus 321 on Saturday, killing all 224 people on board, are nothing but "propaganda."
Investigators have meanwhile began to collect evidence from the recovered black box recorders from the site of the crash, and determined that there were "uncharacteristic sounds" in the final moments before the plane went down.
Kogalymavia/Metrojet Flight 9268, headed for St. Petersburg, broke-up mid-air over the Sinai peninsula on Saturday, leading to the deaths of all passengers and crew, including 25 children.
IS, which has conquered territory across Syria and Iraq and has been targeted by both Russian and U.S. airstrikes, took responsibility for the crash on Saturday.
"The fighters of the Islamic State were able to down a Russian plane over Sinai province that was carrying over 220 Russian crusaders," the militants said on Twitter. "They were all killed, thanks be to God."
Sisi dismissed the claim during an interview with BBC News on Tuesday, but said it is too early to say what precisely caused the crash.
"All those interested in the matter are welcome to participate in the investigation," he added.
"When there is propaganda that it crashed because of ISIS, this is one way to damage the stability and security of Egypt and the image of Egypt. Believe me, the situation in Sinai, especially in this limited area, is under our full control."
Russian news agency Interfax has reportedly obtained a transcript of cockpit recordings on the plane before the crash, and noted there were "sounds uncharacteristic of routine flight," but did not detail precisely what those sounds were.
The crew apparently exchanged routine communications with air traffic controllers 4 minutes before the plane vanished from radar screens, and there was no mention of anything unusual.
What is more, the crew failed to send out a distress signal.
"Judging by the recording, a situation on board developed suddenly and unexpectedly for the crew, and as a result the pilots did not manage to send a distress signal," a source told the agency.
Another Russian news agency, Tass, cited a source that claims "elements that were not part of the plane" were found at the crash site.
It is not yet clear if those elements were part of a bomb or missile that could have brought down the flight, or whether it could be something else.
At least 10 bodies from the crash have been identified so far, while the Russian emergency situations ministry has brought back to St. Petersburg close to 140 other bodies yet to be identified.
James Clapper, the U.S. director of national intelligence, said there was no "direct evidence of any terrorist involvement yet," but added that he is not ruling out the possibility.