Woman Blows Herself Up in French Police Raid for Terror Mastermind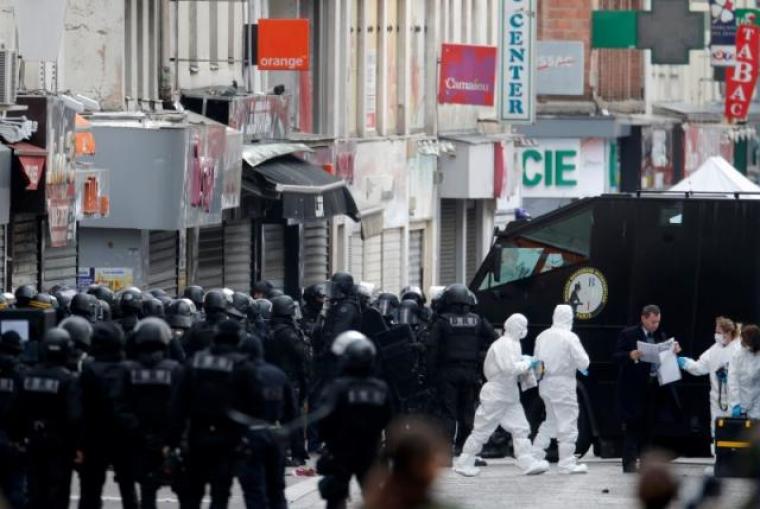 A woman wearing a suicide vest blew herself up during an anti-terror raid in Paris on Wednesday morning, with reports stating that at least two people are dead and seven arrested.
Government spokesman Stephane Le Foll said that the operation targeted Islamic State militant Abdelhamid Abaaoud, the suspected mastermind behind the terror attacks in Paris on Friday, which killed 129 people.
The woman who blew herself up at the Saint-Denisis apartment was one of two people killed in the raid, Fox News reported, though the fate of Abaaoud, 27, was not immediately clear.
French investigators believe that Abaaoud, a Belgian national, was one of the leading operators behind Friday's attack, which IS has claimed responsibility for.
"He appears to be the brains behind several planned attacks in Europe," a source close to the French investigation previously told Reuters.
Paris Prosecutor Francois Molins and French Interior Minister Bernard Cazenueve shared with journalists that tapped telephone conversations, surveillance and witness accounts had led officials to believe that Abaaoud was hiding out at the apartment.
Molins warned, however, that there is still no clarity whether Abaaoud was in the apartment during the raid.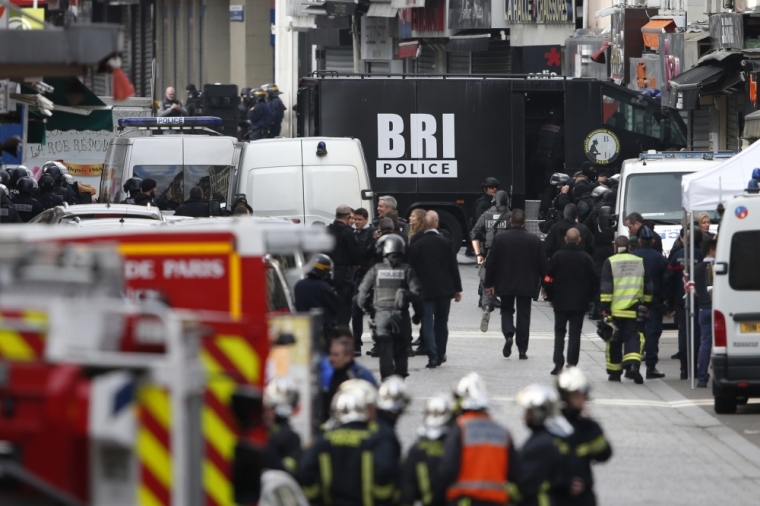 The alleged mastermind has been on anti-terror lists for a long time, and was believed to be in Syria after a January police raid in Belgium. He had bragged, however, of his ability to move between Europe and Syria with ease.
CNN reported that gunfire and explosions shook the Paris suburb as police carried out the raid in the early morning hours, with the situation developing quickly over many hours.
At least three terror suspects were removed from the apartment during the raid, while seven people were arrested.
A senior police official told The Associated Press that scores of police stormed the apartment building, but were met with unexpectedly violent resistance, which left five officers slightly wounded, and one police dog dead.
"We could see the bullets," a woman by the name of Sabrine told CNN affiliate France 2. "We could feel the building shaking."
"When you think of Saint-Denis, you don't think of terrorists," added 29-year-old Saadana Aymen. "I'm shocked! Why would the terrorists pick this neighborhood?"
Mohamed Abdeslam, the older brother of 26-year-old Frenchman Salah Abdeslam, another one of the main suspects in the Paris attacks that is currently on the run, told CNN that he would advise his brother to surrender.
"My brother who participated in this terrorist act must have been psychologically ready to commit such an act. These are not regular people," he said. "You cannot have the slightest doubt that they have been prepared, that they must not leave any trace which would cause suspicion that they might do such things. And even if you saw them every day, their behavior was quite normal."