ISIS Training Over 1,400 Yazidi Kids to Be Jihadis and Suicide Bombers
ISIS Training Over 1,400 Yazidi Kids to Be Jihadis and Suicide Bombers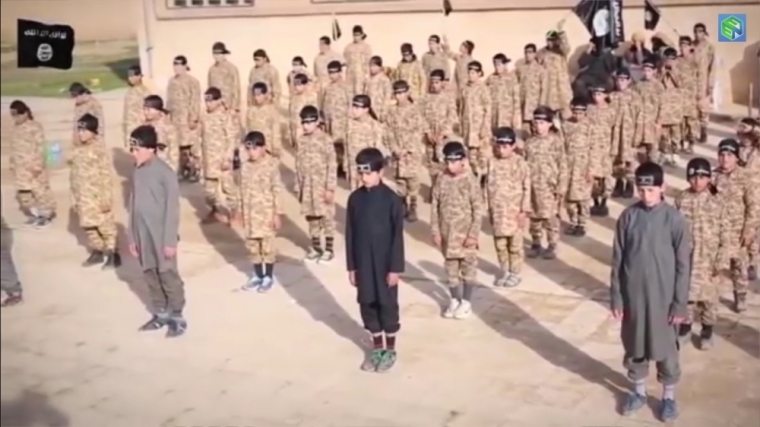 New estimates suggest that over 1,400 yazidi children are being held by the Islamic State and are being trained to be jihadi fighters or trained to carry out suicide attacks.
The Directorate of Yezidi Abductees Affairs in Duhok, a city in northern Iraq, announced on Wednesday that there are believed to be 3,770 yazidis still held captive by IS (also known as ISIS or ISIL), regional news outlets are reporting.
Hussein Kuru, who heads abductees affairs office and traces abducted Yazidis in the Duhok province, said at a press conference that as many as 2,640 abducted yazidis of both sexes have been freed from IS by the Kurdish Regional Government and its peshmerga forces.
But among those 3,770 believed to still be held by IS, Kuru said that 1,400 are minors who are being brainwashed by the barbaric extremist group to carry out suicide attacks or join its military ranks.
"IS militants are reportedly training 1,400 Yazidi children to carry out military activities and suicide attacks," Kuru said.
As IS reportedly mass killed many Yazidi men and boys it came across upon taking over of their lands in the summer of 2014, Kuru explained that as many as 33 mass graves have been discovered near Sinjar and other areas that have been liberated from IS and as many as 400,000 Iraqi yazidis have been displaced from their homes and villages in the last two years.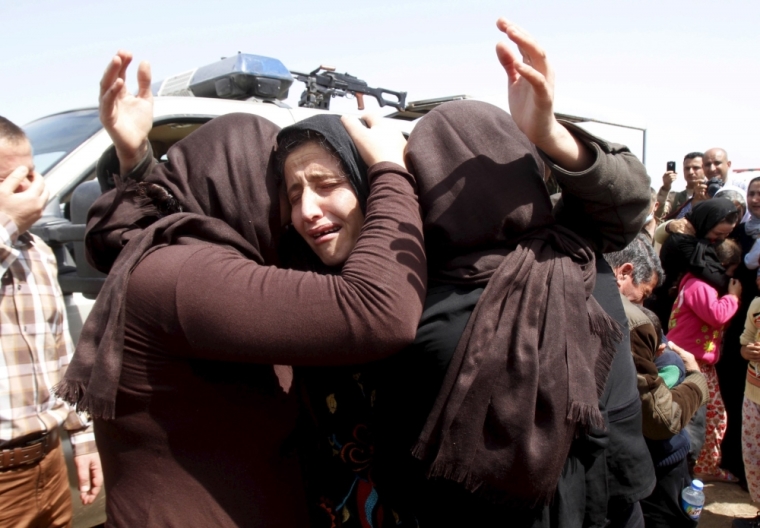 As for the Yazidi women and girls who were captured by the terrorist group, many of them have been sold as sex slaves and have been passed around to jihadi after jihadi to abuse and rape.
One Yazidi sex slave said that she was bought and sold by eight different IS fighters before she was able to escape.
Activists believe there could be as many as 3,000 sex slaves under IS control, many of whom are beaten, tortured and underfed.
While some yazidi sex slaves have been lucky enough to escape the wrath of ISIS and live to tell their stories, there have been a number of stories about women being killed by IS or even women killing themselves to escape from their life in sexual slavery.
As an example of how the terrorist group treats religious minority women who refuse to be sex slaves, IS burned 19 Yazidi girls alive inside of iron cages in June because of their refusal to have sex with ISIS jihadis.
Also In June, a Kurdish government official in Iraq stated that there was evidence that IS killed over 250 girls who refused to be sex slaves and take part in IS' "sexual jihad."
Although IS is known to buy, sell and trade sex slaves at sex slave markets inside IS territory, it has been reported that IS militants are also using encrypted mobile apps like WhatsApp and Telegram to list their sex slaves for sale.