ISIS Executes 250 Girls for Refusing to Join 'Sexual Jihad'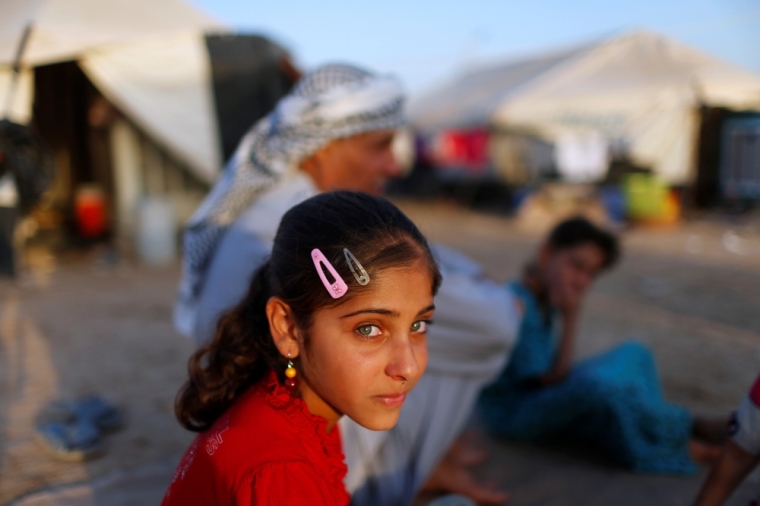 The Islamic State terrorist organization has executed as many as 250 women and some of their families in Mosul for refusing to become sex slaves, a Kurdish official has said.
In an interview with the Iranian-based AhlulBayt news agency, Said Mamuzini, a Kurdistan Democratic Party official from Mosul, explained that IS (also known as ISIS or ISIL) has enforced severe consequences on women who refuse to participate in "sexual jihad."
Since conquering Iraq's second-largest city in June 2014, the militant group has forced hundreds, if not thousands, of religious minority women to sexually submit to the group's jihadis by way of forced, temporary marriages.
As IS considers the so-called marriages and raping of sex slaves to be vital in its "sexual jihad" or "jihad al-nikah," the group has not shied away from executing women who refuse to submit to IS terrorists.
According to Mamuzini, the group has killed at least 250 women for refusing to be sex slaves since it has taken control of the town. He adds that IS has also killed some of the women's family members because of their refusal to have sex with jihadis.
"At least 250 girls have so far been executed by IS for refusing to accept the practice of sexual jihad, and sometimes the families of the girls were also executed for rejecting to submit to IS's request," Mamuzini was quoted as saying.
Although IS wants to force innocent women to participate in temporary marriages, Ghayas Surchi, an official from the Patriotic Union of Kurdistan in Mosul, told AhlulBayt that the women have no choice over who they marry.
Religious minority women under IS control are often repeatedly sold from jihadi to jihadi. Once militants get tired of raping and abusing one particular girl, they usually sell them off to one of their militant buddies so they can rape and abuse them at their own pleasure.
One Yazidi girl who was kidnapped by IS when the militant group captured her home in Northern Iraq in August 2014, told the Daily Mail that she was bought and sold by eight different IS fighters before escaping to freedom.
The girl, known by the pseudonym Khalida, added that she was raped at least three times a day for over 16 months and even tried multiple times to kill herself to escape the abuse.
During the interview, the girl detailed how she and many other religious minority girls were put on display in IS' sex slave market in Raqqa.
'We were put on display. Men came in and looked at us like objects. It was like a car showroom," the girl said. "Women were bought for cash — as little as $20, or exchanged for things like mobile phones, or given away as gifts."
As Khalida was raped by many different IS fighters, she said she was forced to take contraceptives and abortion-inducing drugs.
Doctor Jan Ilhan Kizilhan, who heads an initiative that has helped bring over 1,100 women and girls victimized by the militant group to Germany, told AFP of one 8-year-old girl who was also bought, sold and raped by eight different militants in a span of 10 months. She also told of one sex slave who set herself on fire to prevent militants from raping her.
"This is one of the cases I always have in my mind," Kizilhan said.