ISIS Militants Use Explosive Necklace to Blow Head Off Alleged Spy
ISIS Militants Use Explosive Necklace to Blow Head Off Alleged Spy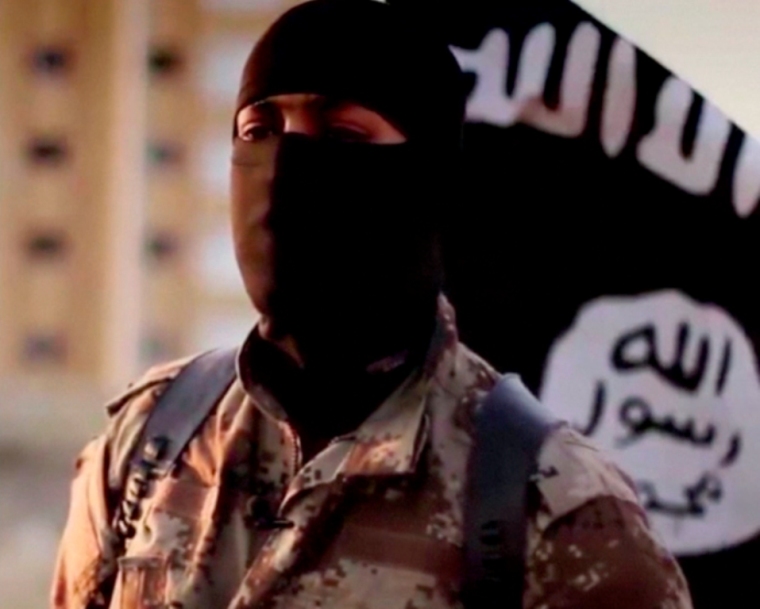 Islamic State radicals have released a new propaganda video that shows the graphic execution of a man believed to be an Iraqi spy, this time by forcing the man to wear an explosive necklace.
The Mirror explained that in the footage, a man in an orange jumpsuit is seen kneeling on the ground wearing a wire and bomb around his neck, moments before the explosives go off, killing him in extremely graphic scenes.
Like other IS propaganda videos, the main purpose behind the footage appears to be to show the enemies of the terror group how far the radicals are willing to go for their cause.
'Where to Flee,' as the video is called, also shows other killings, including two police officers being shot, and a second alleged spy being beheaded, in order to warn potential deserters.
It is not the first time the militants have used this method of execution, as a series of videos released in December 2015 showed at least four prisoners being forced to wear mortar shells around their necks, which then exploded, killing them on the spot.
"In one video, four men in orange jumpsuits stand with mortar shells tied around their necks like lanyards," the MailOnline described the footage in one article.
"A deafening blast then sends huge amounts of soil and rock into the air. As the dust settles, the men's destroyed, charred bodies can be made seen."
IS has been carrying out horrific executions and mass beheadings throughout the past two years in the territory it has captured in Iraq and Syria, and continues to hold significant stretches of land despite assurances by President Barack Obama that the U.S. is winning the war.
In a speech last week Obama insisted that IS' core in Iraq and Syria "continues to shrink."
"Once again, they have failed," the president said about terror attacks aimed at weakening America's resolve.
"Their barbarism only stiffens our unity and determination to wipe this vile terrorist organization off the face of the Earth."
Only a few days later, however, the terror group released new execution footage, where radicals shoot to death a civilian crawling on the ground begging for his life.
The video, believed to have been filmed somewhere in the Anbar Province in Iraq, also depicts several other scenes of executions, including IS fighters beheading and shooting victims wearing orange jumpsuits.