Israel Houghton Repents, Gets Transparent About Divorce and Sins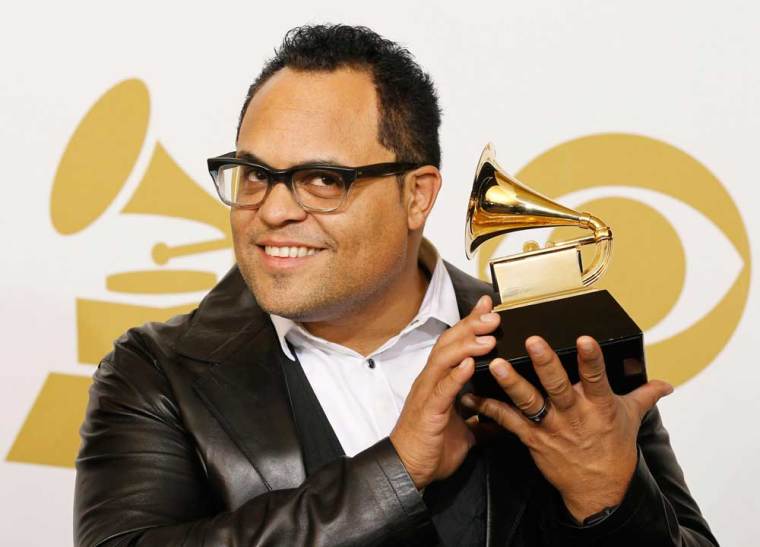 In a transparent open letter that announces his official divorce after 20 years of marriage, Israel Houghton is repenting for his sins.
In a Facebook post shared with over 700,000 fans Monday, the worship leader at Pastor Joel Osteen's Lakewood Church in Houston, Texas, let fans know that he was officially divorced.
"It is with a collective heavy heart that we announce that after over 20 years of marriage and a long separation, Meleasa and I are officially divorced. Several years ago I failed and sinned in my marriage," he revealed. "Though this is new to many, it is not new to us as we have been working through this for over 5 years. Although we tried, the challenges in our relationship have proven too much to overcome."
The 44-year-old singer-songwriter called for privacy so that his children could overcome the matter.
"We have always handled our family and ministry with grace and generosity toward others, discretion, and privacy. So, for the sake of our amazing kids, we are also handling this privately with pastoral oversight and assistance," he wrote. "We choose to remain friendly and kind to each other going forward. I am in the process of restoration and I have repented for my actions."
Houghton continued to express his sorrow for his actions, and apologized to his ministry for his personal failure.
"Although I am sincerely sorry, and forgiven, I soberly realize that I will live with the consequences of my failings for the rest of my life. As this has become a public matter I want to apologize to the many who have supported my ministry through the years," he wrote. "I'm sorry for the many who will be hurt to learn of my personal failure. I regret any pain or disappointment that this news may cause you."
He closed the open letter by thanking people for prayers and allowing his family to handle the matter privately.
Usually Houghton does not share much about his personal life and told The Christian Post previously about maintaining his sense of privacy.
The five-time Grammy Award winner who released a one-night cinematic event called "Israel Houghton & NewBreed – Covered: Alive in Asia" last month, considered being transparent in the music documentary a challenge.
"I did what I've always been kind of reluctant to do and that is to turn cameras on and open up my life a little bit more to people. I feel like when I get on stage, I want to really open up a way to God for people as opposed to having them look at me," Houghton told The Christian Post. "It was a challenge for me because I do maintain my privacy a little bit as it relates to my life and my life off the stage."