Israel to review visa policy for Evangelical Christian organizations amid concern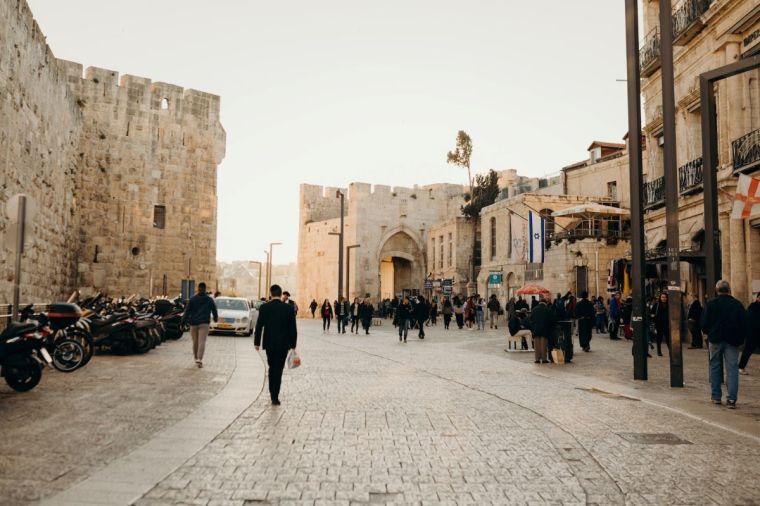 Israel is reassessing its visa policies for Evangelical Christian organizations, including the International Christian Embassy in Jerusalem, after years of restrictions. The move follows a surge in visa denials for Evangelical clergy and comes against a backdrop of rising tensions between religious communities in the country.
Israeli authorities are in talks to establish new visa procedures for permanent staff of Christian organizations like the ICEJ, Bridges for Peace and Christians United for Israel, Al-Monitor reported, citing a spokesperson for the Israel Population and Immigration Authority.
Founded in 1980, the ICEJ has a small permanent staff of 40 in Jerusalem and is involved in various charitable and resilience-building projects in Israel.
However, the organization has faced difficulties obtaining staff visas since the COVID-19 outbreak in 2020.
Under Prime Minister Benjamin Netanyahu's government, Israeli authorities have also ceased issuing clergy visas for the group as the Israeli Ministry of Interior recently stated that the ICEJ does not meet the criteria to be considered a religious organization.
"We are slowly being squeezed out of existence by the [Israeli] Interior Ministry," David Parsons, the group's vice president, told Haaretz.
Parsons met with Israeli Foreign Minister Eli Cohen four months ago, but the situation remained unchanged. He told The Jerusalem Post that Israeli authorities had offered volunteer visas with strict limitations instead of work or clergy visas.
Eyal Siso, a senior official at the foreign ministry, was recently appointed director general of Israel's Population and Immigration Authority. Siso is pushing for policy changes, possibly retaining the volunteer visa but waiving the requirement for a six-month stay abroad between visas, according to Al-Monitor, which says the ICEJ is seeking a long-term solution.
The visa issue occurs amid rising violence against Christian sites and clergymen in Israel.
President Isaac Herzog recently visited the Haifa Stella Maris monastery, a target of ultra-Orthodox youngsters. Last Friday, thousands of Orthodox Christians were denied access to the Church of the Transfiguration on Mount Tabor due to alleged fire risks, despite prior agreements.
Rev. Jerry Pillay, secretary general of the World Council of Churches, said in a statement this week that the denial of worship and constraints on Christian life in Israel are unacceptable.
"The World Council of Churches calls upon the Government of Israel to allow Christian worship and community events to proceed freely, and to protect the rights of religious freedom for all people," Pillay said. 
Other Evangelical organizations have also faced visa difficulties, leaving advocates puzzled given the historically strong relations with Israel's right-wing governments.
Christians make up about 2% of Israel's population, with 75.8% being Arab Christians, according to a report by the Central Bureau of Statistics.
Lawmakers from Israel's United Torah Judaism party had proposed a bill criminalizing Christian evangelism, which Netanyahu said in March would not pass. Existing laws already restrict evangelizing to minors and offer jail time for financial incentives for conversion.
Latin Patriarch Pierbattista Pizzaballa reported a rise in attacks in the Christian quarter, attributing it to radical Jewish extremists.
During Easter Holy week, the number of people allowed in the Church of the Holy Sepulchre in Jerusalem was reduced from 10,000 to 1,800, citing safety concerns.