Israeli futurist, author predicts AI will soon 'write a new Bible'
'In a few years there might be religions that are actually correct,' Yuval Harari claims, rejecting the Bible as the truth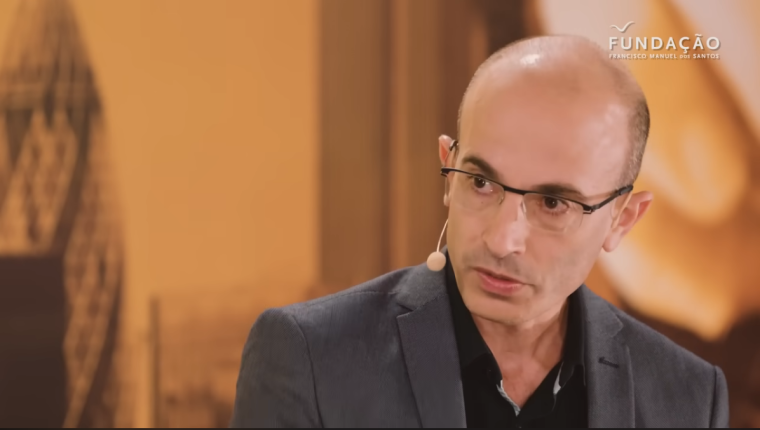 Yuval Noah Harari, an Israeli author, professor and advisor to the influential World Economic Forum, believes AI is not only on the brink of creating a new religious text, but one that Harari asserts might actually be true. 
Harari made the stunning claim during a conversation on AI and "the future of humanity" with journalist Pedro Pinto last month in Lisbon, Portugal, in which he compared the rise of AI computer power with other history-altering inventions like the printing press.
But unlike the printing press or its Gutenberg Bible, Harari explained, AI has the potential to come up with entirely new ideas distinct from prior human development.
"The printing press printed as many copies of the Bible as Gutenberg instructed it, but it did not create a single new page," he said. "It had no ideas of its own about the Bible. Is it good, is it bad, how to interpret this, how to interpret that.
"AI can create new ideas. [It] can even write a new Bible."
Seemingly casting aside millennia of claims of divine inspiration by not just Christianity, but all the world religions, Harari said AI could fulfill the religious "dream" of a book written by a "superhuman intelligence." 
"Throughout history, religions dreamed about having a book written by a superhuman intelligence, by a non-human entity," he said. "Every religion claims … all the other books of the other religions, they, humans, wrote them.
"'But our book, no, no, no, no, it came from some superhuman intelligence."
Harari then suggested that, despite the world's three Abrahamic faiths comprising more than 3.8 billion people globally, AI might finally deliver what he purports would be a "correct" religion for the masses.
"In a few years, there might be religions that are actually correct," he said. "Just think about a religion whose holy book is written by an AI. That could be a reality in a few years."
Harari, who is gay and is the bestselling author of Sapiens: A Brief History of Humankind (2014) and Homo Deus: A Brief History of Tomorrow (2016), has called the Bible a book of "myths" and "just stories."
In a column for The Guardian last October, Harari pointed to how young children in Israel hear about the biblical accounts of the Garden of Eden and Noah's Ark long before they're taught about Neanderthals or cave paintings.
"To gain some freedom from these narratives and behave differently we need to understand how they were created and spread in the first place," Harari wrote. "Otherwise, we will never see them for what they are: just stories."
He has also described Christians as having "locked themselves inside of a self-reinforcing mythological bubble, never daring to question the factual veracity of the Bible."
Harari gave a 2018 interview at Google in which he tried to explain how a Jewish rabbi might dismiss Christian beliefs — including the resurrection of Christ — as "fake news" when promoting their own faith.
And while Harari's comments about AI creating a new Bible are likely to disturb Christians, he's not the first to suggest that AI could usher in a new type of religion.
In an April interview with Tucker Carlson, billionaire tech mogul Elon Musk revealed that Google co-founder Larry Page once told him he hoped to build an AI super-intelligence that Musk described as a "digital god."
According to the 51-year-old Musk, the exchange occurred when he stayed at Page's home in Palo Alto, California, when the two were "close friends."
"I would talk to him late into the night about AI safety, and at least my perception was that Larry was not taking AI safety seriously enough," Musk said, adding that Page wanted a "digital super-intelligence, basically a digital god, if you will, as soon as possible."