Jack Phillips appeals trans cake case to Colorado Supreme Court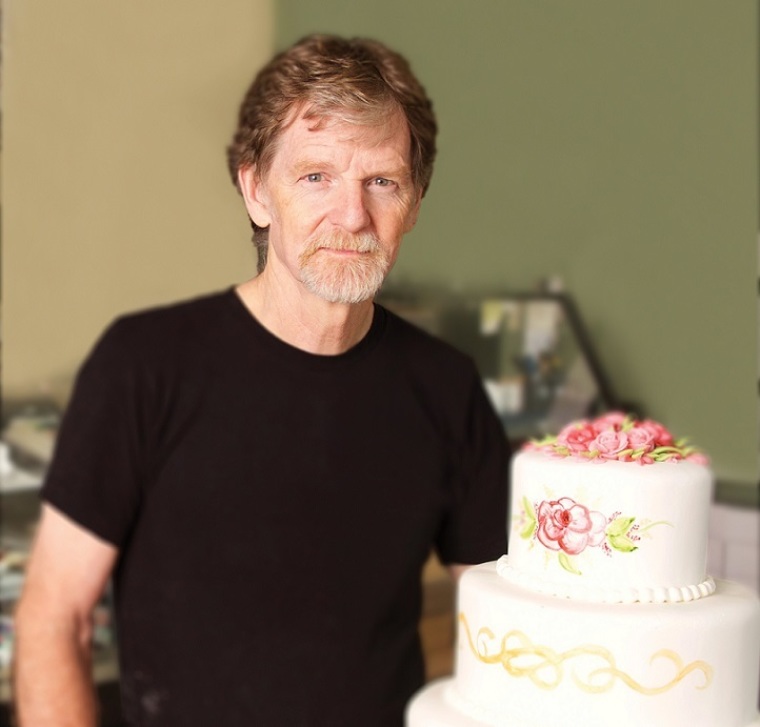 Colorado baker Jack Phillips has appealed to the state supreme court after a lower court ruled that the devout Christian violated discrimination law by refusing to create a cake celebrating a trans-identified individual's gender transition.
The Alliance Defending Freedom filed an appeal with the Colorado Supreme Court on Thursday on Phillips' behalf, arguing that Phillips and his business, Masterpiece Cakeshop, should have the right to refuse to make cakes that celebrate things that go against Phillips' beliefs.
In the appeal filing, the legal nonprofit argued that the appeals court's January decision against Phillips "conflicts with other Colorado appeals court decisions interpreting" the Colorado Anti-Discrimination Act.
"Worse, it wrongly treats Phillips' lawful, message-based decision as illegal, status-based discrimination," reads the filing. 
"And it contradicts U.S. Supreme Court precedent by requiring compelled speakers to prove that third parties will attribute forced expression to them and denying Phillips a freedom that Colorado ensures for secular artists."
ADF Senior Counsel Jake Warner said in a statement Thursday that no person "should be forced to express a message that violates their core beliefs."
"Over a decade ago, Colorado officials began targeting Jack, misusing state law to force him to create art celebrating messages he does not believe," stated Warner.
"Then an activist attorney continued that crusade. This cruelty must stop. One need not agree with Jack's views to agree that no American should be compelled to express what they don't believe."
In 2018, the U.S. Supreme Court ruled 7-2 that the Colorado Civil Rights Commission wrongfully punished Phillips when he refused on religious grounds to make a wedding cake that celebrated same-sex marriage.
Autumn Scardina, a biological male who identifies as female, filed a complaint in 2019 against Phillips and Masterpiece over the refusal to make a cake celebrating his trans identity.
The suit originally argued that Phillips violated both CADA and the Colorado Consumer Protection Act, which prohibits businesses from engaging in unfair or deceptive trade practices.
In March 2021, Denver District Court Judge A. Bruce Jones dropped the CCPA charge but ruled against Phillips on the allegation he had violated CADA in June.
Jones argued that since the cake Scardina requested, which would have had a blue coating with a pink interior, did not overtly claim support for transgender ideology, Phillips could not lawfully refuse to bake it.
"Defendants' expressive conduct argument fails because Defendants presented no evidence that a reasonable observer would attribute any message that was conveyed by the cake to Defendants," said Jones.
"Defendants have failed to carry their burden to show that providing the requested cake constituted any type of symbolic or expressive speech protected by the First Amendment."
In January, a three-judge panel of the Colorado Court of Appeals unanimously ruled against Phillips, with Judge Timothy Schutz writing in the court opinion that Masterpiece did not refuse to make the cake until being told what it was for.
"It was only after Scardina disclosed that [he] was transgender and intended to use the cake to celebrate both [his] birthday and [his] transition that Masterpiece and Phillips refused to provide the cake," wrote Schutz.  
"Thus, it was Scardina's transgender status, and [his] desire to use the cake in celebration of that status, that caused Masterpiece and Phillips to refuse to provide the cake."