Jae Murphy: How A Celebrity DJ and Preacher's Son Maintains Faith in Hollywood; 'I'm Working in the Club on Saturday and at Church on Sunday'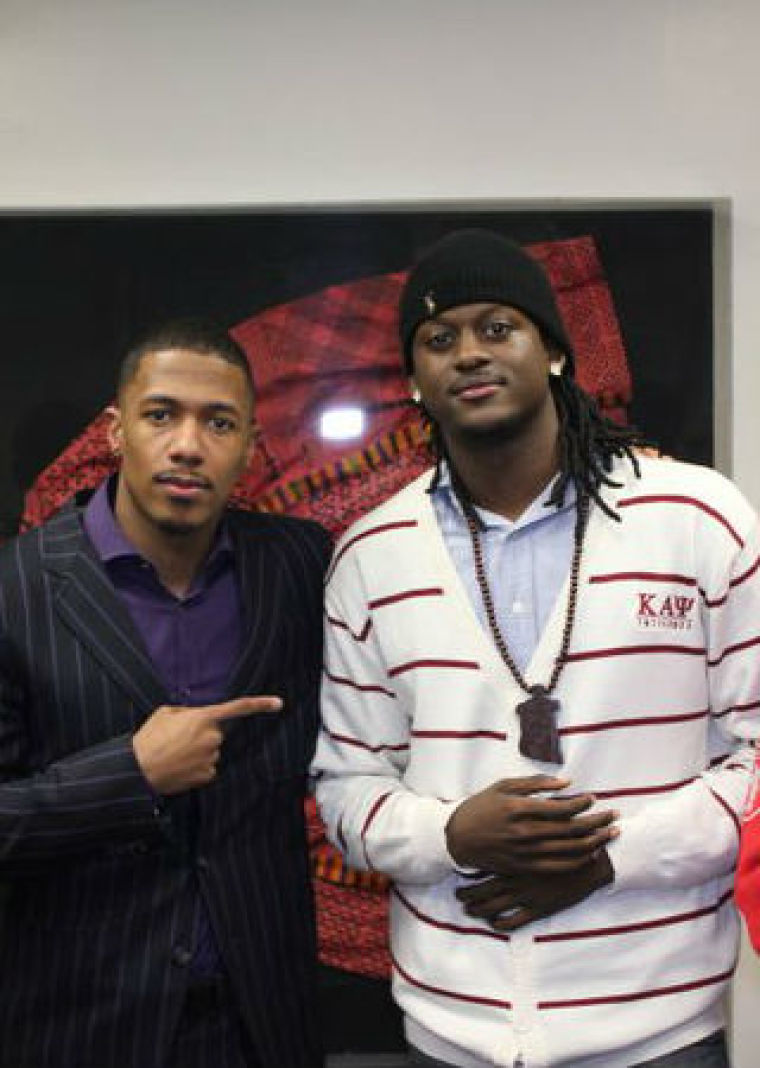 Celebrity DJ Jae Murphy recently opened up about how he maintains his faith in Hollywood while producing secular music. He also touched on his calling from God and the importance of a college education.
The Chesapeake, Virginia, native is still coming to grips with the success of his hit song "You Playin" featuring The Game, Eric Bellinger and Problem. It's the lead single from his upcoming debut album, "Howard to Hollywood."
In Sept., the popular R&B track debuted at No.1 on Billboard's Emerging Artist Charts, which has helped 25-year-old Murphy establish himself as an up and coming solo artist.
"Howard to Hollywood" features a number of songs written about the singer chasing his music dreams and defying the odds stacked against him.
Murphy, who makes a living as the official DJ for Bellinger and Problem, ultimately plans to use his platform for a much greater purpose that goes well beyond entertaining.
"My father's actually a preacher. He has a church in Norfolk, Virginia (Mount Gilead Missionary Baptist church). I just feel like me being in entertainment right now, I definitely have a calling on my life," Murphy told The Christian Post exclusively. "And I feel like God has put me in a place where he wants me to see what the world is. And to know that I can be in the world and not of the world."
Though the unsigned artist is still working to make his mark as a solo artist, he already has a long list of notable achievements.
Since hitting the hip hop scene two years ago, the Howard University graduate has DJ'ed events for the likes of rappers Lil Wayne, Drake and French Montana among other big names. He has also made TV appearances on various programs including BET's "106 and Park" and VH1's "Marrying the Game."
In 2012 Murphy relocated to Hollywood to pursue his passion for music and his journey has been far from easy. Keeping God first and not letting himself get consumed by the "evil" music industry are among the things that have helped keep him grounded over the years.
"This industry is evil man, it's cold. You will see some things, hear some things and not want to believe [what] would be manifested in front of you," he said adding that ultimately he believes that his experience will allow him to help others. "I feel like I could be a voice to somebody's trial or tribulation. I'm not perfect but [regarding] maintaining your faith ... if you're confident in who you are as an individual you'll be perfectly fine."
While some have questioned Murphy's faith, being that he somewhat glorifies living a fast life, he believes that God has called on him to be "a light in the darkness."
"You can be in the world and not of the world. You're gonna have critics and people judging you forever … It's so hard because you've got extremists out here man. It's all black and white … there's no grey area," he said. "I don't know how long I'll be in entertainment but you know, there is no area of endeavor without guidance somewhere, somehow. God may smash me out of entertainment tomorrow but with that being said I just feel like I'm being utilized as a light in the darkness. The industry can be a dark place. I'm not perfect. If you know me, you know that I'll be working in the club on Saturday and at church on Sunday. If I'm judged by that, I don't care! God knows my heart."
Murphy obtained his bachelor's degree in broadcast journalism back in May 2012 and while fate would see him go on to pursue his passion for music, he credits much of his success to having pursued a college education.
He says more young people should make it a priority to go to college as opposed to just getting caught up with what they see in music videos.
"People can really get caught up in what is on the surface of this game. It's ugly. You can go to any [Hollywood] club and you will see celebrities popping bottles [and] sparklers flying. When you see it and you're not exposed to it, you're just gonna yearn for it," he said. "But having that college degree, not even a degree [but] having the college experience is so vital to the development of young people. It really helps you grow up. The reason why I feel like I've been so successful is because I'm affiliated with that college market … having that whole collegiate foundation behind you and supporting you is like the most beautiful thing. I'm still trying to take it [all] in. That college experience molded me into the man I am."
FOR MORE INFORMATION ON JAE MURPHY CLICK HERE