Jamal Bryant Denounces Domestic Violence After James Fortune Pleads Guilty to Assaulting Wife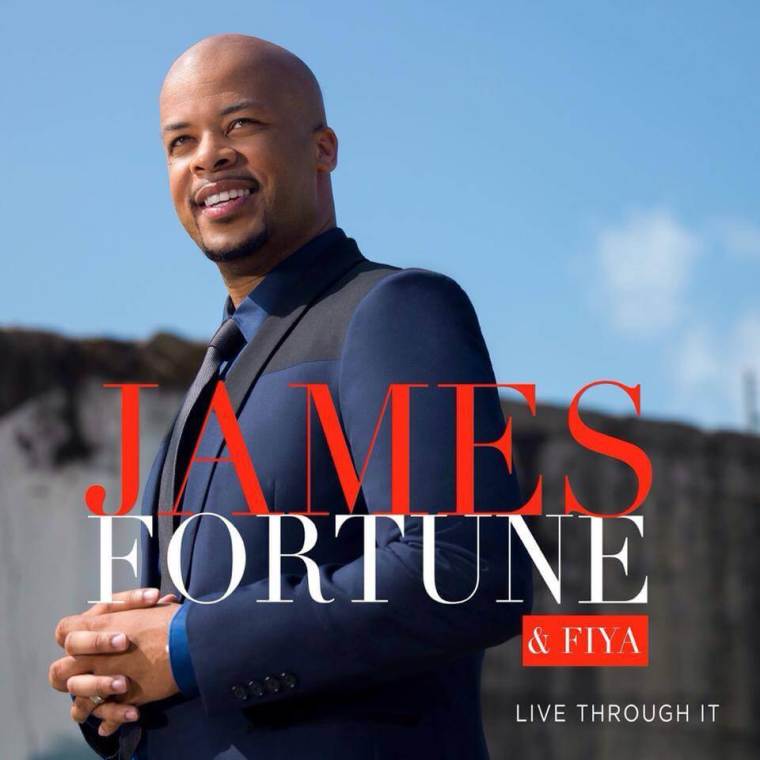 Just days after popular gospel singer James fortune pleaded guilty to a bone-breaking assault on his wife, Cheryl, last Tuesday, leader Empowerment Temple Church in Baltimore, Maryland, the Rev. Jamal H. Bryant, denounced domestic violence as a scourge that should be addressed in the church.
"Let me say uniformly, domestic violence is wrong. Domestic violence is out of order. Domestic violence is not the will of God. Domestic violence is not always exacted with a closed hand or a fist but sometimes domestic violence is emotional," said Bryant during a Periscope session with Fortune and others last week.
"Sometimes domestic violence is verbal and I cannot afford with what is taking place in this hour to go silent, and the Church is being silent," he added.
ABC 13 reported last Wednesday that as part of a plea deal the Grammy-nominated singer pleaded guilty in a Houston, Texas, court to a third degree felony charge of assault — family violence.
Fort Bend District Judge Maggie Jaramillo sentenced Fortune to five years of probation along with five days in jail. He is also required to complete 175 hours of community service as well as a "batterer's intervention" program and stay away from his wife.
According to investigators, in October 2014 the singer struck his wife with a wooden vanity stool, kicked her and threw her against a wall one night inside their Stafford home. A police report said his wife was admitted to the emergency room at St. Luke's Sugar Land with apparent broken bones, minor injury, and possible internal injuries. In court, a prosecutor read a victim impact statement from Cheryl Fortune in which she prayed that he will take the opportunity to get the help he needs.
"I hope in all of this you get help. Serious help. Although this probation might be like a slap on the wrist, I hope you look at it as a moment to better yourself and change something within you for your future," she wrote.
Bryant noted in the run-up to his comments that he was a friend of both James and Cheryl and offered prayers for the estranged couple and their children.
"In full disclosure, I have a friendship and a relationship with both James and Cheryl Fortune, and I want to say what nobody else is giving redress to, because you are all quick to talk about the prophetic and who's not a prophet. That's not my role on tonight. My role on tonight is to say something that I think the Church needs to hear. It's gonna be uncomfortable for many but [I] still need to speak to it," said Bryant.
Bryant said he has been in constant prayer with Fortune and recommended that he not just pray about his issues but get professional help as well.
"I have been in constant prayer with James as a brother because that's what the Bible affords and commands for us to do," said Bryant.
"And [I] insisted for him to share with counselors who are licensed, not just intercessors but people who can walk him through that process. I want to say, so that I am even, while we pray for James because he is the notable, he's the one who is upfront, I also pray for Cheryl and I pray for the children, because everybody is a victim when domestic violence goes forth," he added.
Prosecutors say Cheryl Fortune agreed to the plea deal because she didn't want to put their three children through a trial and possibly having to testify against their father.
This isn't the first time the celebrated singer has faced the court for assault. In 2002 he pleaded guilty to injury to a child for burning his stepson with hot water. He was placed on probation for six years in that case.
A civil lawsuit filed against him charged that the singer left his stepson disfigured with severe burns over nearly 50 percent of his body. The suit charged that James picked up Cheryl's 4-year-old son from pre-school and the teacher reported that the boy "misbehaved by coloring on a table."
He reportedly "scolded the toddler" on the way home, put him in time out at home and "continued to yell and berate the child." He later pushed the child in a bath of scalding water.
Despite the singer's struggles, Bryant said he still believes God's hand is on his life, but insisted that his history of violence cannot be ignored.
"I still believe that God has something amazing for his life but woe unto us if we always sweep stuff under the rug until there is a lump in the center of the carpet and nobody can get to the living room," said Bryant.
Fortune was unable to complete the Periscope session with Bryant, apparently overcome with emotion, according to a video posted to YouTube.
The singer who had no comment after the court proceedings last week has since posted a statement to Facebook, apologizing for his actions.
"I want to make a public apology to my family, friends, and supporters for not being above reproach. Please pray that during this process God continues to perfect and restore me so that I become a better man, father and Christian.
"Despite the accusations and media embellishments, I am not a supporter of domestic violence. I do take full responsibility for my participation in the altercation and have been seeking out spiritual and professional guidance to improve my anger management and emotional discipline for over a year now and will continue to do so. Thank you for your continued prayers," he said.