James Dobson Endorses Ted Cruz for President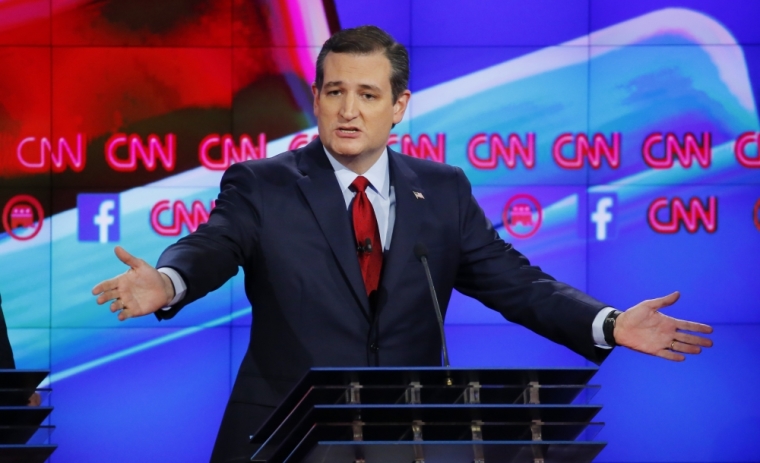 Founder of Focus on the Family and Family Talk Radio James Dobson became the latest prominent Evangelical leader to publicly endorse Sen. Ted Cruz, R-Texas, for president on Thursday.
After being endorsed by influential conservative figure Richard Viguerie and influential Iowa conservative activist Bob Vander Plaats last week, Cruz picked up another major Evangelical endorsement as Dobson, whose organization produces programing that is heard on over 1,300 radio outlets across the world, officially put his weight behind the Texas senator.
Dobson has long spoken in favor of Cruz's focus on religious liberty and traditional marriage and has said in the past that Florida Sen. Marco Rubio is not conservative enough.
"Ted Cruz's record on religious liberty, life, and marriage is second to none in this Republican field," Dobson said in a statement. "I have met with the senator on multiple occasions: he is brilliant, articulate, and informed. Shirley [Dobson's wife] and I have been praying for a leader such as this, and we are confident that Ted Cruz has the moral and spiritual foundations to lead our nation with excellence. Speaking as private individuals, we urge conservatives and people of faith to join us in supporting his race for the presidency."
Cruz, who has focused much of his campaign courting Evangelical voters, issued a statement welcoming Dobson's endorsement as he seeks to unite the Evangelical vote and overtake Republican front-runner Donald Trump in the polls.
"Dr. Dobson has mentored and encouraged three generations of American families," Cruz said. "Dr. Dobson's wisdom and common sense have inspired health and healing in millions of lives. He has rallied people around the world with a vision for happy marriages and beautiful home life. I am deeply grateful for Dr. Dobson's gift to the world — he has been a voice of hope and a guide to many of us, and I am thrilled to have his support."
Although there are other presidential candidates, such as former Arkansas Gov. Mike Huckabee and retired neurosurgeon Ben Carson, who are competing hard to win over the Evangelical base, Cruz continues to win support of prominent Evangelical leaders who could help influence the way many other Evangelicals and social conservatives vote in the primaries.
The endorsement comes as it was reported that as many as 50 conservative and Evangelical leaders voted to unite in endorsing Cruz at a meeting in Virginia on Dec. 7. Dobson, Vander Plaats, and Viguerie all reportedly participated in the meeting and vote, along with Family Research Council President Tony Perkins.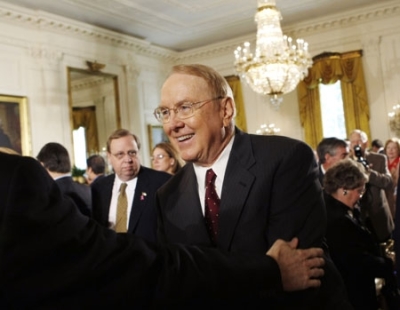 Before making his announcement, Dobson hinted at his Cruz endorsement last week in an interview with the Washington Post for an article about Donald Trump, which stated that Dobson was endorsing Cruz.
"It does appear that evangelical [voters] are coalescing around Senator Cruz, along with several other coalitions within the Republican field," Dobson said in an email to the Post. "While things can change over time, right now Senator Cruz's strong record on religious liberty, life and marriage seems to be steadily attracting evangelical voters — a trend I don't see ending any time soon."
With many Evangelical leaders backing Cruz, Huckabee, who feels as though he has enough experience championing social conservative and religious liberty issues, said earlier this week that he was disappointed that the Evangelical leaders were planning to back Cruz.
As Huckabee and Dobson are close acquaintances, Dobson explained that he feels as though Cruz is the right choice because he is "brilliant, articulate, and well established in his moral and spiritual convictions."