James Dobson 'outraged' by Biden's first press conference: 'Outright lies'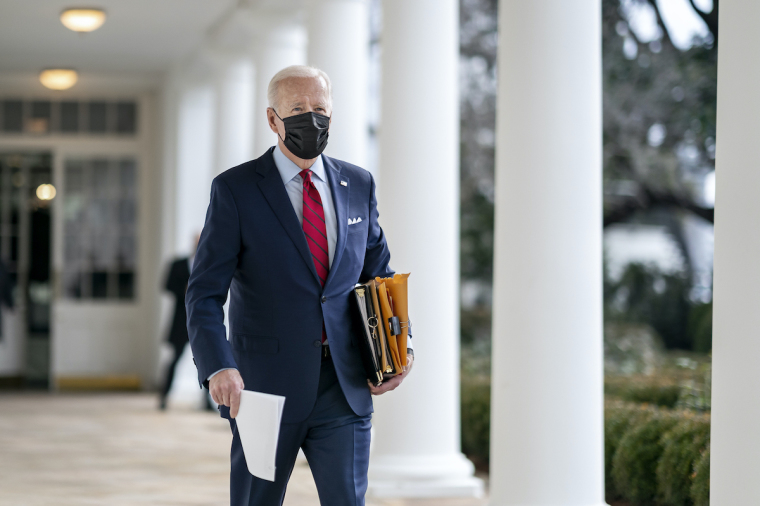 Evangelical leader James Dobson, the founder of Focus on the Family, called President Joe Biden's first formal press conference held last Friday after over two months in office "an hour of misrepresentations and outright lies."
In a statement last Friday, the author and psychologist blasted the president for pointing fingers at former President Donald Trump, calling his remarks "outrageous" for those who hold Judeo-Christian values.
"'Press conference' is an inadequate description of what took place, which was nearly an hour of misrepresentations and outright lies, as he claimed responsibility for the continued success of President Trump's 'Operation Warp Speed,' blamed the Trump administration for problems that he, himself, created at the border, and totally distorted the truth about legislation the Democrat party is seeking to ram through Congress," the 84-year-old Dobson wrote. 
"All of this was communicated under the guise of uniting the people of our country."
He argued that even though the "press may have been satisfied" with Biden's press conference, "freedom-loving Americans and people who hold true to our Judeo-Christian values should rightfully be outraged."
Responding to Biden stating that his administration met his goal of getting "100 million shots in people's arms in my first 100 days," Dobson contends that "[a]stute observers noted that the only way President Biden could have failed to deliver was if he completely bungled the process begun by the Trump administration."
"[T]o be specific, on the day Joe Biden was inaugurated, the U.S. administered almost 1.5 million vaccine shots!" Dobson, whose Family Talk radio show broadcasts on hundreds of radio stations nationwide, stated. 
Dobson, who was among several conservative evangelical leaders who engaged informally with the Trump White House, further argued that Biden engaged in "co-opting of President Trump's accomplishments" on the economic front by predicting economic growth reaching 6%. 
"Given the roaring economy President Trump created — which only a worldwide pandemic could decrease — it's not surprising we will see a spike in growth as the virus begins to recede," Dobson stressed. "Worth celebrating? Absolutely! But the credit shouldn't go to the Biden administration?"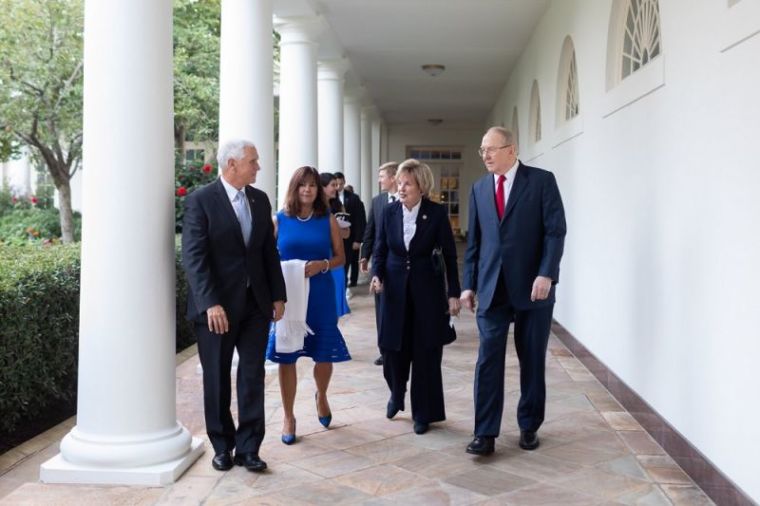 Referring to the ongoing crisis at the southern border, Dobson criticized president Biden for removing the previous administration's immigration policies, which he believes created "a humanitarian and a national security crisis all within his first two months in office."
More than 100,000 people crossed the southern border illegally in February.
The Washington Post recently reported that the Biden administration planned to convert immigrant family detention centers in South Texas into rapid-processing hubs to screen migrant adults and children and release them within 72 hours.
While the Biden administration has not referred to the influx of migrants at the southern border as a "crisis," White House Press Secretary Jen Paski rejected the term "border crisis" outright.
At the press conference, Biden blamed Trump for "[dismantling] all the elements that exist to deal with … a problem for a long time."
"He, in fact, shut down … the number of beds available," Biden stated. "He did not fund HHS to get people to get the children out of those … Border Patrol facilities."
The president added that his administration "now is attempting to rebuild ... the system that can accommodate ... what is happening today." 
Dobson pointed out that some of the thousands of migrants seeking to enter the U.S. are wearing "Biden t-shirts" and "think Joe is a nice guy."
"But this 'nice guy' so happens to be our President who is charged to uphold the sovereignty and security of our nation," Dobson added. "Yet, he has no regrets for his actions — throwing open the border and putting his nation's security at risk, and spending $86 million on hotel rooms for individuals illegally crossing our borders, when national guard troops were forced to sleep in a parking garage in the dead of winter while protecting our Capitol."
People outside the country need to be helped with great compassion, but "we cannot usher in chaos, compromise national security, and embrace lawlessness in the process," Dobson continued.