James MacDonald Interview: Bible's Central Message Is Christian's Love for Each Other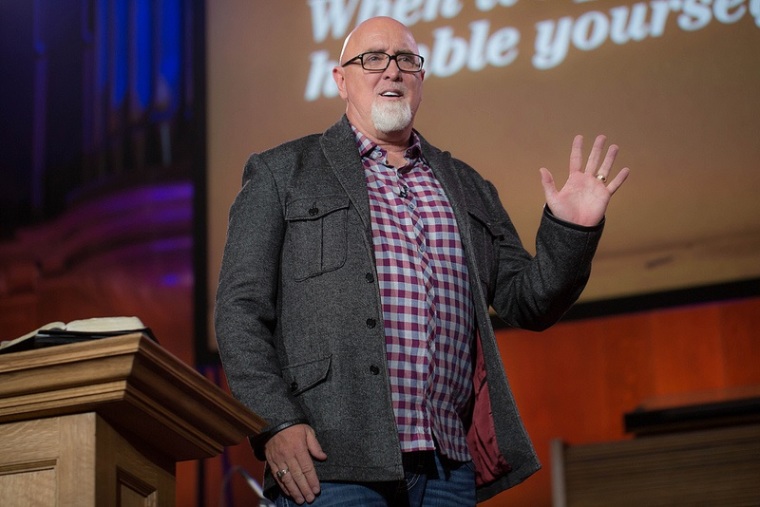 SEATTLE – Pastor James MacDonald, speaking at a recent Christian leadership conference, said the Bible's central message is about Christian's love for each other.
"The way we treat each other, the way Christians treat Christians is the summa cum laude, summary center of what Christianity is," MacDonald, who is the founding and senior pastor of Harvest Bible Chapel in the Chicago area, told The Christian Post backstage at the Resurgence 2013 conference held at Mars Hill Downtown Church last week.
"If we are not the most loving person that lost people know, that is a fail," he said. "I'm not saying that in judgment of anyone else – trust me, I'm looking in a mirror when I'm saying that. I want to grow in that and I want to encourage my brothers and sisters to grow in that, too.
"We should be so effective at loving one another, that's the fountain from which our impact on the world flows."
MacDonald, who was one of several prominent megachurch pastors speaking at the two-day conference last week, told CP how the Gospel's truth compares to its message of love.
"I believe very strongly in the message of Scripture, the message of the Gospel, undiluted, undiminished, unashamed … but the centerpiece of Christianity is not truth, the centerpiece of Christianity is, certainly behaviorally, is love," he said.
MacDonald described himself as a "truth guy" when it came to what he had a tendency to rely on when it came to the word of God.
"What God has been doing in my life over the last several years is that I've always been a truth guy, but the glory of Jesus is from John 1:14, which is that He was full of grace and full of truth," he said. "I think that's so awesome. I so want that for my own life – that grace does not diminish truth, truth does not diminish grace, that the glory of Jesus is that He was full of grace and truth. As a truth person, God has really been growing me immensely in grace."
He explained that there are some "grace people" that need to grow in truth, "but the primary expression of all of that is love – by this all men will know that you are my disciples, not if you love God, not even if you love lost people."
MacDonald's Harvest Bible Chapel meets at seven locations across Chicagoland with an average attendance of 13,000 people each weekend.
"Walk in the Word," a Bible-teaching broadcast ministry, was established in 1997 and now reaches more than three million people daily, according to the church's website. In 2002, a church-planting ministry called Harvest Bible Fellowship was born and has established more than 90 churches across North America and around the world.
WATCH CP Insider: James MacDonald Says Centerpiece of Christianity is Love