Christian singer Jamie Grace auditions for 'American Idol,' makes it to Hollywood round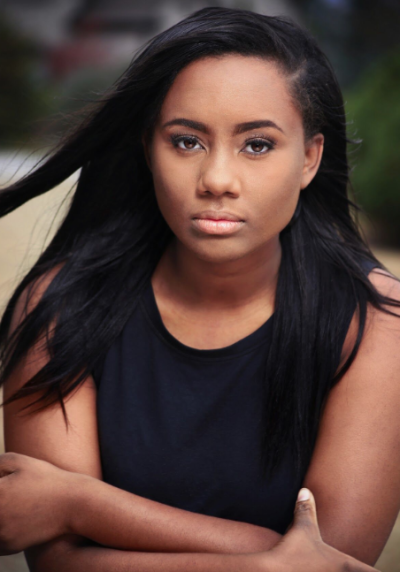 UPDATE: 1 p.m. ET March 22: Christian singer Jamie Grace was eliminated from "American Idol" on Sunday. She posted the following on Instagram:
"It's hard to ask for a 'second chance.' Especially publicly. I was insecure about going on the show. I worried that many people who know my music from 7-10 years ago might think it was unfair, not knowing how hard it's been pursuing music independently. And when i was eliminated, i was embarrassed that people wouldn't have seen my journey as my trying to keep my career going, but instead see me as a failure. But ultimately, God was clear that this was a step worth taking, and His lead will always be the one i follow."
Original:

Christian singer Jamie Grace announced that she won a golden ticket on the latest season of "American Idol" and will be going to Hollywood.
"Surprise!! I'M GOING TO HOLLYWOOD!!" the successful CCM singer shared on Instagram Monday.
"I made it through producer rounds, auditioned for Lionel Richie, Katy Perry, and Luke Bryan, and got two yeses (Lionel and Luke) which sent me to Hollywood!" Grace added. 
The 29-year-old newlywed and new mom posted a photo of herself holding up the esteemed golden ticket to Hollywood. 
She promised to share further details about the audition with her large social media following because ABC did not broadcast her performance.
"My audition wasn't aired on TV, so when I can, I'll sit down and do a YouTube video about my audition experience," she said. "In the meantime, Hollywood round episodes start NEXT WEEK! And I'll definitely be watching — 'cause I'll be there.
"I hope you'll see me, but truth, either way — there is some amazing talent that will blow you away!" 
Another detail the "Normal" singer shared was that because of her vast knowledge about the show she was able to play a trivia game with host Ryan Seacrest.
"PLUS, y'all know I loveeeeee the show so the producers set up a trivia game for me and @ryanseacrest — and I won," she gushed. 
Grace announced in 2016 that she was becoming an independent Christian artist after years under TobyMac's label Gotee Records. 
The news came after Grace revealed on social media that the label was not allowing her to release new music she had written at the time, and it left her feeling "broken and hurt."  
In recent years, the singer, who continues to operate a thriving YouTube channel and releases music independently, has also been vocal about the discrimination she said she faced as a black artist in a Christian contemporary setting. Grace is among the few black singers who's had success in CCM, whose audiences are predominantly white.
"If I had known Jamie Grace was black, I definitely would not have brought her here …" she wrote on social media, alleging that a "white pastor" made those remarks to someone on her team while they were setting up Grace's photo banner in the lobby of a church.
In July 2020, Grace revealed that she'd lost followers as a result of her comments about racial issues.
"I lost about 3,000 Twitter followers after sharing my personal stories as a victim of racism and articles about things like white privilege and how to be anti-racist," Grace tweeted to her hundreds of thousands of followers at the time. 
Jamie Grace can be seen on "American Idol" Sundays at 8 p.m. Eastern time.