Japan Quake Death Toll Soars Past 600; Christians on the Move
The death toll in Japan is feared to top 1,700 as a result of Friday's disastrous earthquake and tsunami.
So far more than 600 are confirmed dead. The latest numbers come from Japan's Kyodo News.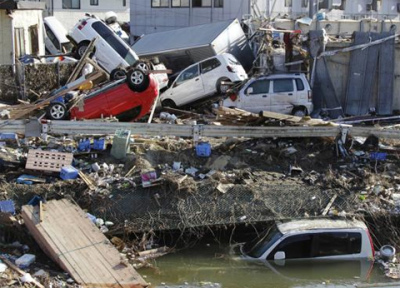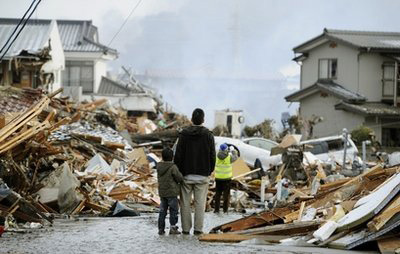 ''I hope we can overcome this unprecedented national crisis by the power of each individual and the government as well as relevant institutions," Prime Minister Naoto Kan said Saturday, as reported by the local news agency.
According to the U.S. Geological Survey, a magnitude-8.9 earthquake struck near the east coast of Japan at 2:46 p.m. local time. It was reportedly the fifth most powerful quake to hit the world since 1900.
The quake triggered a 23-foot tsunami that swept the island country's northeast coast and submerged the Iwate Prefecture.
President Barack Obama extended his deepest condolences and vowed support.
"The friendship and alliance between our two nations is unshakeable, and only strengthens our resolve to stand with the people of Japan as they overcome this tragedy," he said Friday.
The Salvation Army has already dispersed teams to the most severely affected areas to distribute basic necessities to survivors. The teams are also assessing the damage to discern the next steps in their relief efforts.
"We combat natural disasters with acts of God," the group, which has been operating in Japan since 1895, stated. "We are a part of Japan's communities and dedicated to their recovery."
Baptist Global Response, a Southern Baptist relief and development organization, announced that it will also have an assessment team on the ground this weekend.
Though the Japanese government is not asking for private help from outsiders, BGR executive director Jeff Palmer said the organization will work through local Christians to "mount a response that will be effective, meet needs in overlooked areas and help strengthen the witness of Japanese believers to hope in Christ."
"Please pray for wisdom and knowledge as we try and discern how to best help," he urged. "Most of all, please pray for Japan: physically and spiritually."
There are only around 2 million Christians in Japan out of a population of 127.5 million.
The scale of destruction in Japan is not yet known. According to the latest reports, an explosion occurred at the nuclear reactor building of Tokyo Electric Power Co.'s Fukushima No. 1 nuclear plant. Fires numbering around 200 continued to blaze throughout quake-affected areas, aftershocks with magnitude-6 or higher continued into Saturday morning, and tsunami warnings have remained in effect.
Tsunami waves also reached the west coast of the U.S. The most affected areas were seaside towns along the Oregon-California border. Docks and boats were destroyed. At least one death was reported.