JD Greear Urges Evangelical Men to Apologize to Hurt Christian Women for 'Toxic Church Culture'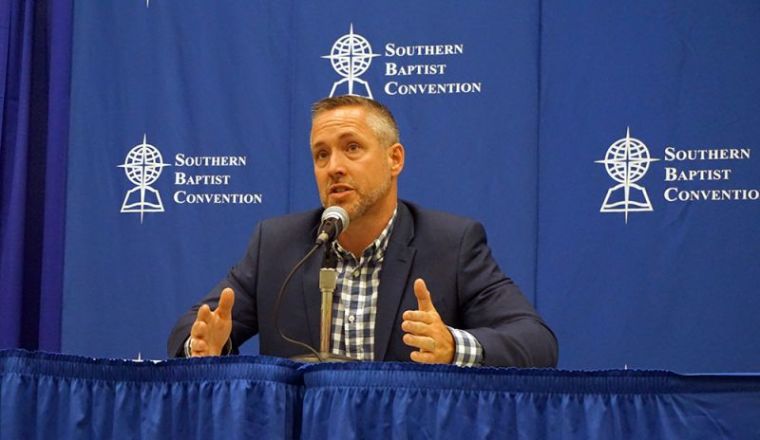 Newly elected Southern Baptist Convention President J. D. Greear has urged evangelicals to humble themselves and apologize to women who have been hurt by sexual abuse and other injustices.
"We are sorry and we should have heard you before now. We know our deafness has added to your suffering. For many that suffering was direct, as it put you in unsafe or abusive contexts," Greear, pastor of Summit Church in Raleigh-Durham, North Carolina, offered on behalf of himself and others on his website on Thursday.
"For others, that suffering was indirect, as we allowed a toxic culture to grow up in our churches, one in which you were not as safe and valued as your should have been. You deserved better."
The megachurch leader admitted that the apology is late, but said it is better late than never.
Greear said that in recent weeks, Christian men have been speaking out against the various types of abuse women have been subjected to in the church environment, but revealed that he is hearing "more and more from many of my sisters in Christ (and some brothers) who have been championing this cause for much longer than a few weeks."
"Hearing their stories and sensing their passion, I am realizing that we need to be more humble and sober than this. Our awakening to the issue of abuse, even if just to new nuances of the issue, means that we were previously asleep," he wrote.
"And as we struggled to learn how to care for the vulnerable well, people were suffering. The church's clumsiness has often meant that the suffering of others was longer in duration and deeper in impact than it should have been."
Greear explained that the apology is directed at women who have found themselves in a number of different troubling scenarios, particularly when church leaders have advised them against seeking justice for the abuse they have suffered.
"For all of us who are being sobered by a fresh awareness of how the church needs to grow in these areas, I am praying that we would collectively acknowledge how slow we have been to pay attention to those who tried to get our attention before now. I am praying that we would model what repentance looks like by humbling ourselves before God apologizing to our sisters," he said.
"And I am praying that we would commit to learning what it looks like to be the faithful ambassadors of Christ that God has called us to be."
While Greear did not name names, the SBC has recently been embroiled in controversy regarding former president Paige Patterson.
Patterson has been accused of counseling women not to divorce from physically abusive husbands, and even against reporting a rape in one instance, though Patterson has firmly denied the latter.
Amid uproar, Patterson was removed as president of Southwestern Baptist Theological Seminary. Earlier in June, he also withdrew from giving the sermon at the denomination's annual meeting in Dallas.
In May, evangelical Bible teacher Beth Moore of Living Proof Ministries penned an open letter, titled "A Letter to My Brothers," where she recalled decades of experiences of misogyny within certain conservative evangelical circles.
Some, including Thabiti Anyabwile, a Reformed pastor at Anacostia River Church of Washington, D.C., and a Gospel Coalition Council member, responded by asking for forgiveness for what Moore and other women have faced.
"I am broken-hearted because I recognize something of the attitude in me, and I recognize that I have had that attitude in years past toward Beth, though I didn't know her and hadn't spent any time reading her materials," wrote Anyabwile.
"Dear Beth, if you read this, I need to confess and ask your forgiveness."