Jeannie Mai Says Church People Pray for Her to Want Babies: Stop Shaming Me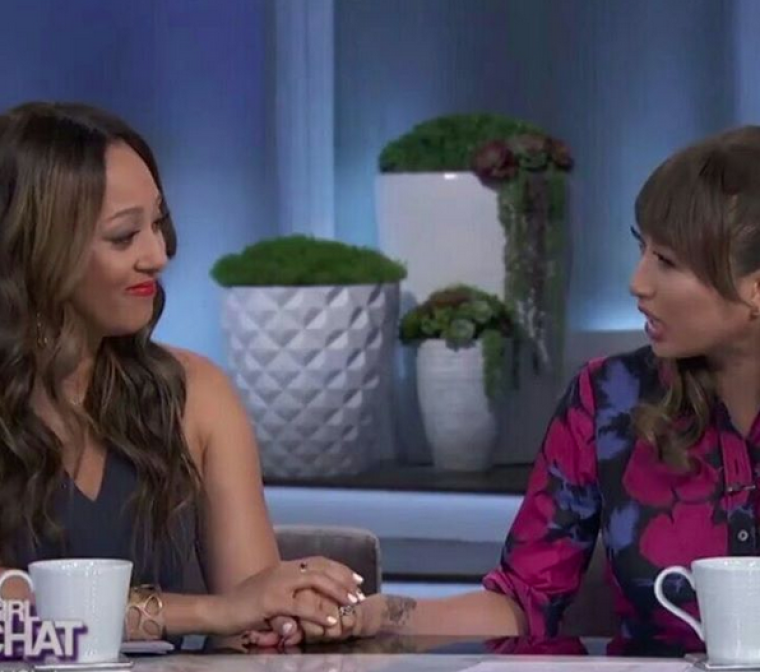 Jeannie Mai is speaking out against those who have shamed her for not wanting children, including people in her church who have laid hands on her and prayed for her desire to give birth.
Mai, the 38-year-old co-host of daytime talk show "The Real," was emotional as she explained the frustration she felt when people expected her to announce her pregnancy with her husband, Freddy Harteis, of 10 years. While she is outspoken about her Christian faith on the show and social media, Mai expressed her issues with people at her church praying for her to want children.
"I've even had people like at church, which is why sometimes it throws me off from church, but they lay hands and they'll pray for me that I'll want that. [They] lay hands like 'God you're going to put that moment in Jeannie where she will be an amazing mother," she recalled. "'Let her know, let her feel that.'"
For some time, Jeannie Mai has been vocal about her desire not to have children. She explained why those prayers that may seem well intentioned made her uncomfortable.
"I'm the one that deserves to have that moment, not everybody else. Stop baby shaming people to make us feel like there's something wrong with us if we don't want children," she said. "That is my time to decide, that is my conversation with God. I am not a wrong person or less of a woman because I haven't yet had that feeling or may never have that feeling."
Mai spoke about the matter after 63-year-old media tycoon Oprah Winfrey spoke up about not wanting to have children in the April issue of Good Housekeeping U.K.
"I didn't want babies. I wouldn't have been a good mom for babies," Winfrey told Good Housekeeping U.K."I don't have the patience. I have the patience for puppies, but that's a quick stage!"
Still, Winfrey has insisted that she felt a sense of motherhood by mentoring girls around the world through various initiatives, like the Oprah Winfrey Leadership Academy for Girls in South Africa.
"It is more rewarding than I would ever have imagined. I was doing this to help them, but it has brought a light to my life that I can't explain," she said. "When people were pressuring me to get married and have children, I knew I was not going to be a person that ever regretted not having them, because I feel like I am a mother to the world's children. It doesn't matter if a child came from your womb or if you found that person at age two, 10, or 20. If the love is real, the caring is pure and it comes from a good space, it works."
Mai thanked Winfrey for speaking out about the issue.
"I thank you Oprah because you're speaking up for women like me who are doing as much as I can to care for other people, to nurture other people, to have organizations like I do," she said on her talk show. "I want to save the world from human trafficking one survivor at a time. I'm doing that on my own and that's enough for me."