'The Real' Co-Host Loni Love Reveals Why She Donates to Local Churches on Christmas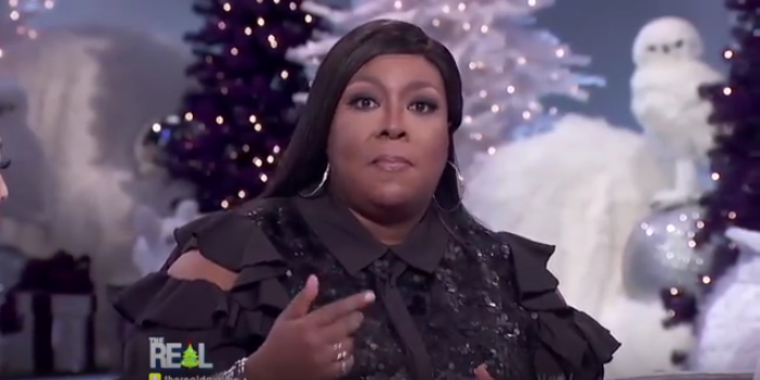 During the Christmas season "The Real" co-host and comedian Loni Love feels passionately about giving back to her church.
On the "Girl Chat" segment of the daytime talk show that she hosts with Adrienne Houghton, Jeannie Mai and Tamera Mowry-Housley, Love explained why she made donating to her church a priority above other organizations during the Christmas season.
"I like giving to my church, and different churches, because I feel like they hit the people the most," Love said in the segment that aired last Friday. "I also give to the Red Cross and people like that, but really a lot of churches [are] really good to give to because they'll hit the people locally in that community. I really like that."
This is not the first time Love has spoken about her Christian faith on her talk show.
Last month, she spoke about Christians getting tattoos while highlighting the scripture Leviticus 19:28 which states: "Ye shall not make any cuttings in your flesh for the dead, nor print any marks upon you: I am the LORD."
The comedian was very serious when she further examined the scripture in front of her studio audience and guest co-host singer Monica Brown who has a tattoo of Jesus Christ.
"A lot of religious people go back to Leviticus and I was torn by that because, and this is just from my Bible scholars who tell me that the actual phrase is dealing with rituals of the dead. So that's what that meant," Love said on the show. "The thing is times change. So as times change people and the things that happen actually change."
Love then proceeded to defend Monica and other Christians who've made decisions to permanently ink their bodies by saying, "So before you judge somebody because of something they have on their body, maybe you should ask them what does that mean to you. Maybe you could understand it a little more."
According to Love's co-host Adrienne Houghton, the women on the show are all Christians which contributes to their chemistry on television.
"I love that all five of us as believers. Before we walk out on that set every single day, we pray. I don't know what anybody else's rituals are on other shows, but I said there's something so special and so crazy about that," Houghton told The Christian Post.
"We pray that God uses us individually to touch somebody — to make somebody laugh, to make somebody say, 'Oh my God, I'm not alone!' For a woman that's at home that maybe can't go out with her girlfriends on a daily or even a weekly basis, she can kick back and watch the show and feel like we are her girlfriends and she can be a part of the show."