Jeb Bush Answers 12 Christian Post Questions for Every Presidential Candidate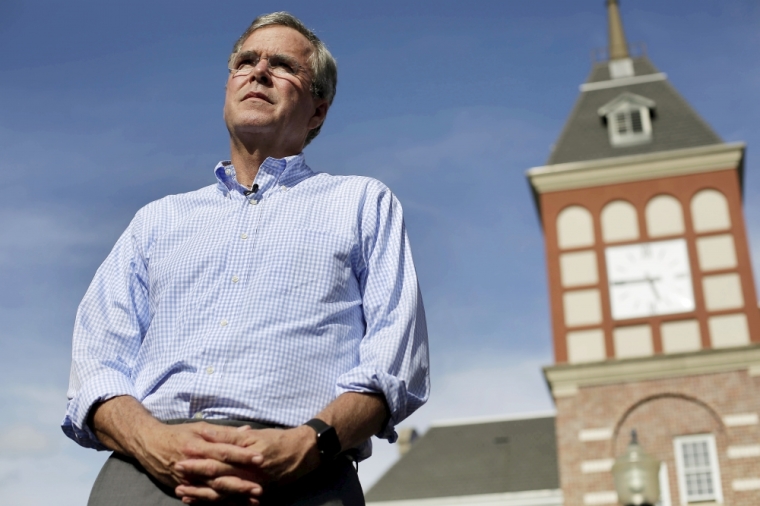 The Christian Post invited all the presidential candidates of both major parties to answer the same set of 12 questions. Here are Jeb Bush's answers.
1. Why do you want to be president and what does your personal faith have to do with your decision?
The stakes for America's future are about as great as they come. Our prosperity and our security are in the balance. So is opportunity, in this nation where every life matters and everyone has the right to rise.
Our country is on a very bad course. I know we can fix this because I've done it.
As governor of Florida, I cut taxes every single year — returning a total of $19 billion to Floridians. The state's economy took off, growing at an average rate of 4.4%. Households saw bigger paychecks as median incomes rose by an average of $1,300. Florida's pro-growth climate created 1.3 million new jobs. And we did it all while balancing the budget eight years in a row and increasing the state's rainy-day fund by $8 billion.
By focusing on reforms like I did in Florida, America can grow faster, too. Tax relief and reform is only part of what we must do. We still have to reduce the regulations that choke so much of the U.S. economy, especially farms, factories and power plants. We have to fix the broken immigration system so that it helps drive a growing economy. We have to take full advantage of America's energy revolution. Finally, we have to transform the education system so that all children are prepared to succeed in college and at work, and participate fully in the economy. Taken together, these policies will unleash increased investment, higher wages and sustained 4% economic growth, while reducing the deficit.
To achieve these policies, we have to change the way Washington works. And we have to change who we send there to lead. That's what my plans will achieve, and that's why I'm running for president.
My faith guides me in every decision that I make, large and small. As a leader, I never have separated my faith from the decision process. It's who I am. As I was making the decision to run for president, I relied on my faith and my family. As a candidate, I continue to rely on my faith for clarity, peace, and insight into the many issues I'm confronted with every day. As president, I will rely on my faith.
The Christian conscience is the most powerful liberating influence on this earth. I've said this before and will continue to let my faith guide me.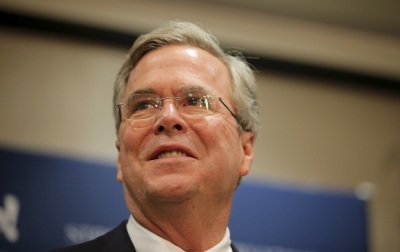 2. What is marriage, and what should be the government's interest and role in marriage?
Guided by my faith, I believe in traditional marriage. I believe the Supreme Court should have allowed the states to make this decision. I also believe that we should love our neighbor and respect others, including those making lifetime commitments. In a country as diverse as ours, good people who have opposing views should be able to live side by side. It is now crucial that as a country we protect religious freedom and the right of conscience and also not discriminate.
3. When a U.S. government law or action unintentionally infringes upon the religious freedom of one or some of its citizens, should the government accommodate those beliefs by providing exemptions to that law or action, and, if so, what would be your recommended standard for providing the exemption?
I support the bipartisan Religious Freedom Restoration Act signed by President Clinton. What it says is that the government shouldn't require somebody to act contrary to their religious beliefs without a very good reason. Sometimes the government has a good reason, like when it requires restaurants to serve all customers who want to dine there. Sometimes it doesn't, like when it compels a florist to take create floral arrangements for a same-sex wedding.
4. What actions should the president take, and should urge the international community to take, to aid and protect those who are persecuted for their faith around the world?
The United States should be a leader in the world, willing stand up for threatened religious minorities. We see this threat most clearly from radical Islamic terrorist organizations like ISIS in Iraq, Syria, and Libya, and Boko Haram in Nigeria. If not the United States, who will lead an effort to defend these threatened communities against evil?
What is going on in the Middle East is not merely a humanitarian catastrophe, but a strategic threat to the region and the world. The longer these conflicts rage, the more pronounced the human toll and the risk that this conflict and extremism spreads. We have a strategic interest in defeating ISIS, stopping Assad's brutal war against the Syrian people, and ending these tragic conflicts before they cause any further instability.
I spoke extensively about the steps the United States and its partners must take in order to defeat ISIS, confront the malign role Iran is playing in the Middle East, and protect religious minorities threatened by this rising tide of extremism. You can watch or read my remarks here.
5. Under what conditions should current unauthorized immigrants in the United States be allowed to make restitution for their crime and apply for legal status or citizenship? How would you secure the border and the workplace?
We need to find a practical solution to the status of the people who are already here illegally. As part of this process, we need to put in place a rigorous path to earned legal status that requires individuals to pass a criminal background check, pay fines, pay taxes, learn English, obtain a provisional work permit and work, not receive federal government assistance, and over an extended period of time to earn legal status.
To secure the border we need to take concrete steps including a forward-leaning Border Patrol presence and the use of new surveillance technologies. We also must require a strong E-Verify system to ensure that American businesses are not hiring illegal immigrants. For more on my plan to secure the border and enforce our immigration laws, click here.
6. Should the federal government devote resources to encouraging all states to adopt the same set of education standards, such as Common Core?
No. As president, I would prevent the federal government from playing any role whatsoever in standards. I support high standards because I firmly believe every child should have the right to rise and achieve earned success, however, I do not believe these standards should be dictated by Washington. It is up to our governors and state legislatures to set high standards and demand excellence from their public schools so that our kids are ready to succeed. The federal government should have no say in the creation of standards, and if it's not changed by law, I will do it by executive order when I'm President of the United States.