Jennifer Lopez Breaks Down While Praying to Jesus on Final 'All I Have' Las Vegas Show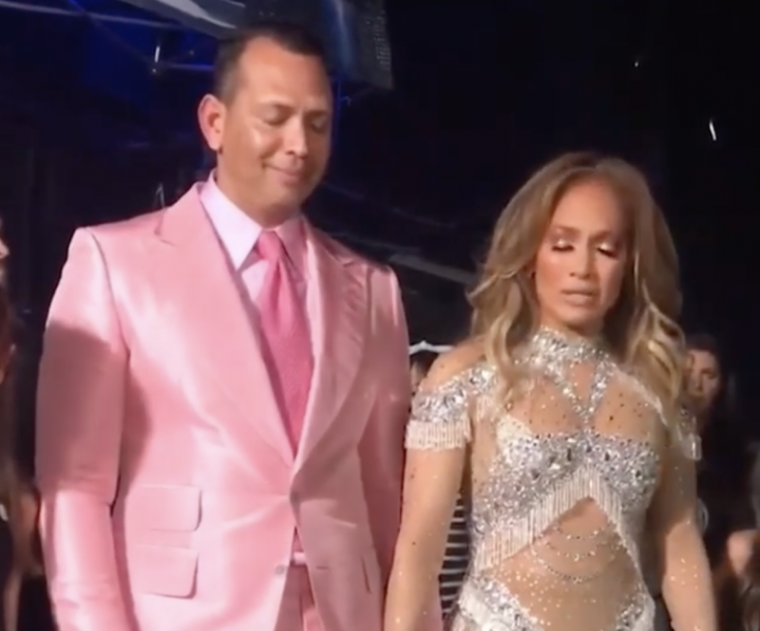 Before Jennifer Lopez's final performance of her Las Vegas "All I Have" show on Saturday, the singer broke down in tears, thanking God for the talent He's given her. 
 Alex Rodriquez, Lopez's boyfriend, posted a video on Instagram showing clips of Lopez's pre-performance workout, the cheers she received backstage from performers and crew, and part of her final pre-show prayer. 
"... I wanna be that all the time every day in everything that I do. I thank you tonight God. It takes me to my limits at times but I thank you for that gift. Thank you Jesus, thank you God," Lopez prayed before breaking down in tears. "They yelling for us out there."
Lopez was raised Roman Catholic and despite being linked to many other faiths throughout the years, including Scientology, she reportedly remained Catholic. In 2010, she told Elle magazine that before she became pregnant with twins she had decided to forgo in vitro fertilization treatments and instead put her faith in God.
"I ... believe in God and I have a lot of faith in that," she said.
Last week, Lopez also shared a message she received from singer Selena Gomez who attended one of her Las Vegas shows and said "God was speaking to her" throughout the star's performance. 
"I wanted to tell you how much you inspired me tonight!!! I haven't felt that free in my entire life! Lol," Gomez said to Lopez in a private Instagram message after attending one of Lopez's final performances.
"I just wanted to tell you how amazing God thinks you are!!! He was speaking to me through your show tonight!!," Gomez continued.
The former Disney star said God was communicating with her during the entire concert which made her feel "like a woman." Gomez topped her message off by telling the "triple threat" star how much she "loves" her.
Lopez responded to the Instagram private message by sharing it publicly on her Insta-story, adding the caption "I love you @SelenaGomez" with the prayer hands emoji.