Jeremy Lin Finally at Home in the NBA as Brooklyn Nets' Point Guard (Watch)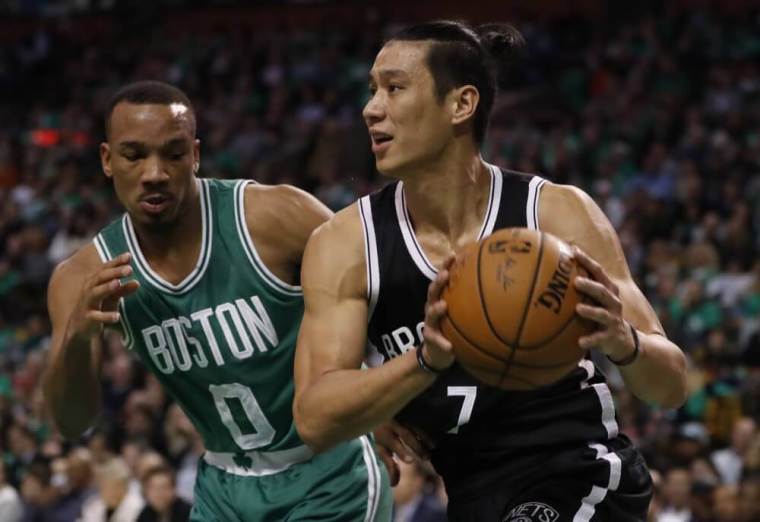 After years of being on an emotional roller coaster in the NBA, Jeremy Lin says he's finally happy in his career as the Brooklyn Nets' point guard and appreciates the opportunities God has given him.
The 28 year old is no longer the short-lived phenomenon or backup point guard that many have come to know him as over the past four years. After being traded, picked up and released from the New York Knicks, Houston Rockets, Los Angeles Lakers and Charlotte Hornets, Lin has a reason to be overjoyed in Brooklyn.
Lin has finally been given an opportunity to lead a team as a starting point guard running the floor, and said in an interview with Slam magazine: "To have this role, I'm so excited I can't even really explain just how happy I am. There are days where after we work out or play pickup or whatever, I'm just like, man, it feels natural. I'm a leader. I'm a starting point guard.
"That's something I've done my whole life on the court. So the last few years playing in a backup position, to me, that's not who I was created to be as a player, that's not natural," he said. "I feel like I wanna be the guy in the front. I wanna be the guy leading the charge, and I feel that here."
Lin has been vocal about both the high and low points of his career. In 2014, he opened up about one of the greatest challenges in the NBA as a Laker.
In a personal blog post Lin admitted that he was frustrated with his time on the team. Still, he acknowledged that the ordeal shaped him spiritually.
"There have been many times this past season where I was filled with frustration, many situations where I felt overwhelmed and many nights where I couldn't sleep much because I was thinking about the game," Lin wrote. "But through it all, I've been learning how to surrender the results to God, how to walk by faith and not by sight, how to be renewed through times of prayer/Scripture and how to fight for a life of joy in the midst of trials."
Lin's fans have helped him do that by joining his digital prayer group where they receive requests to pray for him during moments like those. Lin said he decided to start his prayer group after a number of his supporters inquired about ways they could intercede on his behalf.
"The journey I've been on has had its ups and downs and I appreciate all of your support throughout. Some of you have asked how to pray for me so I decided to start a prayer group where I can send out requests for those that want to pray and support," Lin wrote on his website last year.
"Please feel free to share with others you think would be interested. So much of what happens is out of our control, but prayer has been a place I have consistently found peace with God."