Jeremy Lin In Rockets Visit, Knicks Playing It Cool
Jeremy Lin, the New York Knicks' restricted free agent, will reportedly pay a visit to the Houston Rockets on Independence Day, July 4th. The visit could potentially result in Lin's departure from the Knicks, and many Linsanity fans will be keeping an eye on the developments.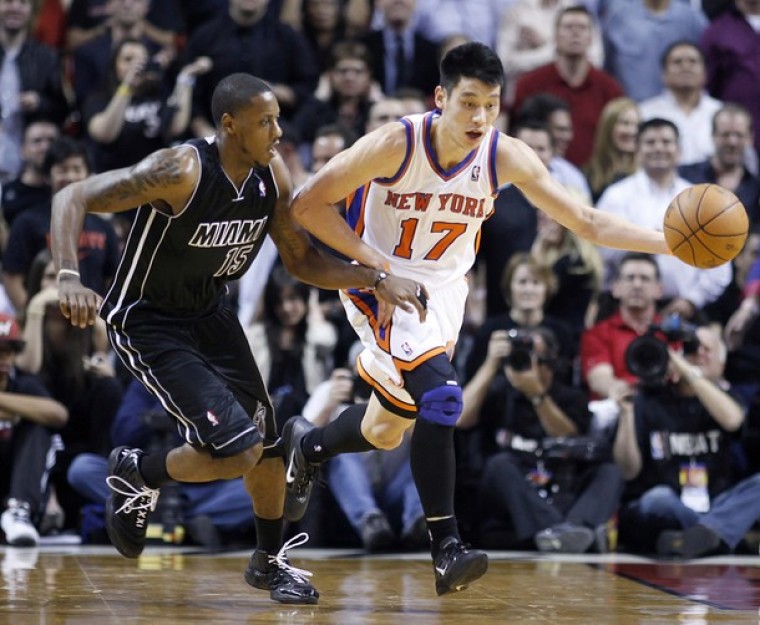 Although it has been reported that both Jeremy Lin and the New York Knicks would like to stay together, some critics have suggested that if Lin is offered a backloaded contract by any clubs, the Knicks may decide not to match the offer.
A backloaded contract that would pay Lin an eight figure salary in the third of fourth years would potentially be a deal breaker for the Knicks and Lin.
The issue comes down to the new collective bargaining agreement employing a more punitive luxury tax beginning in the 2013-14 season. The luxury tax could make the Knicks more wary about matching any backloaded contracts offered by others.
It is believed the Knicks would only be able to offer Lin a four year contract worth $24.5 million. However, other teams could go as high as $40 million over the same period – offering the Linsanity star something like $5 million in years one and two, and then skyrocketing payments to $15 million for years three and four.
Knicks would find it tough to match such a deal, as they already have Carmelo Anthony, Amare Stoudemire and Tyson Chandler set to make more than $14 million in the 2014-2015 season. If Lin joined them the Knicks could end up over the Luxury tax threshold.
The good news for Knicks fans, according to some commentators, is that it is highly doubtful any team would at this point in time go in for Lin with a $15 million a season offer.
According to reports the Toronto Raptors, Dallas Mavericks, Brooklyn Nets and Houston Rockets have all expressed interest in Jeremy Lin. It appears the Knicks are not rushing into any offer though and are likely to see what offers come in from elsewhere before making their own move to keep one of their emerging stars.