Jeremy Lin Talks Racism, Rockets Being Better Fit Than Knicks
Houston Point Guard Says He's Happy After Leaving New York; Cites Race for Backlash
Jeremy Lin rose to "Linsanity" as a starting guard for the New York Knicks last season, but now the Houston Rockets player is reflecting on being afraid to encounter that fame, having to deal with racism in the league and Texas being a better place for him to play basketball.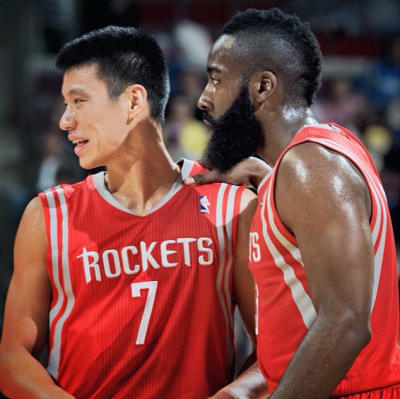 Lin, 24-year-old Rockets' guard, recently opened up to Yahoo! Sports about his current team being a better spot for him to develop without the pressure of having to be great just yet.
"I just turned 24 and I'm pretty much the average age here. There (in New York) I would be the second- or third-youngest," Lin said. "And I would be in a position to have to lead with so much still to learn; with so much urgency for everything to happen now. I do feel like for my career, I'm in a better position in Houston."
Although Lin told the publication that he initially expected the Knicks to match the $25 million three-year contract offer from the Rockets, he said it may be best that they didn't. While some NBA fans disagreed with the amount of money offered to Lin that the Knicks could not match, the Asian-American basketball player said he is not surprised by some of the backlash that came from the millions that he received.
According to the guard, racism plays a factor in what people believe he deserves.
"I was a little surprised, but I wasn't shocked. I honestly feel it's part of the underlying issue of race in American society … of being an Asian-American," Lin said. "I've always been a target. Everyone looks me and says, 'I'm not going to let that Asian kid embarrass me. I'm going to go at him.'"
Lin spoke about dealing with racism his entire life while pursuing his dreams of playing in the NBA.
"That's how it's been my whole life. This has been different, though. Now, I was on the scouting report. People started to pay attention to what I could and couldn't do," Lin told Yahoo!. "But a target? I was used to that. I'm not saying I get everyone's best shot, but I would say people don't want to be embarrassed by me because of my skin color."
While Lin admits that he doesn't have everything all figured out just yet, he told Yahoo! Sports that his position on the Rockets guarantees him more time to do just that concerning his fame and advancing his game.
"The great thing about it is that I don't have to figure it out all at once," Lin said.