Jessa Duggar Instagram Post Equating Holocaust and Abortion Causes Stir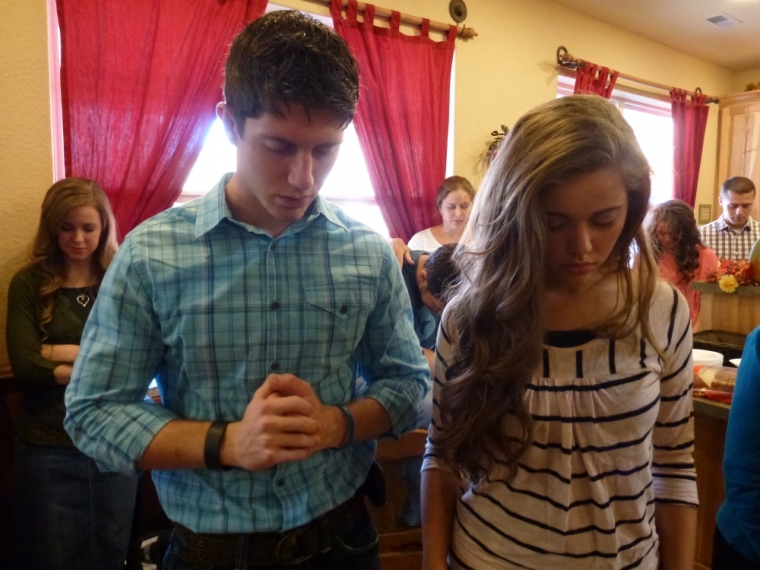 Jessa Duggar has caused a stir by posting a statement linking the Holocaust with abortion and using the post to promote her pro-life beliefs.
"I walked through the Holocaust Museum again today… very sobering. Millions of innocents denied the most basic and fundamental of all rights—their right to life," Duggar wrote on Instagram. "One human destroying the life of another deemed 'less than human.' Racism, stemming from the evolutionary idea that man came from something less than human; that some people groups are 'more evolved' and others 'less evolved.' A denying that our Creator—God—made us human from the beginning, all of ONE BLOOD and ONE RACE, descendants of Adam."
"The belief that some human beings are 'not fit to live,'" she continued. "So they're murdered. Slaughtered. Kids with Down syndrome or other disabilities. The sickly. The elderly. The sanctity of human life varies not in sickness or health, poverty or wealth, elderly or pre-born, little or lots of melanin [making you darker or lighter skinned], or any other factor."
Duggar did not receive much flack for comparing the Holocaust with racism, as a particular group of persons was targeted for being different and murdered. Statistics state that over 6 million Jews, gypsies, and other persons were murdered during the Holocaust. It was one of the most horrific instances of genocide.
Her post, though, took a completely different turn when she began espousing her pro-life beliefs.
"May we never sit idly by and allow such an atrocity to happen again," she wrote. "Not this generation. We must be a voice for those who cannot speak up for themselves. Because EVERY LIFE IS PRECIOUS. #ProLife," she concluded.
The Duggar family is known for being pro-life and very active when it comes to the subject. However, many commented that Jessa should not have linked the Holocaust to abortion in order to make a point.
"Have some respect for the children and grandchildren of survivors," jonifshr112 commented.
"As the granddaughter of Holocaust Survivors and a practicing Christian I am offended by your comments," added kebula99.
Others, though, side with Duggar and argue that she is placing value on all lives, no matter the age or circumstance. One comment simply stated that murder is murder, no matter the situation.